News
John Ashworth's Goat Hill Park: The little course with the big ambitions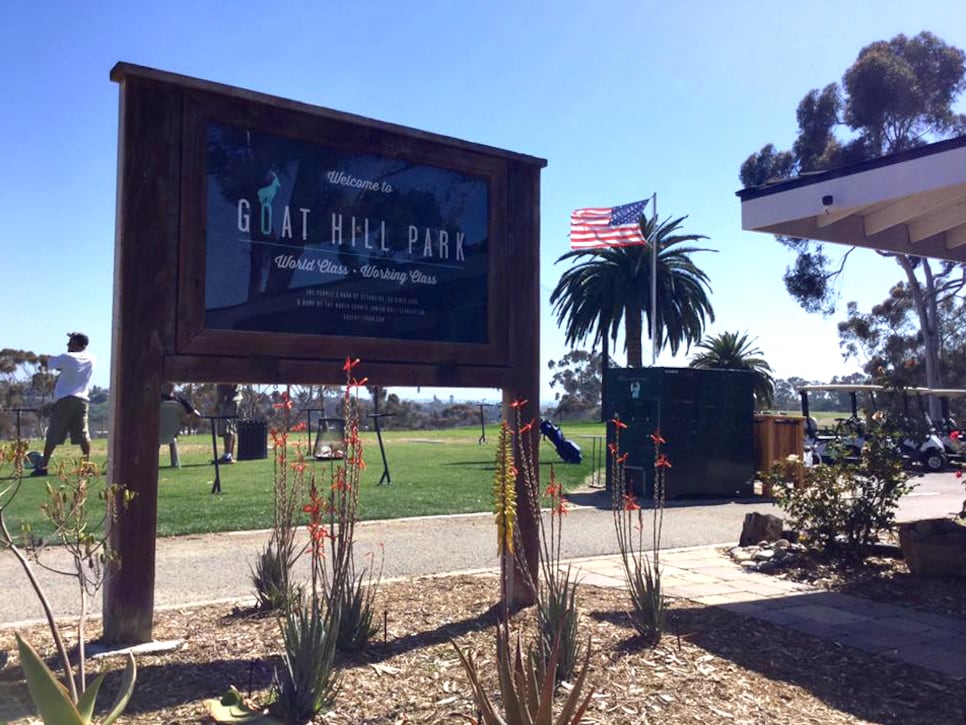 OCEANSIDE, Calif. — John Ashworth is an interesting study, a successful golf apparel entrepreneur (Ashworth, Fidra and now Linksoul) who nonetheless notes happily that the golf course he resuscitated here has no dress code.
A paradox, perhaps, but so is a $26 green fee on what Ashworth called "a hundred-million dollar piece of property," citing the 75 acres with the ocean view on which Goat Hill Park is located adjacent to Interstate 5 in North San Diego County.
"Our whole motto is world class, working class," he said last week. "We're trying to give a really good product that's fun to play and in good shape. We don't have a dress code. We have music playing. People really like the vibe up here."
Goat Hill, at 4,454 yards, is, well, another paradox, the little course with big ambitions. Its vibe, by design, has been to provide a working blueprint for growing the game that includes engaging the community and welcoming all comers -- novices and experts, men and women, and, emphatically, kids. Oh, and dogs, too.
It is an unpretentious, inviting golf facility where it is acceptable to change your shoes in the parking lot (provided you're even wearing shoes). Good thing, too. There is no clubhouse, just a small old pro shop that sells beer along with balls.
Goat Hill's quirks are also its charms, a course "loved for its ocean views, fresh breeze, authentic atmosphere, and raw golf feel," its website states. It also could have included a management team that cares.
Formerly known as City Center Golf Course, the Goat was falling into disrepair and the city was entertaining the prospect of surrendering it to developers. Among its suitors were the San Diego Chargers, who were exploring the feasibility of building a stadium there, and Dell Roy Hansen, the owner of Major League Soccer's Real Salt Lake, who proposed building a soccer stadium and soccer academy there.
Ashworth, meanwhile, had founded Linksoul, headquartered in Oceanside, and at the invitation of friends several years earlier had been playing the course on a regular basis. It reminded him, fondly and then painfully, of the courses on which he grew up in another part of San Diego County, two of which, Escondido Country Club and San Luis Rey Downs, had succumbed to the kind of indifference that was a threat to Goat Hill's future.
"The course I grew up on, it was gone," Ashworth said. "The course I played high school golf on, gone. We didn't have a good feeling about this. Developers were coming up here. It was kind of on a lark that we thought, 'let's put our own proposal in,' fixing it up, putting more energy into it, have it be the home of North County Junior Golf. We wanted to fix up the clubhouse, fix up the golf course, just really support the community and make it a community meeting place. We never thought we'd get it, though."
Ashworth's group began a Save Goat Hill grass-roots campaign. He engaged celebrity friends, including Bill Murray and surfer Kelly Slater, to don T-shirts that said "Save Goat Hill," and took photos of them, posting them around town. "All of a sudden the whole public was getting behind our deal."
In 2014, the city awarded Ashworth's group the lease and the hard work began, including the installation of a new irrigation system. "The mainline of the irrigation system dated to the early '50s," Ashworth said. "It was like Whac-A-Mole, fixing a head here and fixing a head there."
The course was closed for renovations the second half of 2015 and reopened on Feb. 1, 2016. "That was a pretty good year and we've improved on that. We've been sustainable. We've been in the black, but every penny goes back into the course."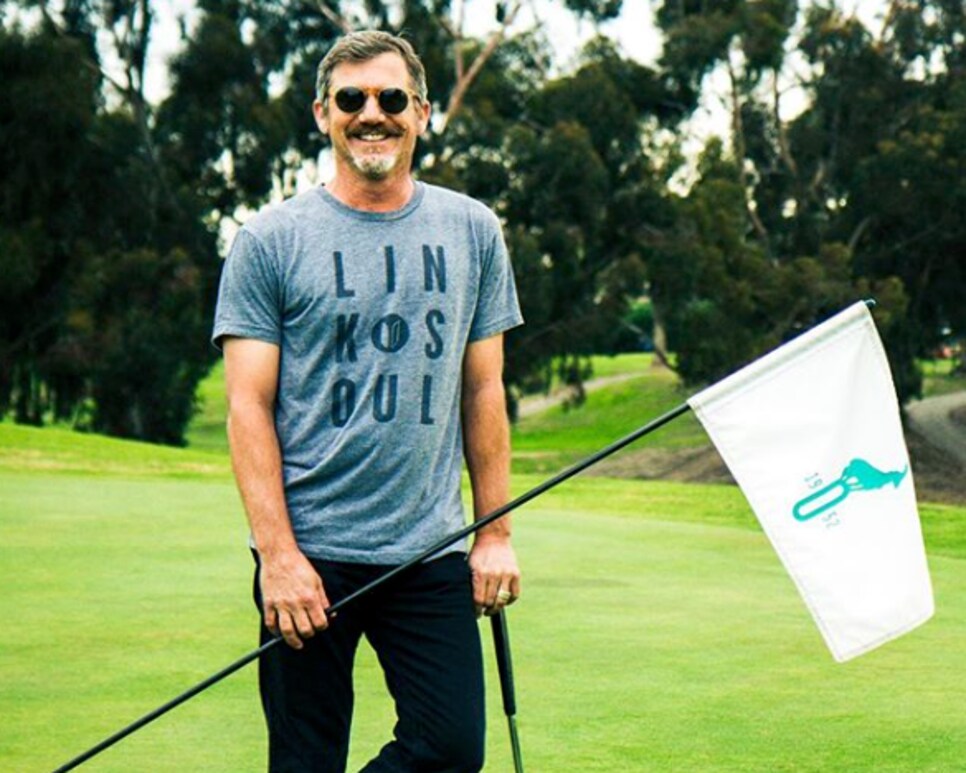 Ashworth followed up on his pledge to bring the North County Junior Golf Association to Goat Hill Park. He also is delivering on his plan to build a small three-hole course for kids who will be allowed to play it for free. Ashworth convinced friend and renowned course architect Gil Hanse to help design it on property between Goat Hill Drive and the driving range.
"It's kind of based on Scotland," Ashworth said. "Have you been to Scotland, to North Berwick? There are still communities there where in the center of town they have a little kids' course. That's how kids get introduced to golf. They don't even know they're getting introduced to golf and all of a sudden they just know it now. We don't have that. But I love this model. I'm very interested to see how this all plays out."
Goat Hill also established a Caddie Academy last summer, available for kids 13 to 17. "They have to sign up," Ashworth said. "They have to do community service, do some classroom stuff, and then they caddie X-amount of times and get paid for it. If you come out and play you don't have to pay for the caddie [they're paid through the Goat Hill Park Foundation]. If you want to give a tip, fine. I think going forward that could be a really big thing for our place, to get kids more involved with the game.
"I think this part of golf is really important and it's kind of missing right now. I'm trying to talk to the USGA about how we can take some of these ideas and roll them out. Every community should have a little course for kids."
Ashworth already has provided the roadmap: Exit I-5 at Oceanside Blvd. East, turn left on Goat Hill Drive and go up the hill to the intersection of vision, passion and commitment.