European Tour
The American who just won on the European Tour wanted to be a doctor ... until he realized doctors want to be golfers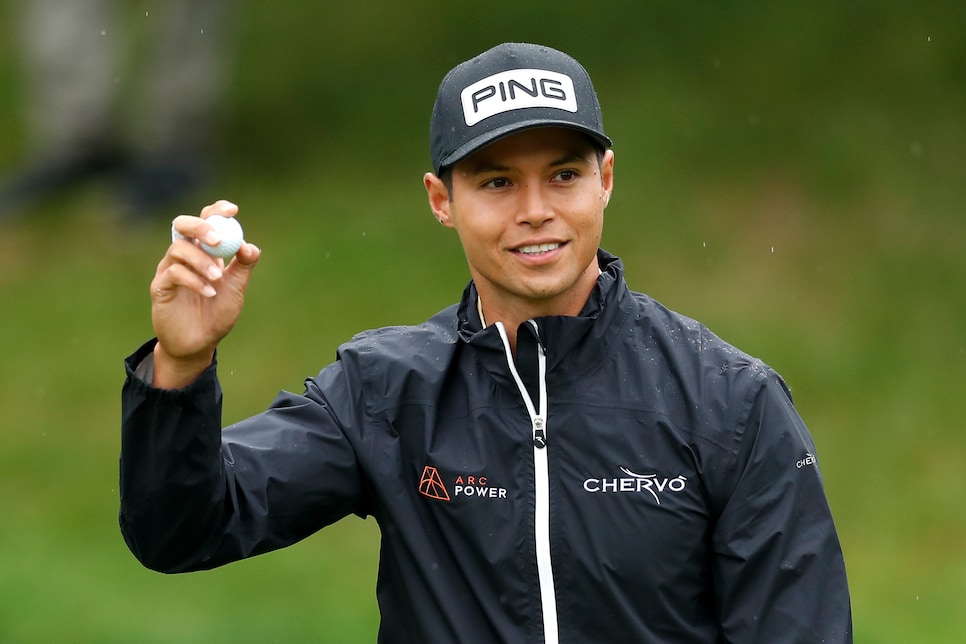 Johannes Veerman acknowledges the fans on the fourth hole during the final round of the Czech Masters.
Oisin Keniry
The crew of Americans playing the European Tour full-time is a small bunch, but they've done quite a bit of winning recently. John Catlin, born in California and a graduate of the University of New Mexico, has won three times on the Old World circuit since last September. And on Sunday, Johannes Veerman won the D+D Real Czech Masters for his first European Tour title and first victory on an Official World Golf Ranking-certified tour.
The win is projected to take the 29-year-old close to the world top 100, which is particularly impressive when you consider he didn't initially plan on playing pro golf at all.
Veerman was born in Southern California but played his high school golf in Texas, then headed to Tulsa to begin his college career. After a strong freshman season with the Golden Hurricane—yes, the mascot is singular—he transferred to Texas A&M, where he was a pre-med student and a distinctly average college golfer. Veerman's best year was his first in College Station, when he made an all-region team and had the third-berst scoring average on his team at 72.89. He posted one top-10 in 13 starts his senior year and his scoring average swelled to 75.22—yet he still turned professional after graduation. The story behind that decision is a classic.
"I wanted to become a doctor," Veerman told the European Tour, "I got in a firework accident. Kind of blew my thumb off, put it back together. It was life changing. I kind of thought, wow, becoming a doctor would be the coolest thing ever because I get to directly make an impact on people's lives.
"So, I was still on the golf team [at Texas A&M], I was going to go to med school, then all the doctors where I was volunteering in the ER, all the doctors were saying 'Johannes, every doctor in here wants to be on the golf course! What do you mean you want to be a doctor? Everybody in here wants to be on the golf course! So I thought, maybe they have a point.
"So when I graduated, I turned pro just to give it a shot. I thought, I've practiced my whole life, it would be a shame to not even give it a go. I won my second professional start—it was a mini-tour event, but I won a pretty sizable amount at the time. And at that point I was like, that was really fun. I want to keep going and just kind of see how far I can take this."
Pretty far, it turns out.