So Close
Joel Embiid had the greatest missed shot in NBA history
Joel Embiid probably won't win MVP. The 76ers big man has missed too many games and Nikola Jokić is currently averaging a 26, 9 and 8 over 2,000 minutes already this season. With that said, if Embiid had hit this shot on Wednesday night, he would have automatically taken home the 2021 trophy—and last year's too.
In a back-and-forth contest between two of the best teams in the league, Embiid just rimmed out on one of those shots that would have eventually been retired from SportsCenter's Top 10 in order to make way for newcomers.
The fact that he got the rebound, shifted his body and released the ball with one hand in 0.8 seconds is impressive in itself, but the shot did everything except go in. Truly unbelievable stuff. Devin Booker certainly seemed startled.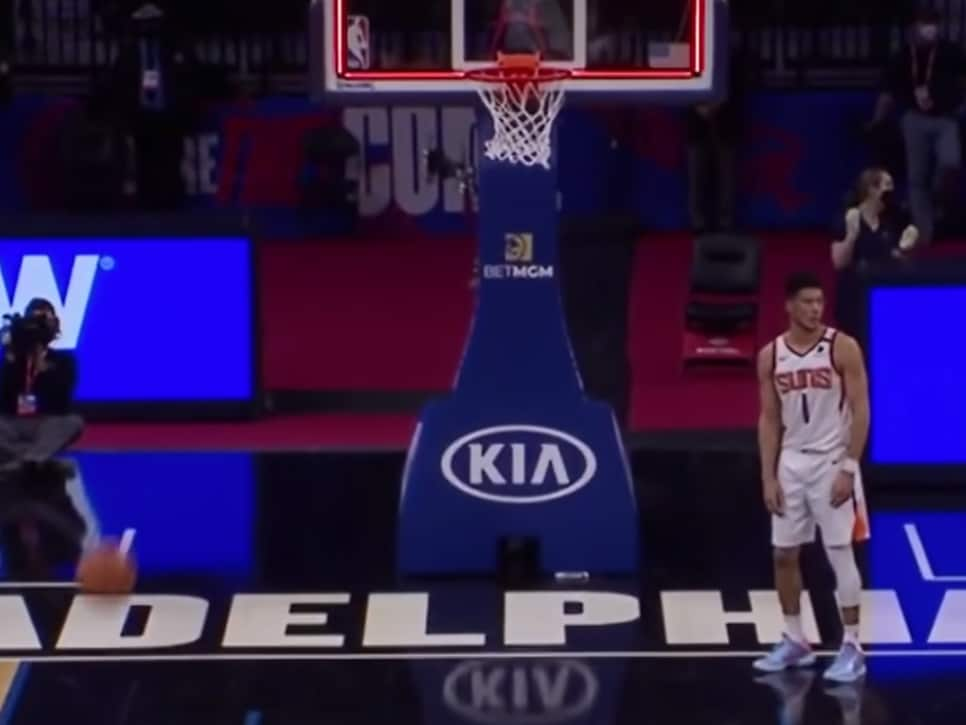 We would've reacted the same way.
It was just the latest phenomenal performance from Embiid. In a game without fellow all-star Ben Simmons, the dominant seven-footer put up 38 points and 17 rebounds on 23 shots. Not too shabby.
Bet he would've preferred 41 though...