Hail Mary
Joel Dahmen invites Rory McIlroy to be his teammate at Zurich Classic with one important stipulation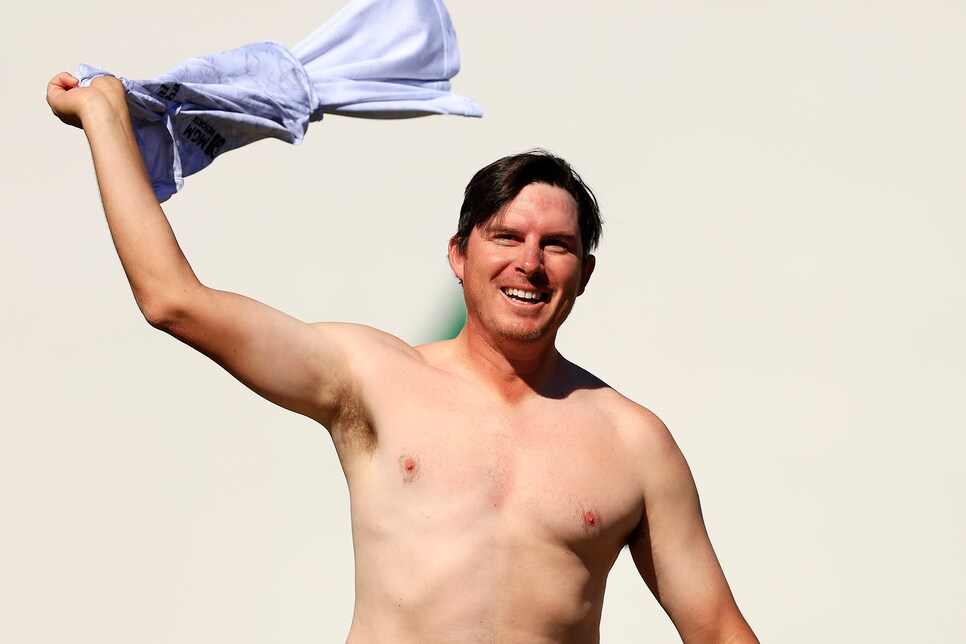 Dahmen, clearly feeling himself, remained irrationally confident on Monday morning. On his Twitter account, the one-time tour winner formally invited Rory McIlroy to be his partner for the Zurich Classic of New Orleans in April. Yes, that Rory, the one with four majors who has never teed it up in the Zurich Classic in his career. Perhaps Dahmen's important stipulation might sway McIlroy into changing that:
Hey, it's worth a shot. You can't partner up with Rory in the Zurich Classic unless you throw up the hail mary. Shoot that shot, Joel. Also, as someone pointed out in the replies, McIlroy ain't above taking his shirt off, so this would actually be a match made in heaven:
All kidding aside, this is a tough blow for Higgs, who we assume is Dahmen's next call. Nothing hurts more as a friend than being Plan B, though we'd imagine Higgs is just fine with being the Plan B to Rory freakin' McIlroy.