Hot Tips
This Joel Dahmen story from his caddie Geno Bonnalie is the most Joel Dahmen story ever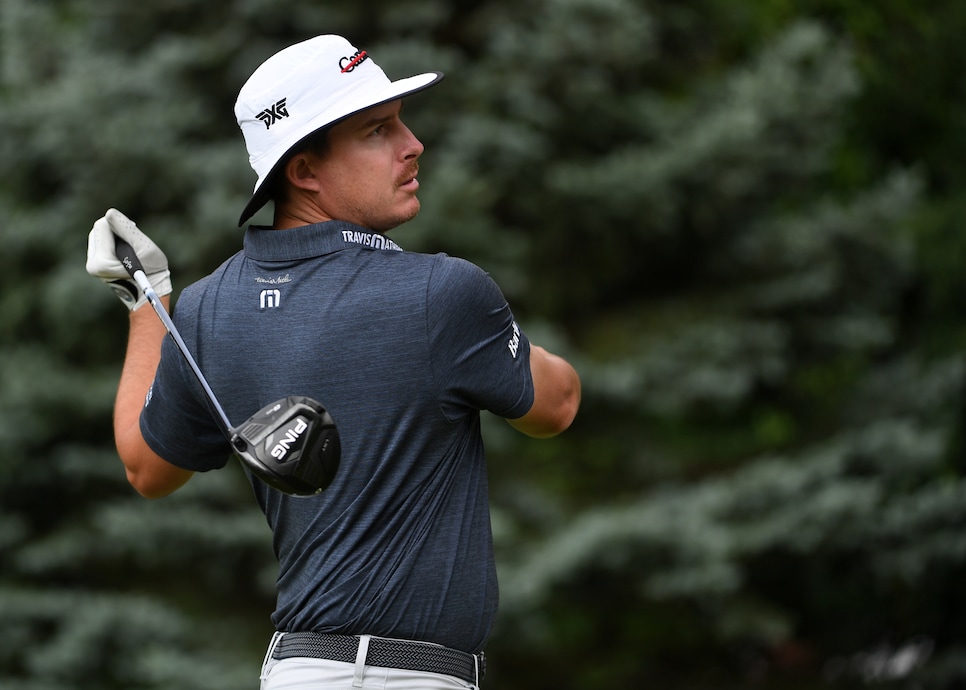 Joel Dahmen's caddie Geno Bonnalie has become a bit of a social media star on his own. Whether it be one of his A+ motel reviews or him describing is on-the-road meal plans, the man knows how to provide quality content without the help of his tour-pro boss.
That said, some of his best material still comes from his days on Dahmen's bag. This story from Sunday at the Rocket Mortgage Classic, where Dahmen cashed a solid T-21 check, is the latest example.
Playing alongside Jason Day, who remains one of the best short-game players in the sport, Dahmen found himself short-sided in a greenside bunker at Detroit Golf Club's first hole. After hitting it to kick-in range, he and the former No. 1-ranked Aussie had a funny little exchange that Bonnalie shared on Twitter Sunday afternoon:
Like Dahmen said, you think he's kidding? Ranked 132nd in strokes-gained/around-the-green on the PGA Tour, Dahmen needs all the help he can get. If that means watching your future playing partner's YouTube bunker tutorial on the night before the final round, then you gotta do what you gotta do. Anything to gain an edge.
By the way, whichever video of Day's he watched, it worked like a charm. After losing strokes around the green in each of the previous two rounds, Dahmen gained 0.627 on Sunday, bringing his final tally to +0.521, which ranked 39th in the field for the week. If only he watched that Day video sooner.