The Loop
PGA of America CEO Joe Steranka honored by the UJA-Federation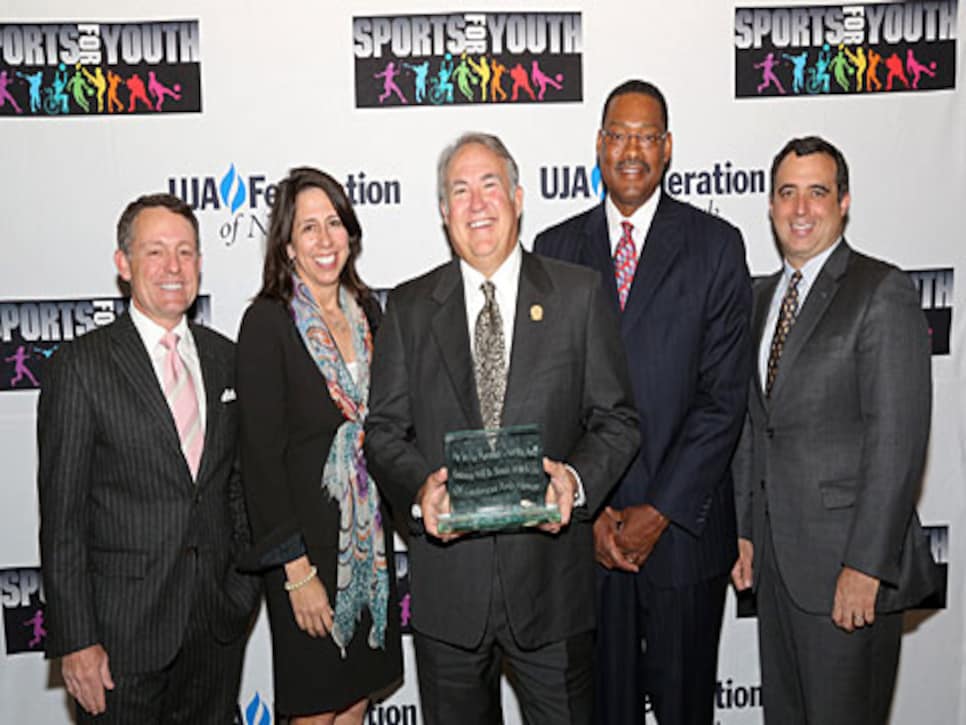 (L to R: Jimmy Roberts; Donna Orender, Sports for Youth chair and CEO of Orender Unlimited; Joe Steranka; Junior Bridgeman, restaurateur and former member of The PGA of America Board of Directors; and Russell E. Wolff, Sports for Youth chair and executive vice president and managing director of ESPN International. Photo by Michael Priest Photography.)
Joe Steranka, chief executive officer of The PGA of America, was honored today by UJA-Federation of New York at the Youth For Sports Luncheon. Held at the Grand Hyatt New York, the event brought together hundreds of top sports industry executives and professionals to help recognize Steranka as the Sports for Youth Honoree of the Year.
Among those on hand to support Steranka included Jimmy Roberts, commentator for NBC Sports and author, who emceed the event, NBA Commissioner David Stern, as well as executives from ESPN, the NFL, PepsiCo, NBC Sports Group, and Disney Media Networks.
"I can think of no greater deed than sharing the gift of sports with young people in America," Steranka said. "Virtually everyone in this room was involved in sports in some way shape or form, and it helped us develop our competitive drive, our ability to work with others as a team, and certainly results in a lot of who we are today."
UJA-Federation of New York is a source for communal planning and philanthropy in the New York Jewish community. Through direct grants to local agencies, the goal of UJA-Federation's Sports for Youth initiative is to refurbish decaying sports courts and facilities serving children of all ethnic and religious backgrounds.