The Loop
Joe Maddon might have the greatest named tournament in golf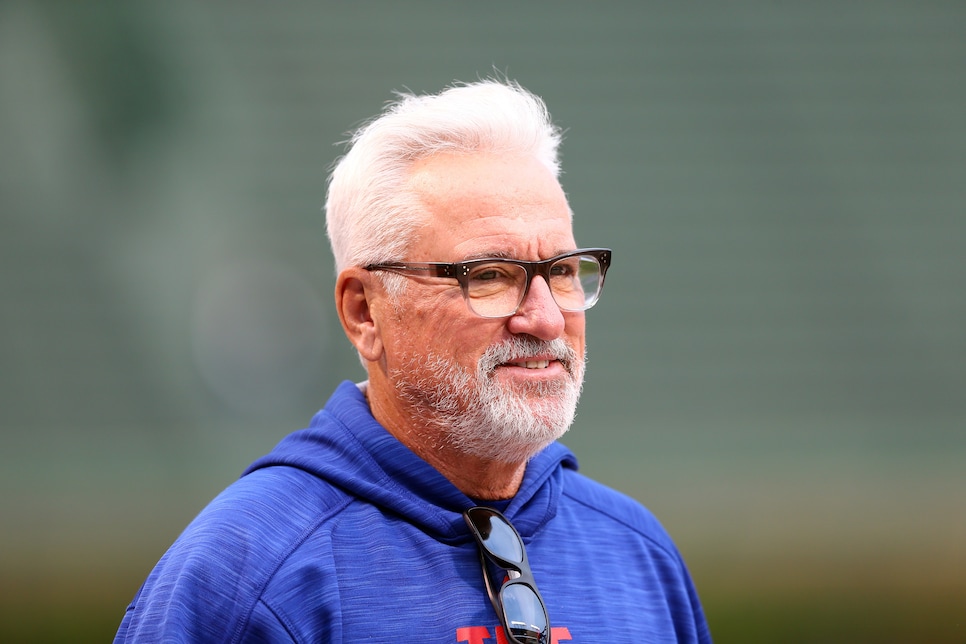 This if not often said of baseball managers, but Joe Maddon is a bad man. In a sport that's infamously conservative and by the book, Maddon's not afraid to inject some color and ingenuity to the proceedings, keeping things light for his team. Perhaps it's no surprise that, when ESPN asked players "If you could play for any manager (other than your current one), who would it be?" Maddon was the runaway winner.
And if breaking the Cubs' century-long curse wasn't enough of a resume builder, there's this: Maddon has the greatest named celebrity tournament in golf.
On July 31 at Bryn Mawr Country Club, Maddon will host the "Try Not to Suck Celebrity Golf Classic." Puts your "Eastern Hills Member-Guest Invitational" to shame, doesn't it?
According to the Chicago Tribune, the Chicago skipper will greet foursomes, pose for pictures and hit drives off the No. 1 tee in the scramble format. Plenty of former and current Cubs are expected to attend, with hopes that celebrity fans Bill Murray and Eddie Vedder will join the festivities as well.
Listen, we're not ones to beg for an invite. But we're not above groveling for a free imprinted "Try Not to Suck" hat or t-shirt, either.