The Loop
Joe LaCava has turned down caddie offers, sticking with Tiger Woods
Joe LaCava knows what you're thinking. And the answer is "no."
LaCava has been a caddie for 30 years on the PGA Tour, most notably on Fred Couples' bag for nearly two decades. Though he was known by ardent golf fans through Couples, as well as his short stint with Dustin Johnson, LaCava gained an extra notch in notoriety when he went to work for Tiger Woods at the end of 2011.
While the relationship has paid dividends for LaCava -- the duo has combined for nine wins -- Tiger's recent downtime, as well as his ominous playing prospects, begs the question: Is it time for LaCava to look for a new looping gig?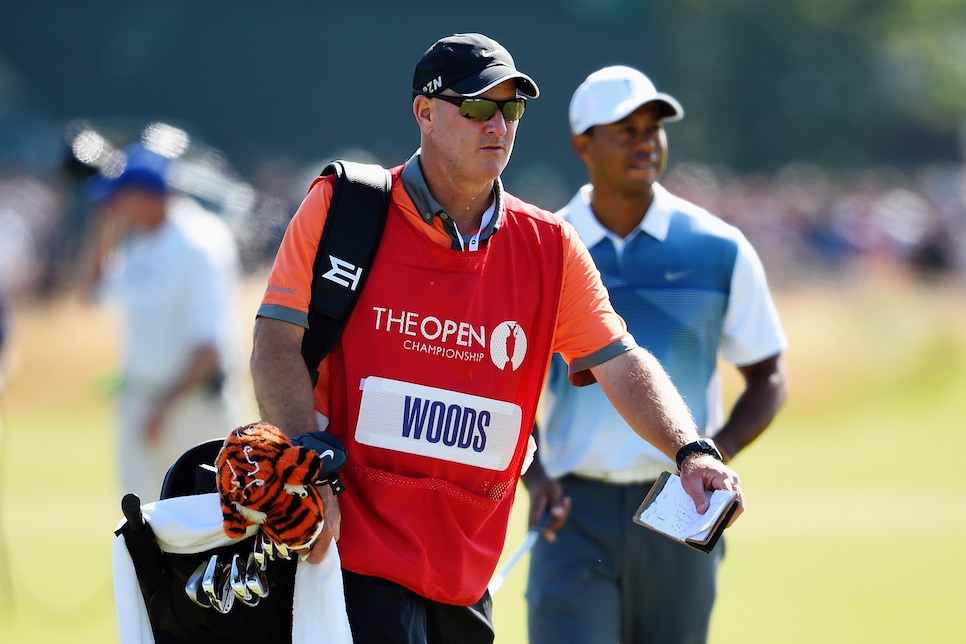 "A couple of guys approached me, I don't want to name any names, but I [politely] said no,'' LaCava told Bob Harig at ESPN.com. "My plan is to wait for Tiger to get back. I've told them I just want to work for Tiger and nobody else at this point."
However, LaCava admits to Harig that patience is a sentiment easier said than exercised.
"I miss it, for sure,'' LaCava said. "I miss my buddies, some of the caddies, going out to dinner. But most of all I miss being in the hunt and winning. Definitely miss it, how could you not?''
There has been a bright side for LaCava. He's been able to spend more time with his kids and wife, and was able to log over 50 rounds of golf in the fall.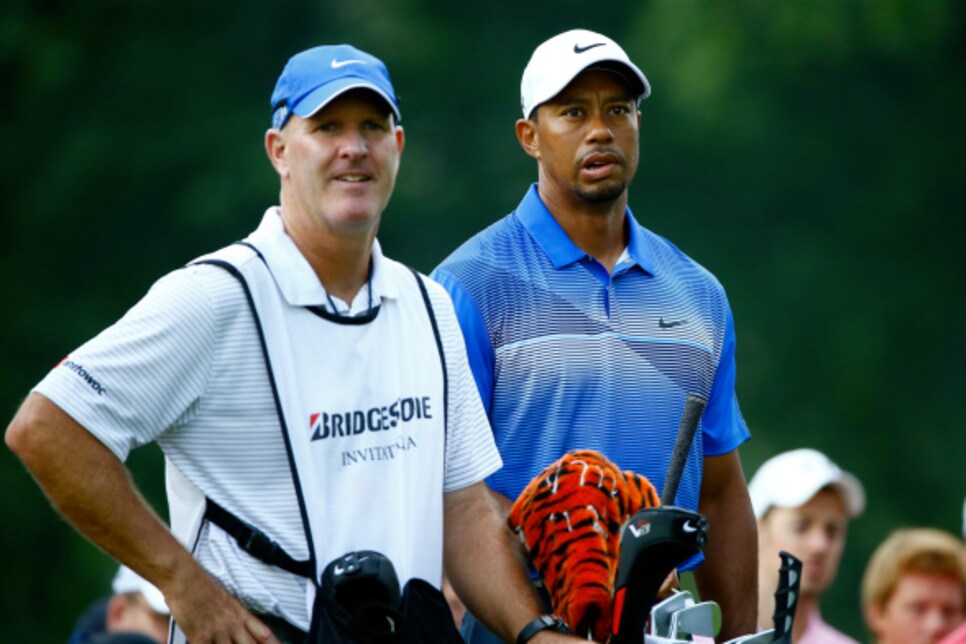 Still, it has to be hard for LaCava, sitting on the sidelines, especially when the player he left -- Johnson -- is entering his prime. Yet, LaCava insists he has no regrets; moreover, he says Tiger has gas remaining in the tank.
"I still have faith he's going to continue to do well and win," said LaCava. "My outlook is basically the same as when I started with him. He's Tiger Woods.''
Harig's entire piece is worth the read over at ESPN.com. Given the silence from the Woods camp since his infamous press conference at the Hero World Challenge, LaCava's conviction is the best sign in months that Tiger isn't ready to throw in the towel.