The Loop
Joe Garagiola, former host of PGA Tour's Tucson Open, has died
Golf was not Joe Garagiola's game, but it did become part of his resume in a long career that began as an unexceptional Major League catcher and ended as an exceptional broadcaster, the voice of baseball for NBC for 30 years. Garagiola, the host of the Tucson Open from 1977 through 1983, died on Wednesday. He was 90.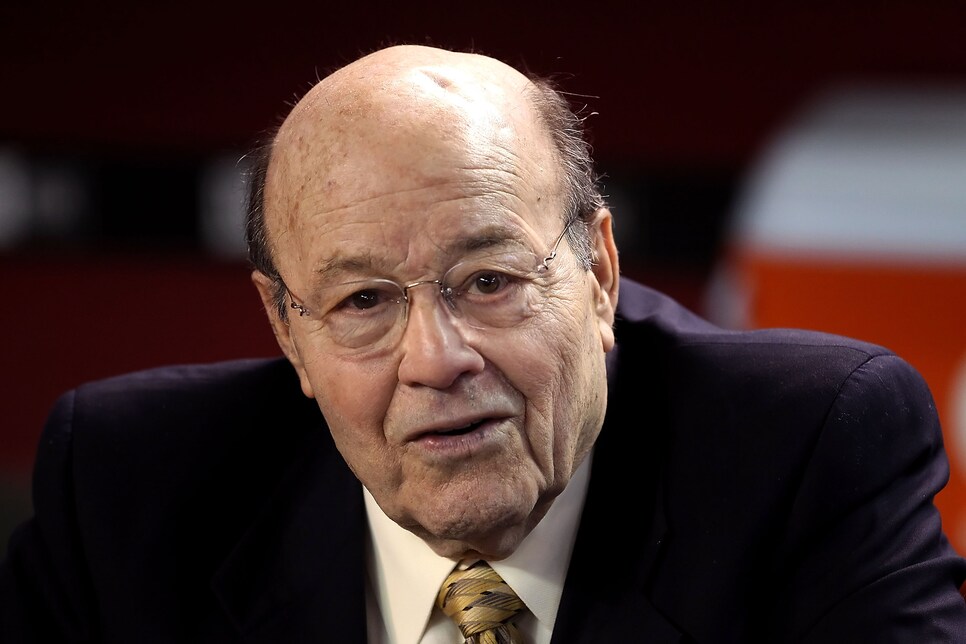 Garagiola was not a particularly good golfer, notwithstanding this assessment from Yogi Berra, with whom he grew up in St. Louis: "Joe and me were about the same. But he was pretty good." Garagiola, during his accepetance speech at the National Baseball Hall of Fame when he won the Ford Frick Award, recalled Berra calling him when he was recuperating from surgery and asking if he was playing any golf. "I said, 'Yogi, I haven't played in six weeks.' And Yogi said, 'you play better when you're not playing.'"
But Garagiola enjoyed the game and was a frequent participant in pro-ams, including the Bob Hope Chrysler Classic and the Nabisco Dinah Shore. "When Joe was playing ball, he could never hit a curve. Well, he can now," Hope said of Garagiola's golf game.
He was better as a tournament host. When Dean Martin departed as host of the Tucson Open following the 1975 event, the Conquistadors, the organization that ran the event, went one year without a host. They then decided it would have a different celebrity host each year, and Garagiola was the first. He proved so popular that he continued as host through the 1983 event.