Somethin' More For Joe Gannascoli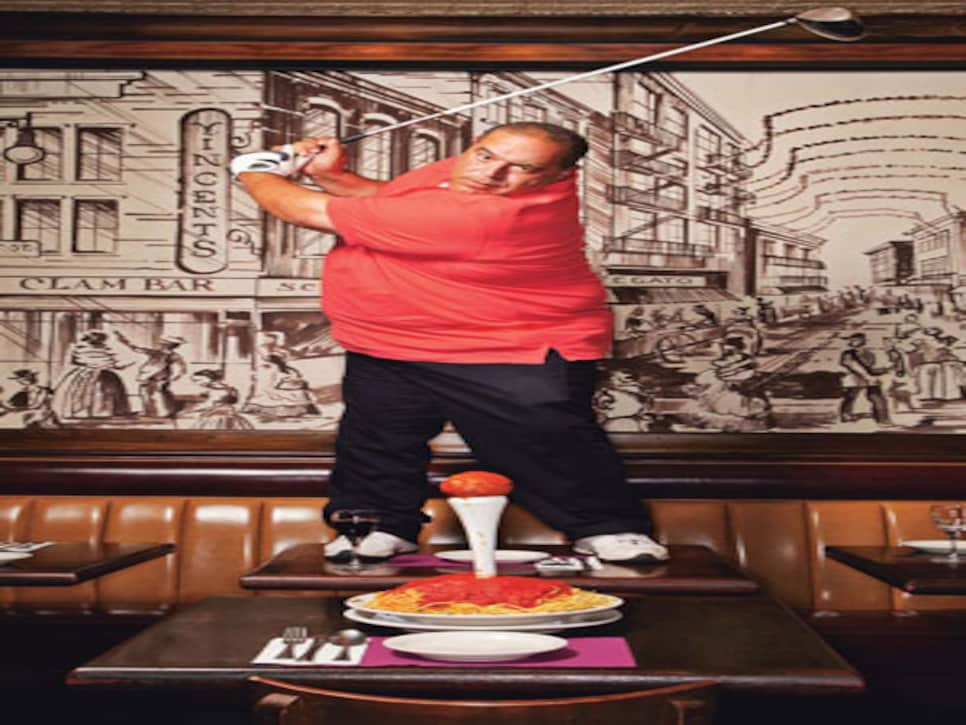 'I like to walk. It's just the right amount of time to think about the shot I just hit and about the next one I'm gonna hit.'
You might recognize me as Vito Spatafore, the character on "The Sopranos" who got whacked by Phil Leotardo's crew, horribly violated with a pool cue in his final minutes. There was no saving Vito. Writers! But my real name is Joe Gannascoli. I'm 51 years old, I live on Long Island in New York, and five mornings a week I walk 18 holes at a muny called Eisenhower Park. Golf is saving my life.
At my heaviest I weighed 400 pounds. Right now I'm 280. OK, OK, the Lap-Band surgery helped me get started, but the last 40 pounds came off because of golf. The next 80 pounds will, too.
You wouldn't know it, but in my mid-20s I was as fit as anybody. I was a chef at 101, a restaurant in Brooklyn, but as the place got busier I started cooking less and spending more time running it. Besides food we had music and a full bar. The hours got crazy. I'd stay up partying until late and wake up early to do the books. All during the day I'd stuff whatever food into my face (to make sure the cooks were doing their job right).
I got into gambling. I lost big one NFL weekend, and that's when I moved to California to become an actor.
Like most people trying to break into show business, my housing situation was impermanent. I was always moving, house-sitting for whoever's cat or dog needed to be fed. For a chef, talk about a downgrade in clientele. Plus, I'm allergic to cats. Sometimes I'd be at a place and my sinuses would swell so bad I'd have to sleep outside on the porch.
My agent was lazy. After months of getting barely any auditions, I started going over to his house and stealing the casting calls from his mailbox and calling up as my own agent using a fake name. Real-life acting. One gig led to another, and I ended up on a show that would become the biggest in television.
For my health, acting wasn't any better than working in a restaurant. There was a lot of travel, nightlife and rich food on set breaks. Producer David Chase had this running joke that Tony Soprano (James Gandolfini) would almost always be eating in scenes: pasta, capicola, ice cream, whatever. That's how you can tell if a scene took several takes to get right--if Tony is just picking at his food.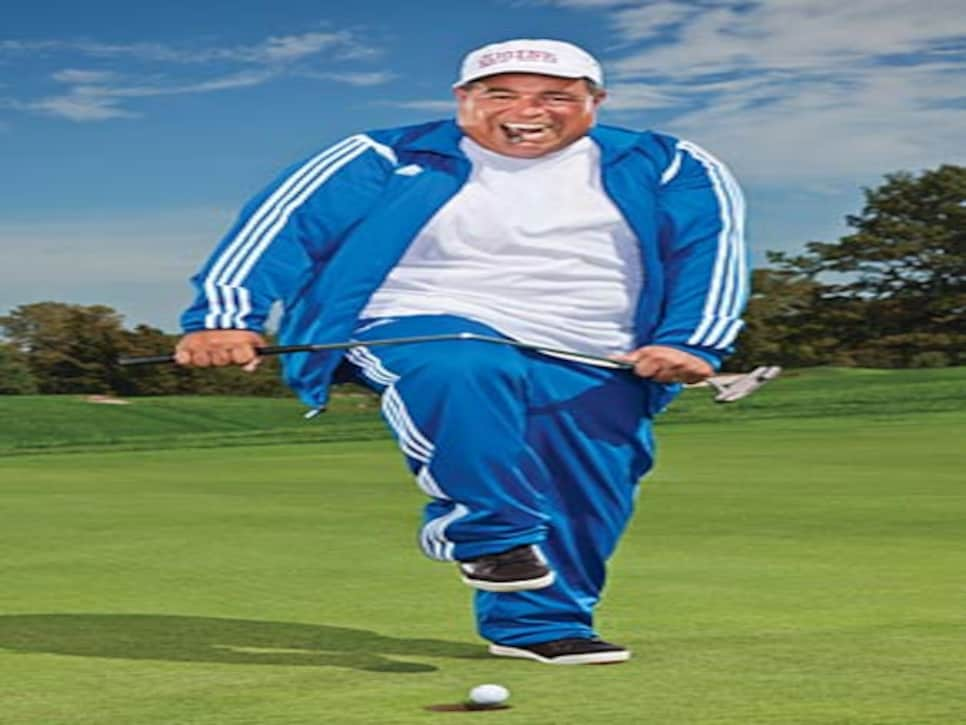 My size fit Vito's character so well that I wasn't really motivated to trim weight. But then eventually, as my health got scary, I had the Lap-Band surgery. I also had surgery to repair my degenerative hips. It wasn't long after that I got a part in the movie "College Road Trip" with Martin Lawrence, which involved a golf scene. Between takes I started hitting shots. I loved it. I started talking about how much I loved it, and before I knew it I was invited to play in a charity event. I told the organizer I didn't have any clubs, and so he got me a new set of Callaways. Same set I now haul to Eisenhower Park each morning and load on my pushcart.
Golf is the routine that has been missing from my life. I get up at 4:45, I'm out the door in minutes, and I grab a coffee at the 7-Eleven on the way. The cashier window at the course opens at 5:30, and some guys will sleep there all night to get the first tee times. After I get my ticket I go to the bagel shop, get a multigrain and another coffee and read the paper until it's time to tee off. By mid-morning I'm done playing, and the fact that I've had my exercise makes me feel like I've got a leg up on everybody else.
I like to walk. It's just the right amount of time to think about the shot I just hit and about the next one I'm gonna hit. I don't like carts because I don't like playing with people who talk your ear off. Most of the regulars know me, but occasionally I get paired with someone who recognizes me from the show, and they'll go on nonstop with the questions.
I'm a 19-handicapper, but this is only my third season. I hope to break 80 in a couple of years, and weigh about a deuce.