PGA Tour Champions
Joe Durant fends off a challenge from Bernhard Langer to win for the first time in more than three years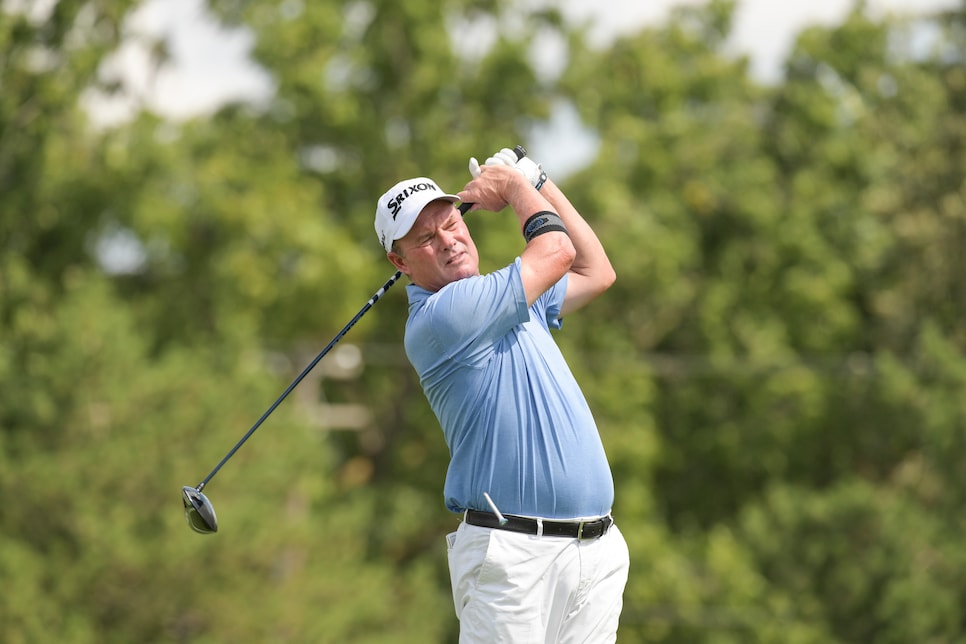 The putter can be a lethal weapon in golf, and Joe Durant used his expertly over the weekend in ending a long victory drought while also slaying a legend who nonetheless effectively reminded us of why he has become legendary.
Durant's one-stroke victory over World Golf Hall of Fame Bernhard Langer in the Ally Challenge at Warwick Hills Golf and Country Club in Grand Blanc, Mich., on Sunday was the fourth of his PGA Tour Champions career, but first in more than three years, surprising even himself.
"The way I played this year, no," he said, when asked whether he expected to win.
But he capped a brilliant putting tournament by holing a five-foot bogey putt on the 18th hole for the victory. He finished with a four-under par 68 that was good enough to fend of a challenge from Langer, who two days earlier remarkably had shot his age, 64.
"I putted brilliantly," Durant said, while noting that until this week it had been his putting that kept him not only from winning, but also from contending. Durant, 57, had not had a top 10 since November of 2019, encompassing 25 starts without playing himself into contention on Sunday. He put that dismal stretch behind him with a 54-hole score of 17-under par 199.
Langer, meanwhile, closed with a two-under 70 for a second-place finish that still propelled him past Jim Furyk in the Charles Schwab Cup standings.
Durant has been leaning on another legend of sorts, Brad Faxon, a putting maestro, for help on the missing link from an otherwise well-rounded game. And it came through in the clutch on the last hole. He took a two-shot lead into 18, then hit his drive so far off line it wound up on an adjacent fairway.
"I hadn't been in that position in quite a while, and I had a lot of things that shouldn't have been in in my brain that were in my brain," he said. "I'm a good driver of the ball, too, but I just stepped up and I didn't have a clear picture of the shot I wanted to hit and I just completely flared it. I was very fortunate to be in the other fairway, but still had to get the second shot over the trees, but clipped a tree. I actually had the perfect yardage for me [for his third shot], 60 yards, and I just dumped that one. That showed how nervous I was."
Putting for par from off the green, Durant ran it five feet past the hole. But this time the putter did not let him down and he was a victor for the first time since February, 2018.