The Loop
Joe Buck has found the secret to enjoying every golf round to its fullest
Joe Buck is a man of many talents. He handles baseball play-by-play, is the lead NFL announcer on FOX, and recently took the reins of the network's U.S. Open coverage. He's also a serious golfer, once firing a 71 at El Dorado in the midst of Hank Haney.
But Buck, like all golfers, is occasionally guilty of not finding his happy place on the course. Or should we say, "was." For, in an interview with Cigar Aficionado, Buck talks about achieving peace in golf thanks to...stogies: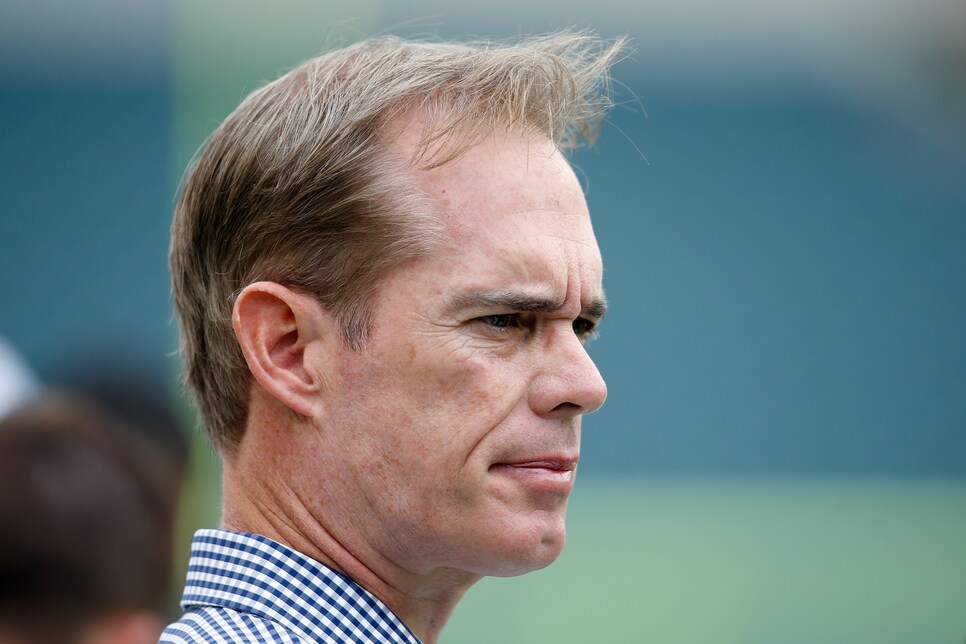 "I started (smoking) at about the time of my divorce. I found myself looking for moments to just truly relax. I was playing golf with my buddies, and one of them says 'Here, try one of these.' I had never smoked anything in my life—not pot, not cigarettes, not anything. I was like, 'I don't even know if I can.' Then I thought, 'What the hell.'
"It made me completely reevaluate. I'm such an avid golfer, that I had so much fun walking the back nine of this golf course in Florida. I now enjoyed golf more, cared less about the bad shots—not because of the cigar—but it gave me kind of a diversion; I was more worried about where I was going to put my cigar for my shot...I enjoyed my golf so much more. So I thought, 'I'm always going to have these with me when I play golf,' because I enjoyed the heck out of it."
There you go, sports fans. Forget focusing on each shot for what it is, being one with nature, basking in the companionship of your playing partners. If you want to get the most out of your next round, fire up a heater.*
*Probably not approved by the Surgeon General.