The Loop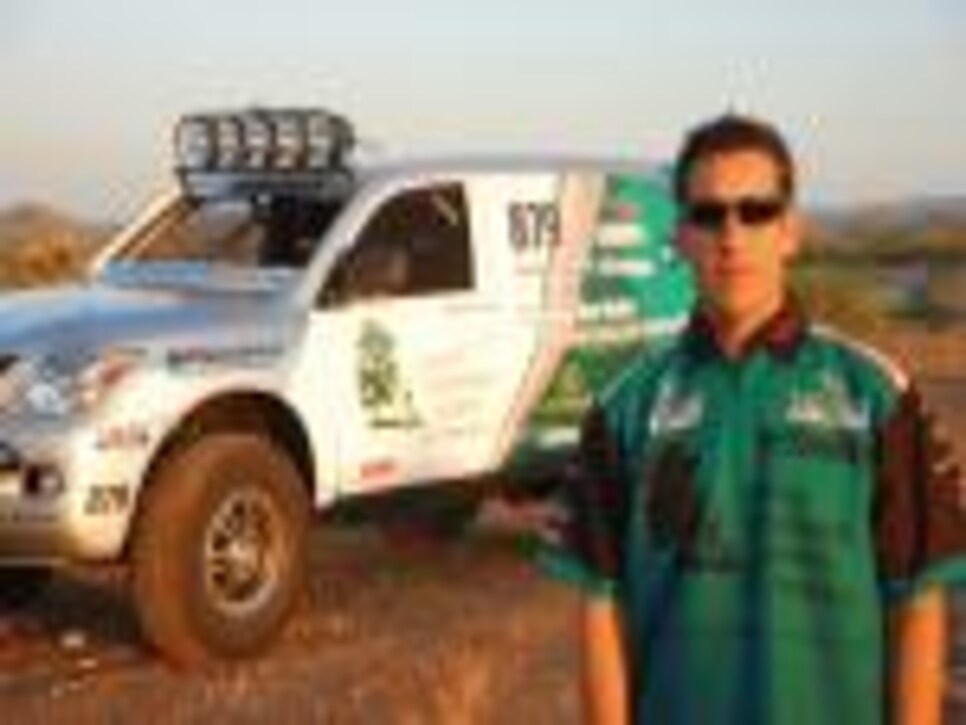 Last week I spoke to off-road race car driver, Joe Bacal (see interview a few posts below). Bacal's not only a golfer, but he has an inspiring story about surviving Hodgkin's lymphoma. Bacal raced in the Baja 1000 in Mexico last Friday. After the race was over, I received this e-mail from his wife, Teresa:
"Hi Matt--Thank you for taking the time to interview Joe and sharing his story. It was fun to read. Sorry about the challenging phone connections. It's always interesting in Mexico when it comes to phones and computer connections. Joe finished the race in about 27.5 hours and took second in his class. He did indeed race the entire Baja 1000 solo! Thank you again and have a great week!"
Not even in the comforts of a tricked-out Lexus and enjoying the benefits of a "Texas catheter" does more than a day straight navigating Mexican dirt roads sound like any form of fun.
Joe and Teresa, thank you for yet another reminder not to take life for granted. Congratulations on a great race. Happy Thanksgiving.