News
Joaquin Niemann closing in on dollar goal for infant cousin with genetic disease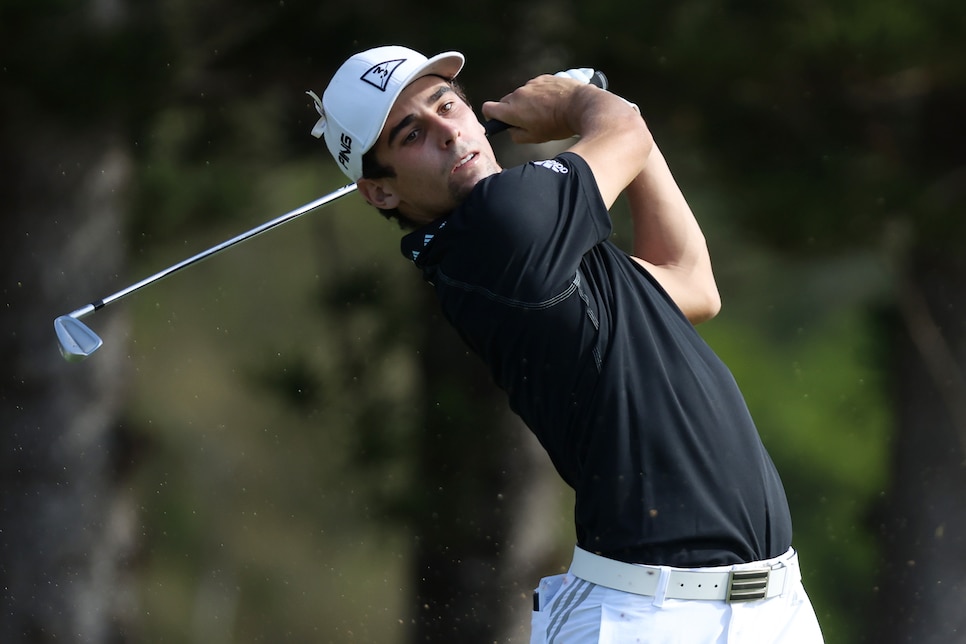 HONOLULU — Joaquin Niemann has one win in his brief career on the PGA Tour, and he nearly picked up another last week before losing to Harris English in a playoff at the Sentry Tournament of Champions. But the 22-year-old is already well on his way to what could be a different kind of victory.
And it has nothing to do with this week's Sony Open in Hawaii, or himself.
In November, we told you the story about Niemann's infant cousin, Rafita Calderon, who was diagnosed with Spinal Muscular Atrophy, a rare neuromuscular disease that leads to muscle wasting and respiratory failure. Most infants suffering from it don't live past early childhood, and a drug used to treat it is incredibly expensive at $2.1 million per injection.
Along the way, a Go Fund Me page was set up to raise money to help Calderon, and at the RSM Classic in November Niemann pledged $5,000 for every birdie and $10,000 for every eagle in addition to his earnings, which totaled $152,450. Then he donated his winnings from the Mayakoba Golf Classic in December, good for another $65,262.85.
The good news? Between his efforts, along with more donations from the attention his young relative's story received, Niemann said they are close to reaching their goal.
"Just looking back on the support that I received from the tour, especially from Mexico—they gave away like $100,000 to Rafita, so it was amazing to watch that," Niemann said Tuesday. "We got 95, 97 percent of our goal [of] $2.1 million. So I'm really happy to be helping him out and see how he's getting all the support from all the people here on the PGA Tour."
As for Niemann's own goals?
"Like every golfer, I always wish to become someday No. 1 in the world," he said. "I've got to start winning tournaments and hopefully a major, too."
Perhaps one day, Calderon will be there to see that happen thanks to Niemann and the efforts of so many others.