The Loop
Jimmy Walker's winning butt slap, duped golf fans, Paulina on a pool float, and the best Tiger T-shirt ever
Welcome to another edition of The Grind, where we couldn't have enjoyed attending our first PGA Championship anymore. Well, that's not entirely true. Sunny skies and temps in the 80s would have been nice, but what are you going to do when you host a Northeast major in late July? On the bright side, the George Washington Bridge stayed open for the entire week, something we just may have had a hand in. . . .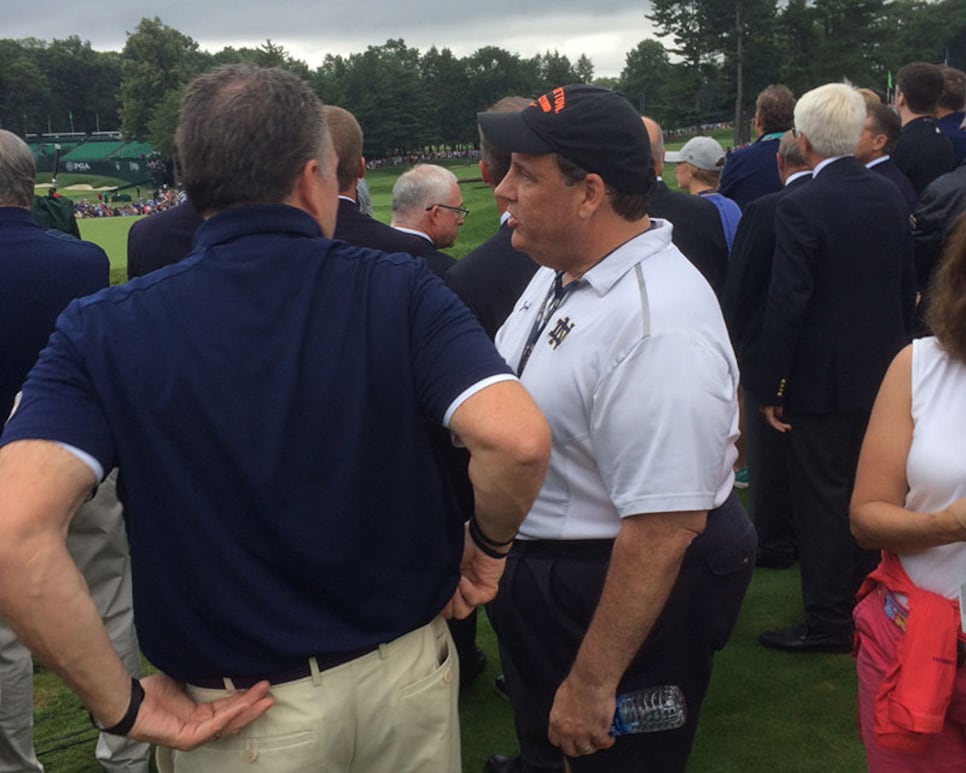 And more importantly, media center dining was always well-stocked with these: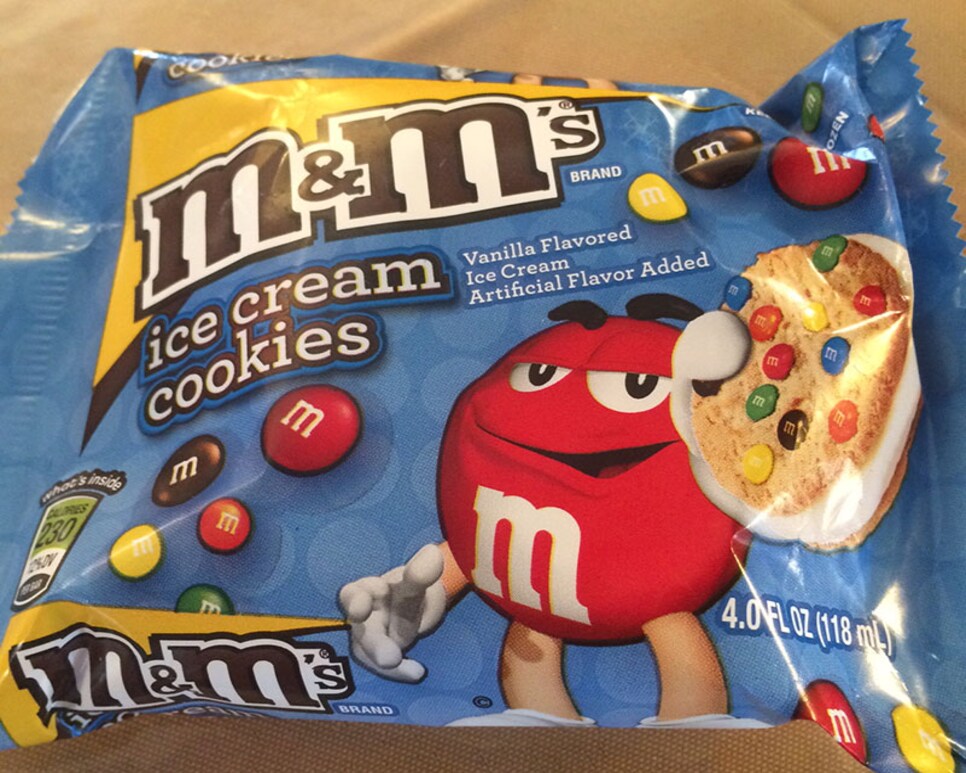 The PGA Championship might be fourth in prestige among golf's majors, but it's No. 1 when it comes to desserts. Here's what else had us talking.
Jimmy Walker: A bogey-free round playing in the final group on Sunday at a major is always impressive, but consider the other factors Walker had to overcome. For one, he was attempting to claim his first major and for another, he had Jason Day and Henrik Stenson chasing him for most of the round. But Walker held his ground thanks to the clutchest bunker shot of his life on No. 10 and a daring approach shot on 17 to set up a final birdie. We'd imagine this thrill is even bigger for the astrophotographer than those NASA picture of the day awards: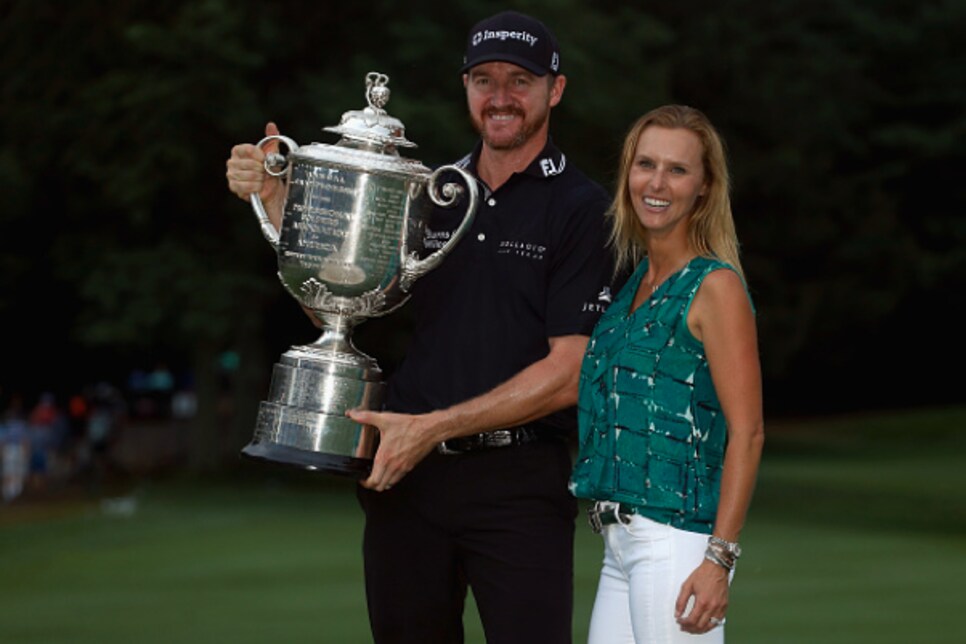 U.S. Ryder Cup team: The Red, White and Blue got a much-needed boost with Walker's win, and also from the performance of Brooks Koepka. Despite Thursday's first round being his first full round of golf since the U.S. Open -- and having to play 36 holes on that bad ankle on Sunday -- Koepka finished T-4 to basically guarantee he'll be a Ryder Cup rookie this fall. Well, assuming he can still walk 18 holes at that point.
The "New 4": Four majors. Four new major champs. How about that? The craziest part is that the most surprising winner of the bunch, Walker, now has six wins in the past three years. If 2016 has reminded us of anything, it's that golf is deeper than it's ever been.
On-course reporters: We'd be remiss if we didn't mention the efforts of two in particular. First, Rich Beem, who made his first cut at a major in four years and pulled some impressive double duty. First, he shot a 71 Sunday morning that included this wild chip-in and celebration:
After, he followed the final group around Sunday afternoon as an analyst for Sky Sports. And then there's Peter Kostis, who looks like he carries a Konica Minolta BizHub around his neck: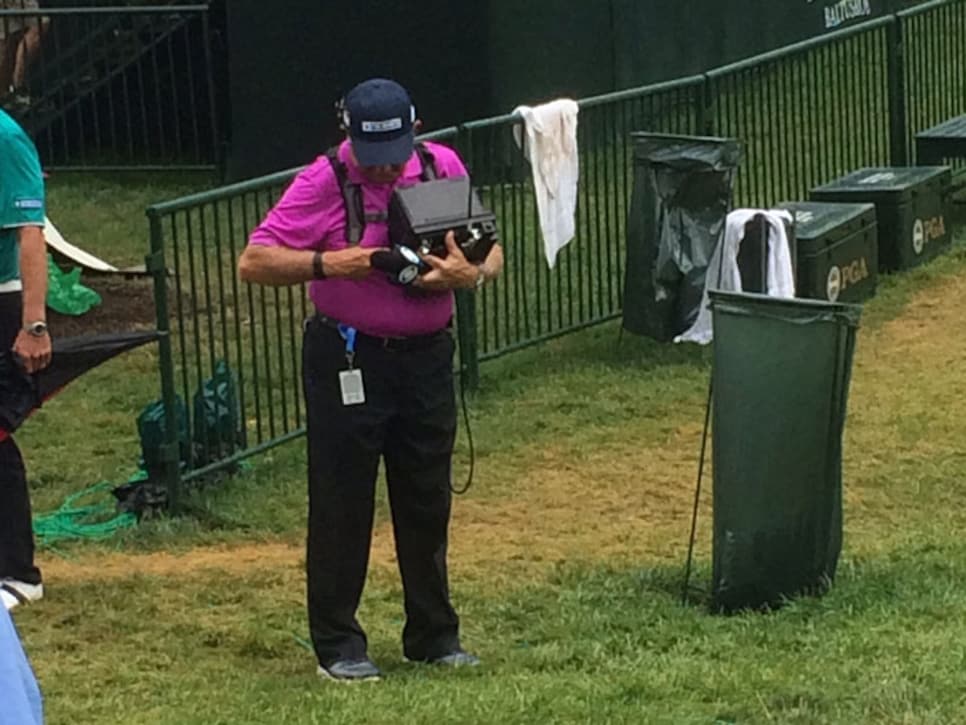 The Big 3: In another testament to golf's parity, consider the fact that despite entering 2016 having won five of the previous six majors, neither Jordan Spieth, Rory McIlroy nor Jason Day won any this year. Spieth and Day came the closest with bookend runner-ups, but this has to be considered a wasted season for all three; in particular for Day, who looked dominant at times.
Jutanugarn/Jaeger's timing: Golf history was made far away from Baltusrol, but it largely got lost in the hoopla surrounding the season's final men's major. There was Ariya Jutanugarn, 20, capturing her first major at the Women's British Open and Stephen Jaeger shooting video-game scores on the Web.com Tour. Jaeger fired an opening 58(!) at the Ellie Mae Classic and followed that up with rounds of 65, 64 and 63 for an otherworldly total of 250. #JaegerBomb
Duped fans: In case you missed it, CBS spent most of Saturday's coverage re-airing the 2015 PGA Championship and it caused a whole bunch of people to take to Twitter to congratulate Jason Day on winning the 2016 PGA Championship.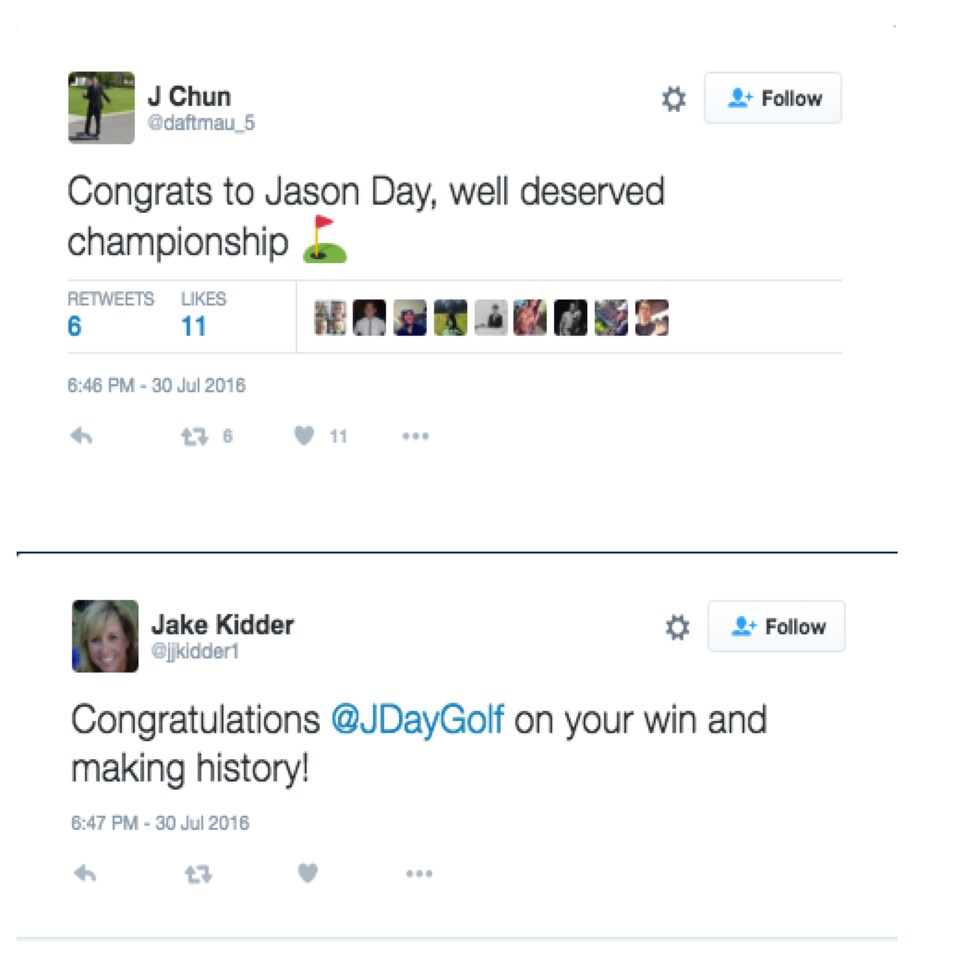 You know, because Whistling Straits looks just like Baltusrol. And they always hand out major trophies on Saturday. Imagine how much money you could have made betting on Y.E. Yang over Tiger Woods against these people if they had replayed 2009 instead?
Tiger's Masters odds: Speaking of absurd bets involving Tiger, Bovada Sportsbook listed him at 66 to 1 to win the 2017 Masters. Those are the same odds as Brooks Koepka and Branden Grace, who are both coming off T-4s at the PGA and better odds that Jimmy Walker, who is coming off a WIN at the PGA. Meanwhile, Woods is probably coming off another week of sitting on the couch.
The PGA Tour heads to Connecticut for the Travelers Championship. Usually played the week after the U.S. Open, I didn't think this tournament could have a less favorable date. I was wrong.
Random tournament fact: Bubba Watson will attempt to defend his title instead of participating in the Olympics' opening ceremonies. Seems like a smart move.
RANDOM PROP BETS OF THE WEEK
-- Bubba Watson will win the Travelers Championship: 12-to-1 odds (Actual odds)
-- Bubba Watson will win the Olympics: 14-to-1 odds (Actual odds)
-- I will ever get the shoes I wore at Baltusrol clean again: 1 MILLION-to-1 odds
Graeme McDowell had a NSFW reaction to a "Baba Booey" scream at Baltusrol:
Well said, Graeme. Well said.
"I could remember thinking when I met him, 'Wow, that's Andy Sanders from Houston. He's really good,'" Walker recalled Sunday night. "And he tells me he said, 'Wow, that's Jimmy Walker, he hits it really far.'" – Jimmy Walker on his caddie. The two met at the 2000 U.S. Amateur. At Baltusrol. Kismet!
THIS WEEK IN DUSTIN JOHNSON-PAULINA GRETZKY PUBLIC DISPLAYS OF AFFECTION
THIS WEEK IN JIMMY WALKER-ERIN WALKER PUBLIC DISPLAYS OF AFFECTION
As expected, there were long hugs, deep kisses and tears of joy following Walker's major breakthrough: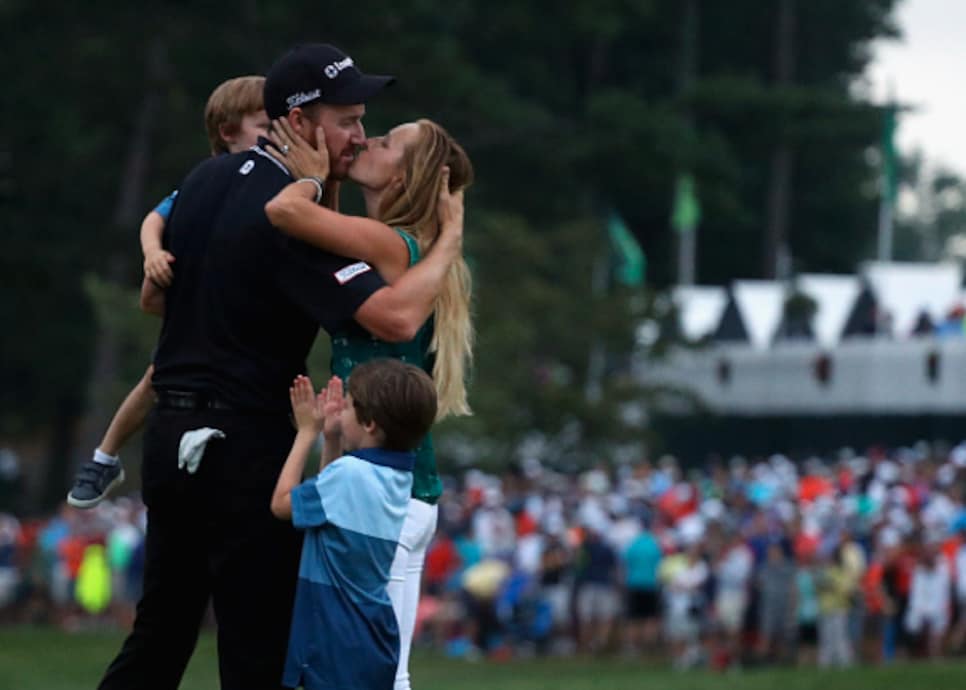 There was also a nice butt slap reminiscent of the one Jason Dufner gave then wife Amanda after winning at Oak Hill in 2013. Let's compare! Here's Jason's:
Jason's was still the boldest with the double-tap and then a hold, but good stuff, Jimmy. Erin seemed to like it.
THIS WEEK IN BELEN MOZO MAKING US FEEL BAD WITH HER TRAINING
You go, Mozo. Belen also found some time to relax, though.
Also, congrats on being a part of that new Skechers commercial. Matt Kuchar could use a little help.
Mason Nome, a 15-year-old golfer who committed to playing for the University of Texas as an eighth-grader, made a hole-in-one AND a double eagle in the same round. A kid with that cool of a name is also that good at golf? Lucky little guy. . . And Davis Love says Tiger Woods already texted him a list of four names he thinks should be Ryder Cup captain's picks. The guy acts like he won 14 majors or something. . . . Speaking of Tiger, some fan at Baltusrol wore this awesome shirt:
I would have tracked him down to ask him where he bought it, but I was too intimidated by him. . . . And finally, here's my boss following stalking Jordan Spieth at Baltusrol: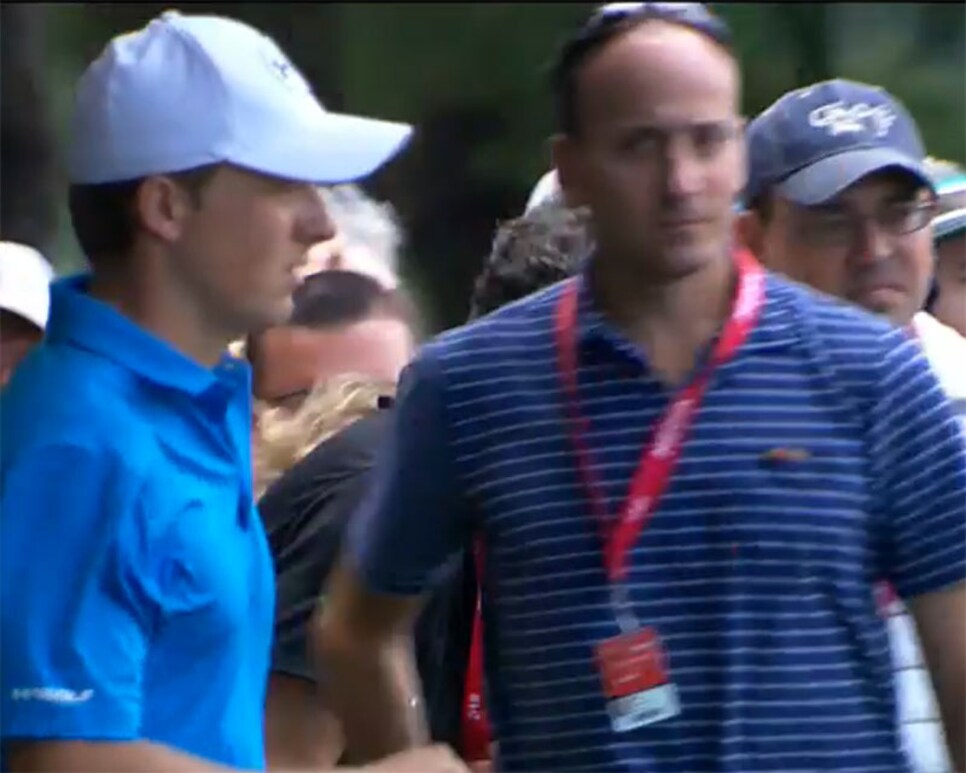 Jordan showed a lot of toughness being able to play through such conditions.
RANDOM QUESTIONS TO PONDER
Does Jordan Spieth need to file a restraining order?
Who were Tiger Woods' four captain's picks?
Will the victory butt slap become a PGA tradition?