The Loop
Jimmy Walker's space affinity travels to a new dimension with his Deutsche Bank pro-am partner
It's fairly well known Jimmy Walker has one of the more unusual off-course hobbies of any PGA Tour pro: astrophotography. Walker's pictures have even caught the attention of NASA, which has used some of them on its website's Astronomy Picture of the Day feed. He's even indulged us here at Golf Digest as we've asked him about his shutterbug habits.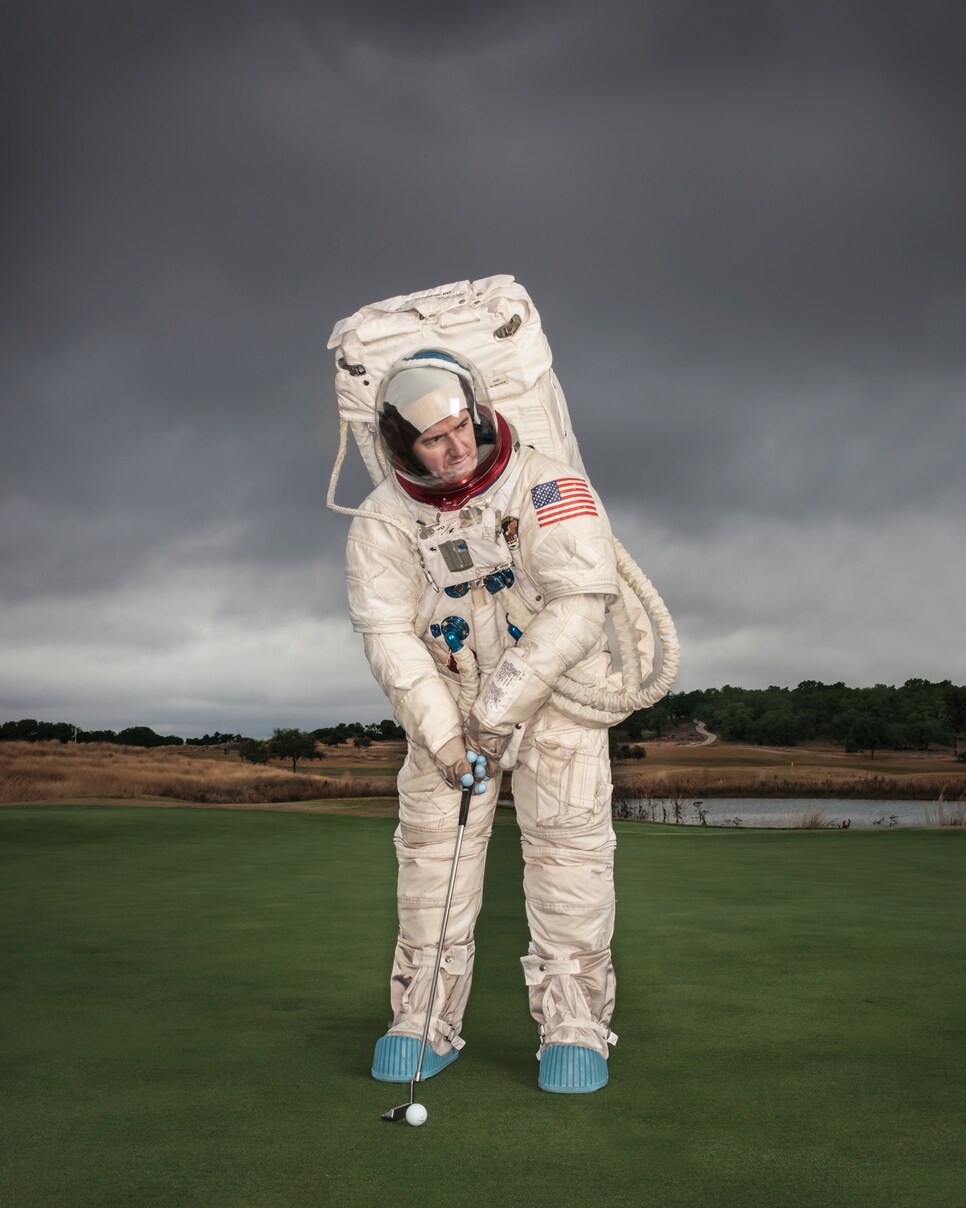 Well aware of Walker's affinity for all things space, officials at the Deutsche Bank Championship teamed the five-time PGA Tour winner with an interesting partner for Thursday's Pro-Am. Walker teed off this morning at TPC Boston with Mark Kelly, a former NASA astronaut who commanded the Space Shuttle Endeavor on its final flight in 2011 and spent more than 50 days all told in space.
"It was very cool when I got the call that this was happening," Walker said. "This is cool, anything to promote science and space, which is my passion. To be able to hang out for five hours with a guy that actually did it for a living is very cool and served our country, it's a very cool day."
Since his retirement from NASA in four years ago, Kelly has been able to play more golf, getting out roughly three or four times a month. This is the first time, however, he has participated in PGA Tour pro-am.
Kelly's twin brother, Scott, is also an astronaut who is currently working on the International Space Station as part of an experiment along with Mark on the effects of space on the body. Mark is the husband of former Arizona congresswoman Gabby Giffords.
Scott offered his brother and Walker good luck via social media.
The connection of golf and space took another dimension as Mark Kelly got the chance to see a replica of the 6-iron that Alan Shepard used to famously hit two golf balls while visiting the moon in 1971. The club will be on display this week courtesy of the World Golf Hall of Fame.