walker not happy
Jimmy Walker says the PGA Tour's new fall setup is 'total bulls--t'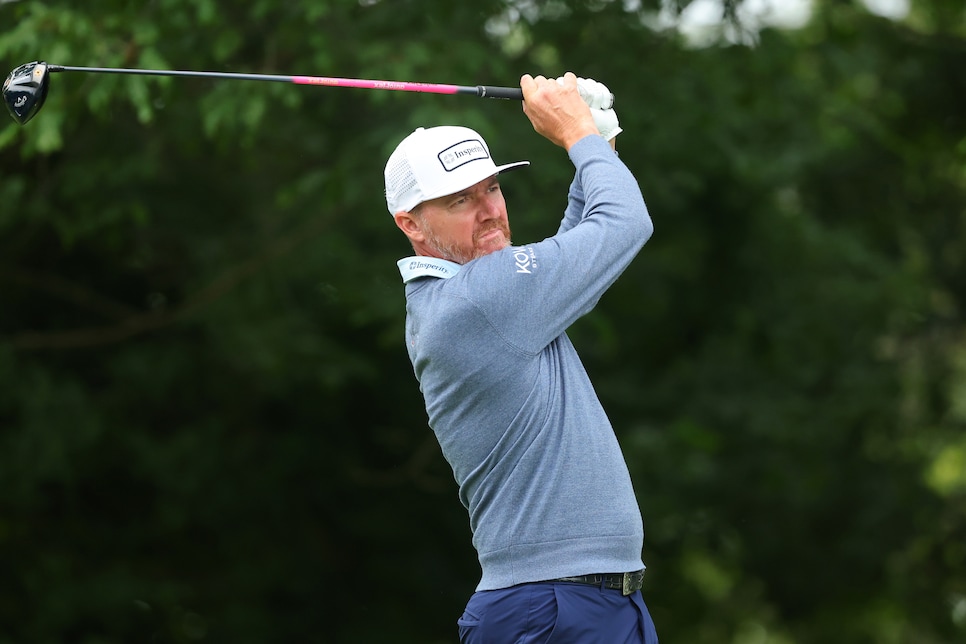 Jimmy Walker is not a fan of the new FedEx Cup Fall, and that's putting it mildly. The six-time PGA Tour winner and major champion ended the tour's 2022-23 regular season at No. 124 in FedEx Cup standings, which has traditionally been just enough to keep playing privileges for the next season.
That, however, is not the case as now only the top 70 from the regular season retain status for the following year while Nos. 71-125 will be settled after the conclusion of the seven-event fall series, meaning Walker still has plenty of work left to do before knowing his status for 2024.
"They changed the rules. It's been 125 forever. Then it's like, no, it's 50, or is it 70? It's definitely not 125. It's total bulls--t, that's what I think of it," Walker told Golfweek Saturday after shooting 69 to finish the third round of the Fortinet Championship in a tie for 18th place. "I've been working for 11 months to finish 124 and it's like, nope, keep playing. So, I'm going to give it all I've got. That's all I can do."
Walker is now 44. He considered retiring just a year ago. His last victory was the 2016 PGA Championship, and health issues stemming from Lyme disease had prevented him from being his best. But when players left to compete for LIV Golf, and their names were removed from PGA Tour records, Walker moved up to 50th in career earnings, giving him a one-time, one-year exemption, which he took for the 2022-23 season.
He played in 25 events this season, missed 15 cuts and his best finish was a tie for 13th place at the Farmers Insurance Open at Torrey Pines in January. But when he ended the season one spot above the previous magic number of 125, he still received kudos from numerous people.
"I can't tell you how many people texted me saying congrats on making the 125. I'm like, 'No man, it's different.' I had to explain. They've done such a bad job communicating what is happening, partly because I don't think they knew what was happening, honestly," Walker told Golfweek. "It's been one way forever. LIV and the Saudis happen and a lot of things change and everybody freaks out and we sign an agreement that stops litigation. I don't know what's going on. They're talking about a big payout for the players that have stayed. All of it is blowing my mind. The tour is doing everything they can to take care of themselves and not for the players. I'm just out here grinding, giving it all I've got. I've given them 20-some-odd years out here, you know."
Walker told Golfweek that he was disappointed that PGA Tour commissioner Jay Monahan wasn't on hand this week at Silverado Resort to answer questions and ease the minds of those who, like Walker, are upset with all the new changes.
For now, though, all Walker can do is play as well as he can in as many fall events as he can so that he'll remain inside the top 125 and retain playing privileges for next year.
"It's not a strategy," Walker told Golfweek. "It's my job, my card."