The Loop
Jimmy Walker grabs early PGA lead, hopes to keep first-time major winners trend "rolling"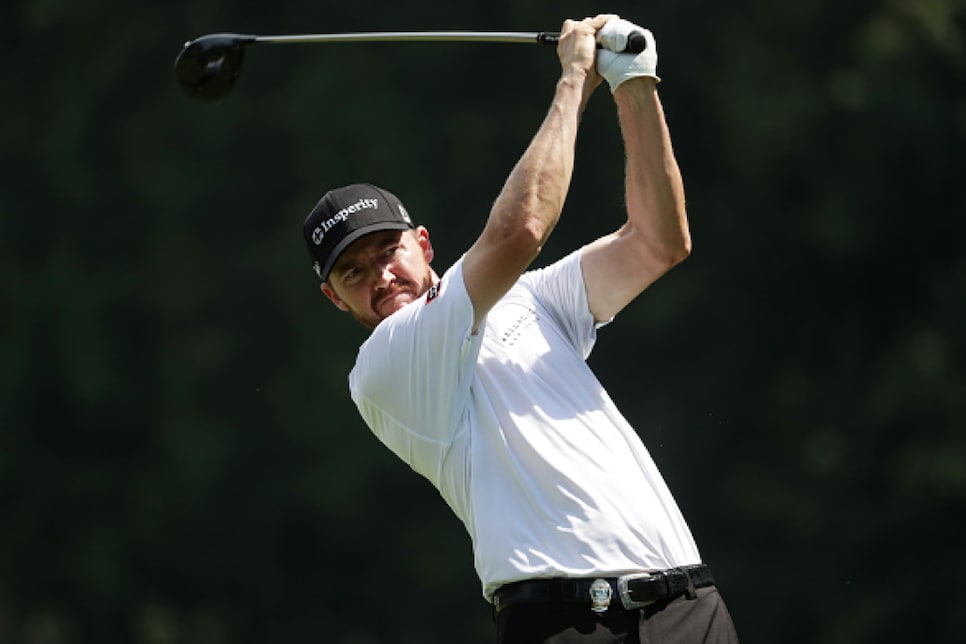 SPRINGFIELD, N.J. -- For at least one day at Baltusrol, that first-time major winners streak looks pretty good. Jimmy Walker shot Thursday morning's low round at the PGA Championship, a 65 that has him on top of the leader board. Call it inspiration from watching this recent string of breakthrough victories. Or not.
"I had not really thought about that," Walker said of the trend. "Three first-time major winners this year, I don't think it's coincidence or anything. They are all good players and it was just a matter of time. So just keep that rolling."
And perhaps, it's also just a matter of time for Walker, who was one of the best players on the PGA Tour the previous two seasons with five victories. This year, however, has been a struggle. Walker has just three top 10s in 2016 and none in nearly five months.
"It's frustrating. I would have loved to have had a better year than I've had so far to this point but I know there's always time to play well at the end of the year," said Walker, who mainly blamed his lull that includes missed cuts at the U.S. and British Opens on his putting. "I haven't really done that yet, play well at the end of the year. I feel like I've started strong and just haven't quite capitalized on the end of the year.
"So it would be nice to flip that around. I've really been working hard, and that hasn't been the case. I have been cranking away and busting it. It just hasn't showed which kind of happens sometimes."
At the PGA two years ago, Walker had already wrapped up a spot on the U.S. Ryder Cup team. This time, he enters the week just 29th in the standings. But captain Davis Love III has been very clear that he won't hesitate to go well down the list for his captain's picks to find players who are a good fit with the squad -- something Walker more than proved at Gleneagles.
"I definitely wanted to play Ryder Cup this year and I don't know how much time there is left in that, but I know we do a lot of picks this year and the picks keep going," Walker said. "So solid play at the end of the year could get you the nod."
Walker certainly helped his cause by shooting his lowest career round in a major. And of course, if he continues this first-time major winners streak, he's a lock for Hazeltine.