Podcasts
Jimmy Rollins on his new set of irons, a potential in at Augusta National and his trumpet-playing days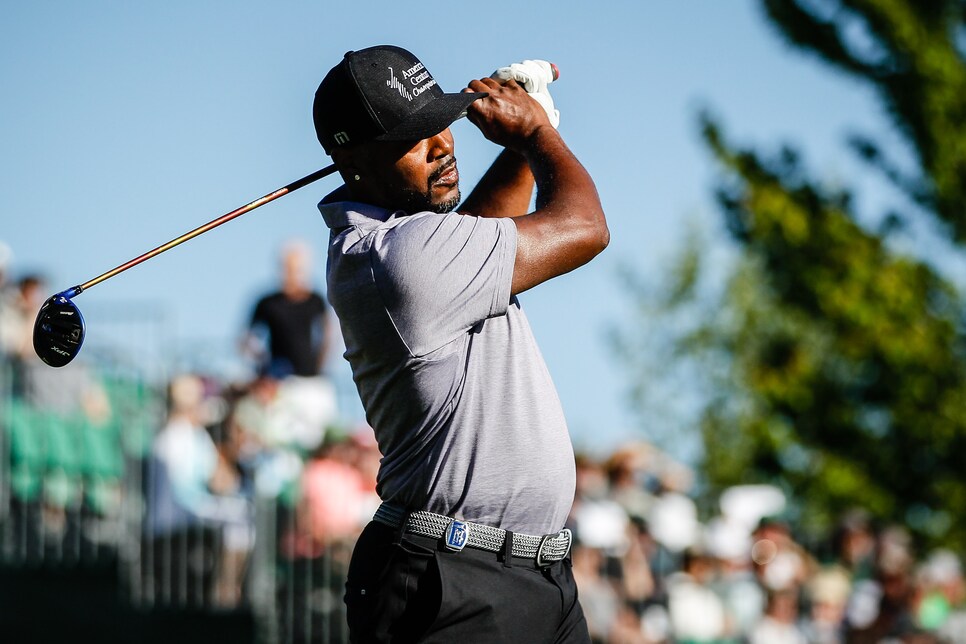 Jimmy Rollins' Philadelphia Phillies were dealt a crushing blow on Monday night, when, after leading 4-0 through five innings, the Atlanta Braves came storming back to win 5-4 in stunning fashion. The game ended on a ridiculous 8-5-3 double play, the first of its kind in MLB postseason history, knotting up the series 1-1 as it heads back to Philly.
Making matters worse is the fact that Rollins, now an analyst at TBS, was working in Atlanta at Turner Studios, right in the heart of Braves country. Fortunately, though, he has his new set of Wilson Staff irons close by to cheer him up, and it sounds like he'll be getting good use of them during his time in ATL.
"I've had six or seven rounds with them, they are freaking Wilsons," Rollins told us on The Loop podcast this week. "I would have never thought about [buying] them, but the numbers were actually way better, and they are beautiful. I'm so excited about them."
Rollins began gushing about his new weapons after our interview had concluded, almost as if it was all he really wanted to talk about the entire time.
"If I saw somebody pull up to the course with some Wilsons, two things are going to happen - you are taking all of my money or I'm taking all of yours. It's not going to be like 'oh, we broke even.' No, if you play some Wilsons, you a bad boy," Rollins added.
In our full chat with the three-time All-Star, we did actually discuss the MLB Playoffs, as well as his trumpet-playing days and how he's angling to play Augusta National (tread carefully, J-Ro). Please, have a listen to the full episode below, and like and subscribe to The Loop wherever you get your podcasts.