Instruction
Save Your Speed For Impact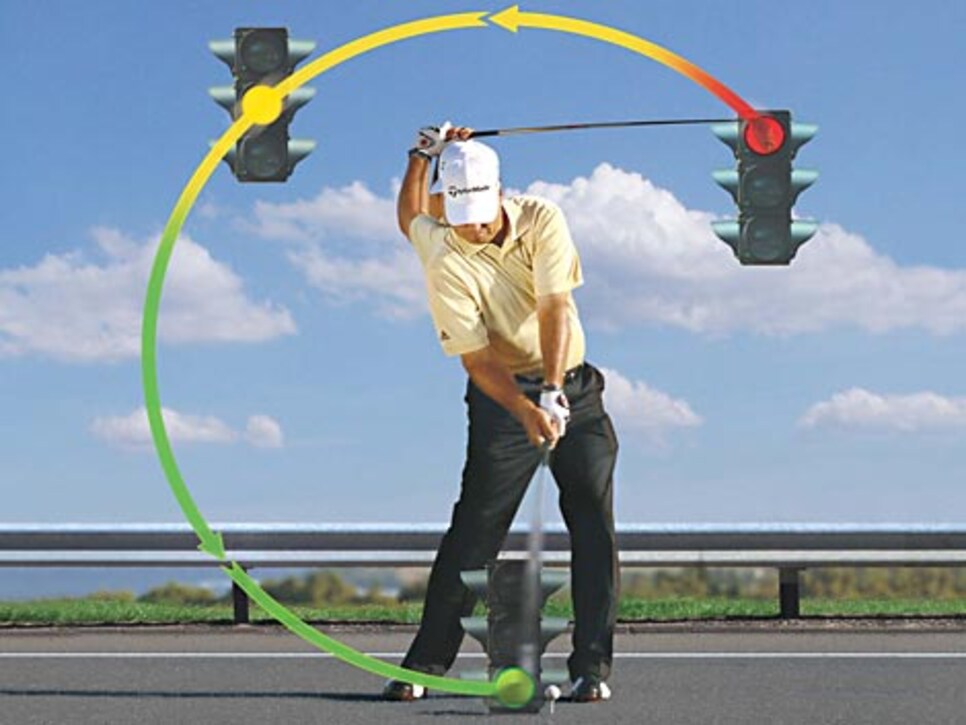 Red, Yellow, Green Visualize a traffic light and Kenny Perry's tempo to generate more clubhead speed.
I often get asked, "How do you start the downswing?" And my answer is, "Slowly."
The last thing you want to do is start down quickly. Not only can a fast transition throw your swing out of sync, your clubhead speed will be diminishing by the time the club reaches impact.
Instead, you want to start down gradually and feel as if your clubhead speed builds to its maximum through the ball. That is one secret to more distance.
Bob Murphy, who won five tournaments on the PGA Tour and 11 times on the Champions Tour, told me that he envisioned a traffic light during his swing. Going back, the light was yellow -- he wanted the club to move slowly. At the top, the light was red -- Bob would actually pause and gather himself. Then it was yellow again as he started the downswing -- nothing herky-jerky. The light was green through impact, where he let the weight of the club swing freely. Kenny Perry (above) exemplifies this tempo today. I suggest you try it, too.
FLICK, a longtime Golf Digest Teaching Professional and PGA Golf Professional Hall of Famer, worked with hundreds of amateurs and tour players including Jack Nicklaus.