Putting
Think Of A High Draw On Putts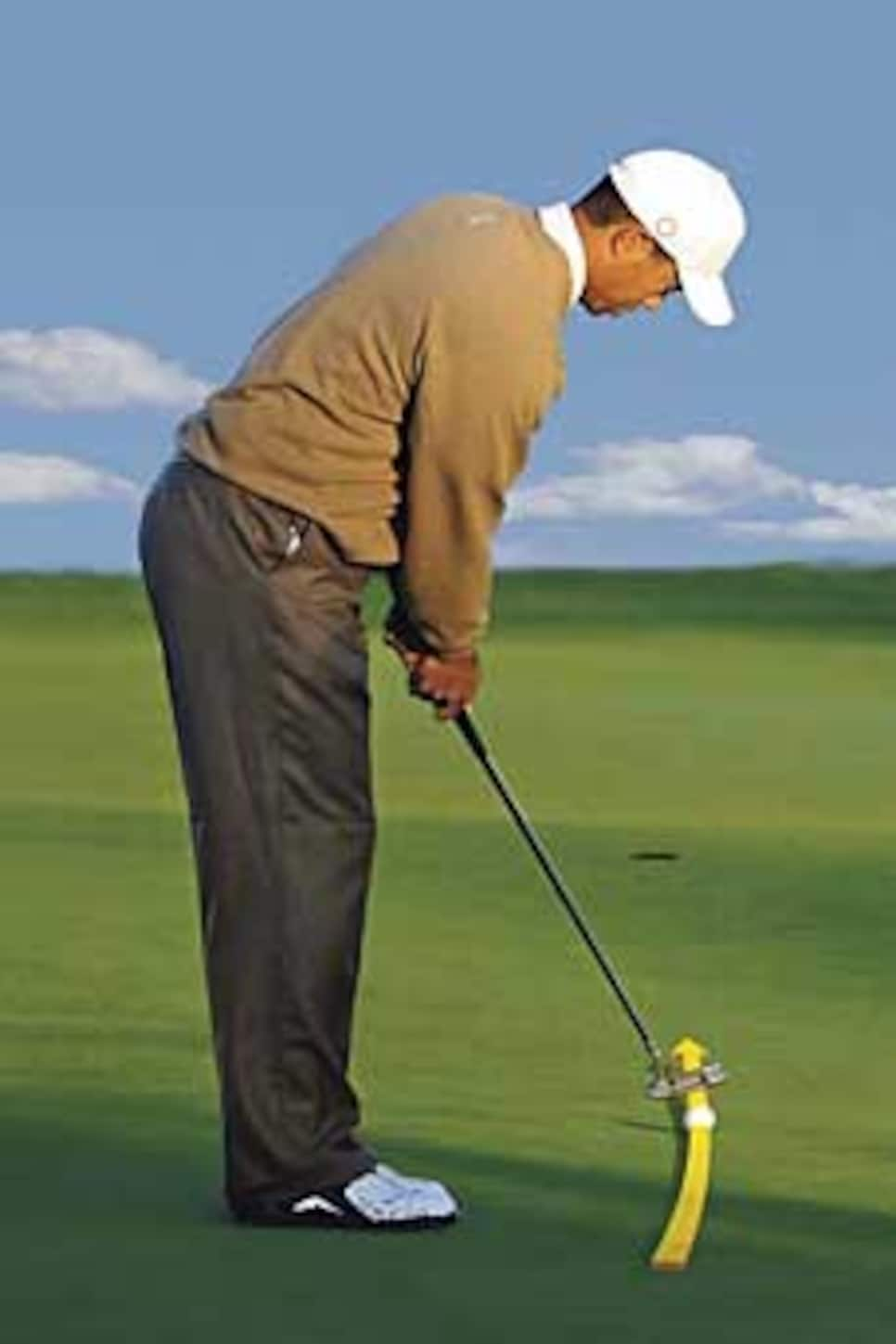 Just like in hitting a high draw on a full swing (below), Tiger thinks of letting his putter swing from inside the target line, with the putterface turning to the left through impact.
Just before the Skins Game at this year's Memorial Tournament, I ran into Tiger Woods on the practice green. He was stroking putts with his right hand only. I mentioned that his putts seem to roll truer than those of other players, as if they have topspin.
I cited his memorable 12-footer to get into the U.S. Open playoff last year, and how the ball rolled down a bumpy green before diving into the right side of the cup.
"How do you get such a pure roll?" I asked. "When your putts hit the edge, it seems they usually fall in rather than spin out."
"I think of hitting a high draw on my putts," Tiger told me, "and I control the putter with my right hand, like that man over there." (He pointed to Jack Nicklaus, who was also getting ready for the skins match.)
Like Jack, Tiger lets the putter swing back slightly to the inside, then he feels the face closing slightly as he swings the putter down the line -- not back to the inside -- with his right hand.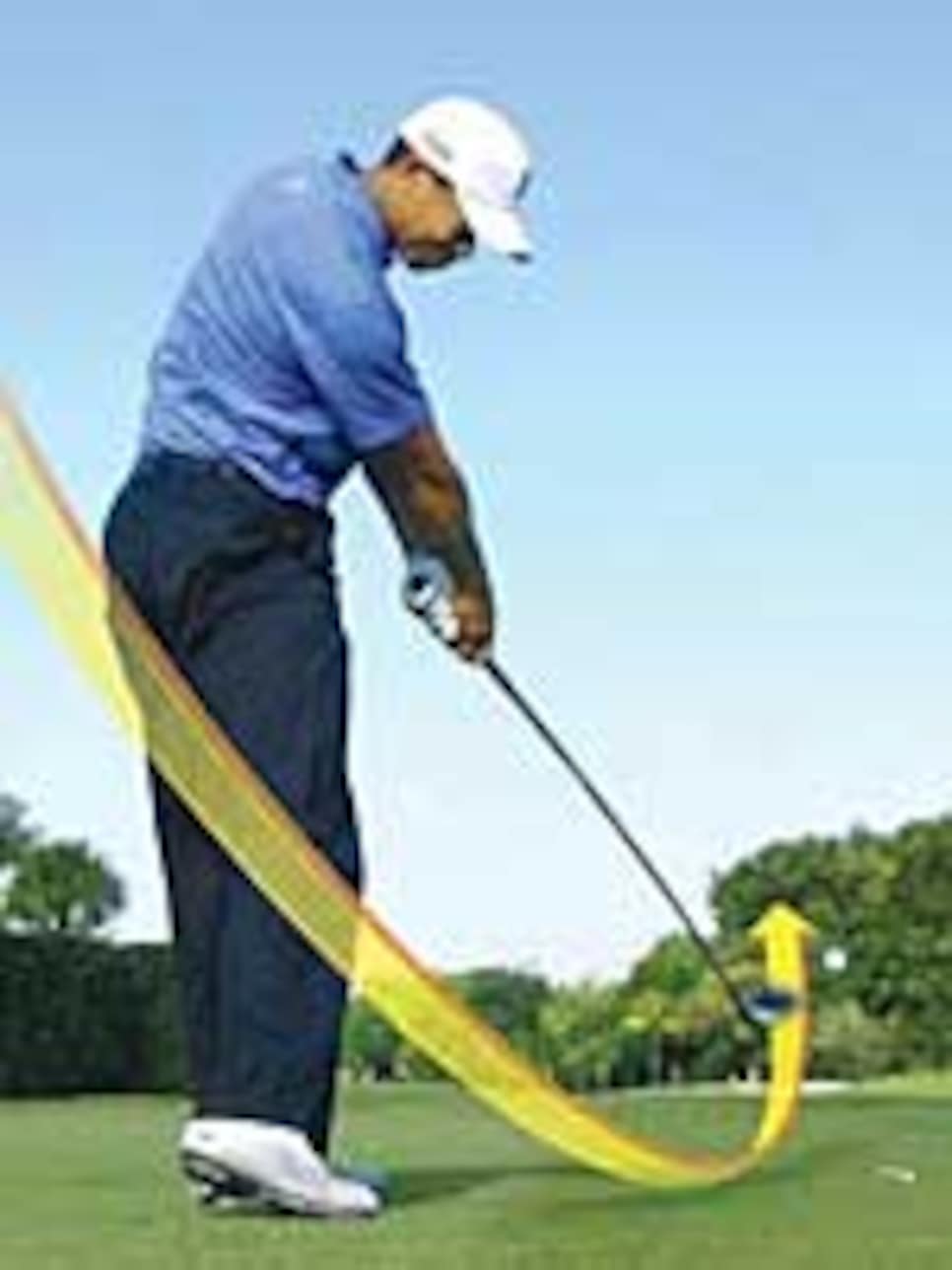 Try thinking of a high draw on your putts. With a little practice, this technique will produce a roll that is true time after time.
JIM FLICK, a longtime Golf Digest Teaching Professional and PGA Golf Professional Hall of Famer, worked with hundreds of amateurs and tour players including Jack Nicklaus.