The Loop
Jim Nantz prepared for the 1997 Masters as if he knew Tiger Woods was going to win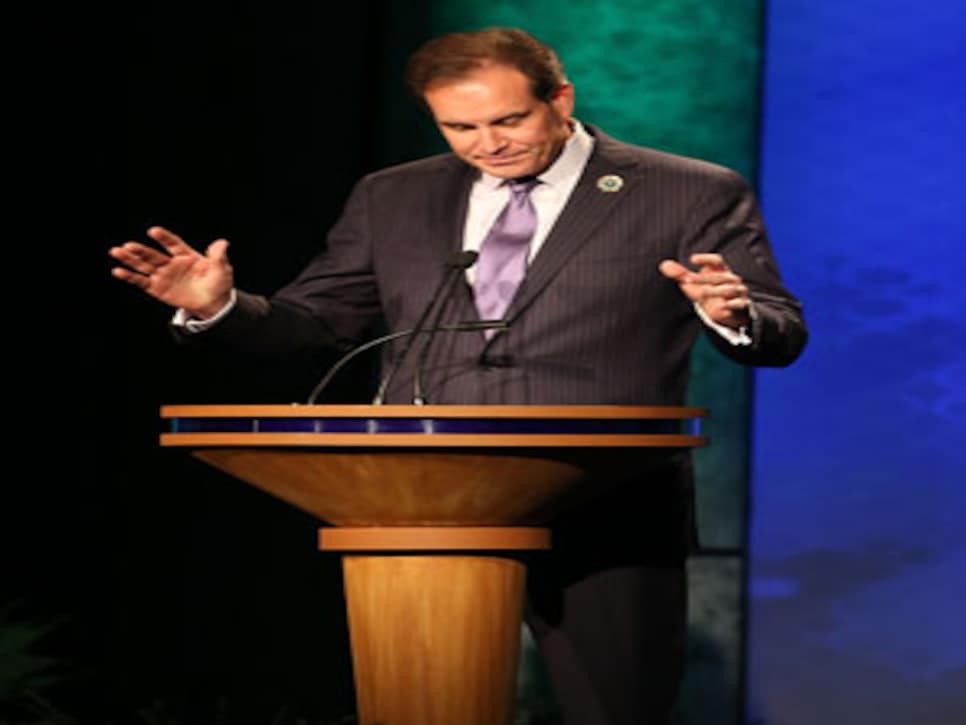 What's the opposite of an announcer's curse? Whatever it is, Jim Nantz seems to have put it on Tiger Woods ahead of the 1997 Masters.
"I just remember really going in thinking he was going to win," Nantz said on a CBS Sports conference call with reporters on Wednesday. "Just for whatever reason, I spent an extra amount of preparation time trying to line up some stories if the situation presented itself, that there would be some background on Tiger that no one had ever heard before."
Of course, Woods wound up making history that week with his landmark victory that will have its 20th anniversary celebrated this year. Woods became the youngest Masters champ and won by the largest margin (12 shots) in tournament history. Through nine holes, though, Woods was struggling at four over par and Nantz was thinking his extra preparation would go to waste.
"I watched with great astonishment . . . when he went out in 40. It was a bit jarring," Nantz said. "But I remember the one shot that changed everything and that was the chip-in from the back of the 12th green. Anyway, it was very exciting."
Nantz's booth partner, Nick Faldo, was also on the call. And as the defending Masters champ he had an even better view of that shot and of Tiger's first two rounds because he was playing with the defending U.S. Amateur champ.
"He went out in 40, came back in 30, and then we didn't see him for the next 14 years," Faldo said. "That was the start of his dominance. So yeah, it was a special day."