The Loop
Jim Nantz: 'One of the epic performances in history of the sport...A new era has arrived'
Ordinarily one might accuse the CBS crew of gushing in their effusive praise for Jordan Spieth, but following an epic performance, a 21-year-old winning the Masters by four strokes on Sunday, they struck the right tone.
"Jordan Spieth, you are a great role model to all the young men and women watching the game today," Ian Baker-Finch said as he completed the 17th hole, "and we all wish you so well, the way you're playing, the way you hold yourself. You're a real credit."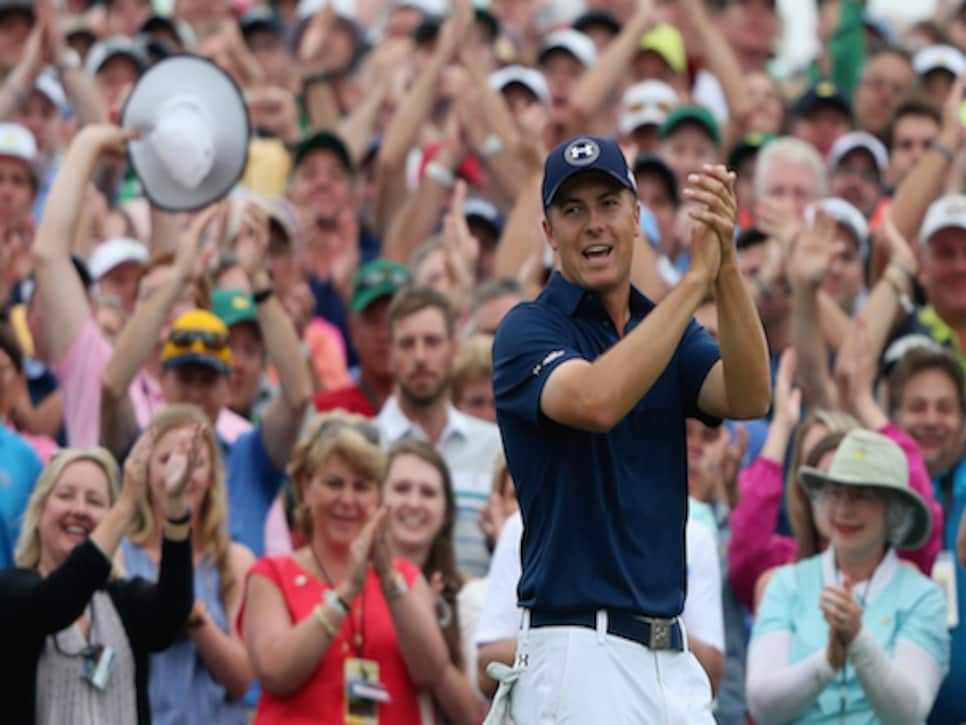 The overriding theme expressed was that the game, battered and beleaguered in recent months, has a bright future after all.
"This is a momentous moment in the history of our game," Nick Faldo said. "This is definitely a new man who could carry our game on for decades. If these two guys [Spieth and Rory McIlroy] hold and carry on our game with this excitement and this drama golf is in very, very good strong hands. Plus the chasing pack, the backup singers are pretty darn impressive, my goodness."
Anchor Jim Nantz called it "one of the epic performances in the annals of this sport.
"There are a lot of doomsdayers out there who had it all wrong, talking about where's golf going, maybe it had lost its direction. Well, folks, you need a new agenda. An exciting new era has arrived. The next generation is here."