News
Jim Herman, who shot 62 in Round 1, playing this week because GE's Jack Welch talked him into it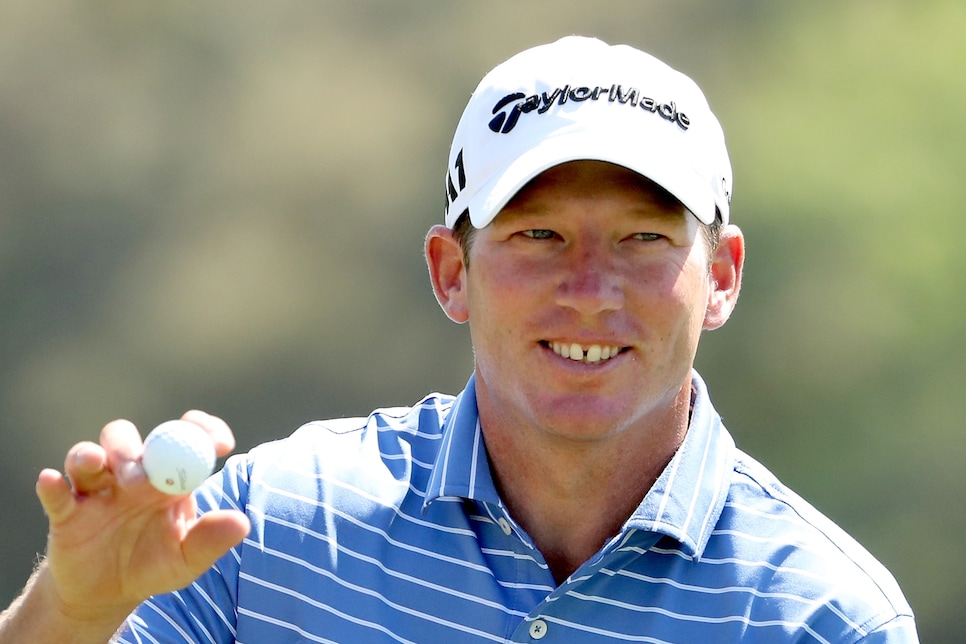 For a 39-year-old tour player with one career victory, Jim Herman sure keeps influential company.
Herman, the journeyman who broke through in 2016 with a win at the Shell Houston Open, is famously friendly with Donald Trump, working for the POTUS as a club pro at Trump National Golf Club in Bedminster. After firing a first-round 62 to lead the Valspar Championship, Herman revealed he was playing at Innisbrook Resort this week due to the prodding of another powerful figure.
At the recent Seminole Pro-Member event, Herman was followed by retired General Electric CEO Jack Welch. Herman was planning on taking a few weeks off before defending his title in Houston, but after a promising showing from Herman at Seminole, Welch had other ideas.
"Every hole it was, 'Why aren't you playing the Valspar? Why aren't you playing the Valspar,'" recalled Herman on Welch's badgering. "I was kind of a late commit to this tournament and I'm certainly glad I took his advice."
Given Herman was just a shot off the course record, that's an understatement.
After a strong start to 2017, Herman had been struggling as of late, missing three consecutive cuts before a top-30 finish at the Honda Classic. Herman attributed Thursday's performance to a change in putting, stashing an old mallet in the bag and switching to a claw grip.
"With the putter switch I had a lot of confidence after the round at Seminole and leading into this," Herman said.
Of course, having the backing of two billionaires will also do wonders for one's conviction.