The Loop
Jim Herman playing the Masters for his father who won't know
Stories of interest you might have missed…
Among those for whom Shell Houston Open winner Jim Herman is playing this week is his father John, who won't even know it, Paul Daugherty of the Cincinnati Enquirer writes in this profile of an unlikely Masters participant. "In a room at a facility for Alzheimer's patients in Cincinnati, John Herman does not know his son Jim will be playing in the Masters beginning Thursday morning. Jim Herman says his father has not been aware of his own surroundings for a few years. 'I hope underneath the disease he's still there and knows how good I'm doing…I feel so bad for him. It's a terrible way to end a great life. I miss him tremendously."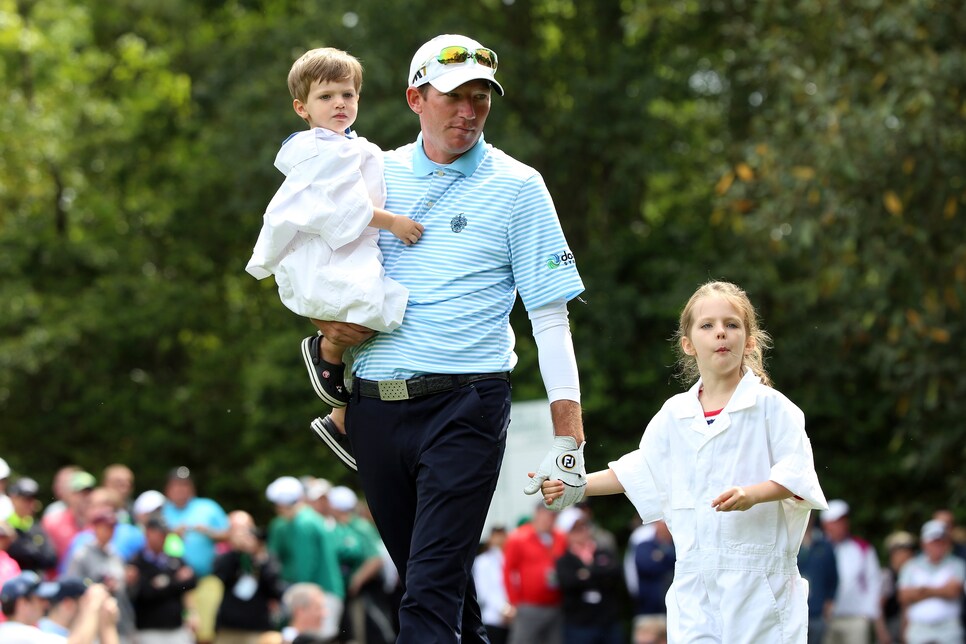 "Jason Day closes his eyes before every shot, a routine he's utilized for years to visualize the swing he wants to make…When he opens his eyes, there are numerous visible signs confirming that nobody, currently, is playing better golf than the 28-year-old from Australia. Those signs can pop up in the strangest places. Taking a seat in the interview room this week at Augusta National Golf Club, Day surveyed the room and didn't see many empty chairs. 'The room's a little bit more full this year than it's been in the past,' Day said," Michael Whitmer of the Boston Globe writes in this story on the favorite to win the Masters.
"Augusta National has an incredible way of making things disappear. Trees. Houses. Roads. If the most powerful golf club on earth wants something, it buys it, and it has spent the past 15 years gobbling up the property around its borders." Except for a single house, whose inhabitants decline to sell, notwithstanding a potential seven-figure profit. Steve Politi of the Star-Ledger has the story.
Sammy Schmitz is 35, from River Falls, Wis., a regional sales director for a health care company who has gone to Augusta. To play. In the Masters. "Schmitz is going to play the Masters for you, Joe Six-putt, because he sure understands this journey is way too big to be all about him," Ian O'Connor of ESPN writes in this story of the U.S. Mid-Amateur champion who even had a GoFundMe campaign to raise necessary funds to head south to warmer climes — and to Augusta — to prepare.