The Loop
Jim Herman, friend of President-elect Trump, returns to Kapalua a winner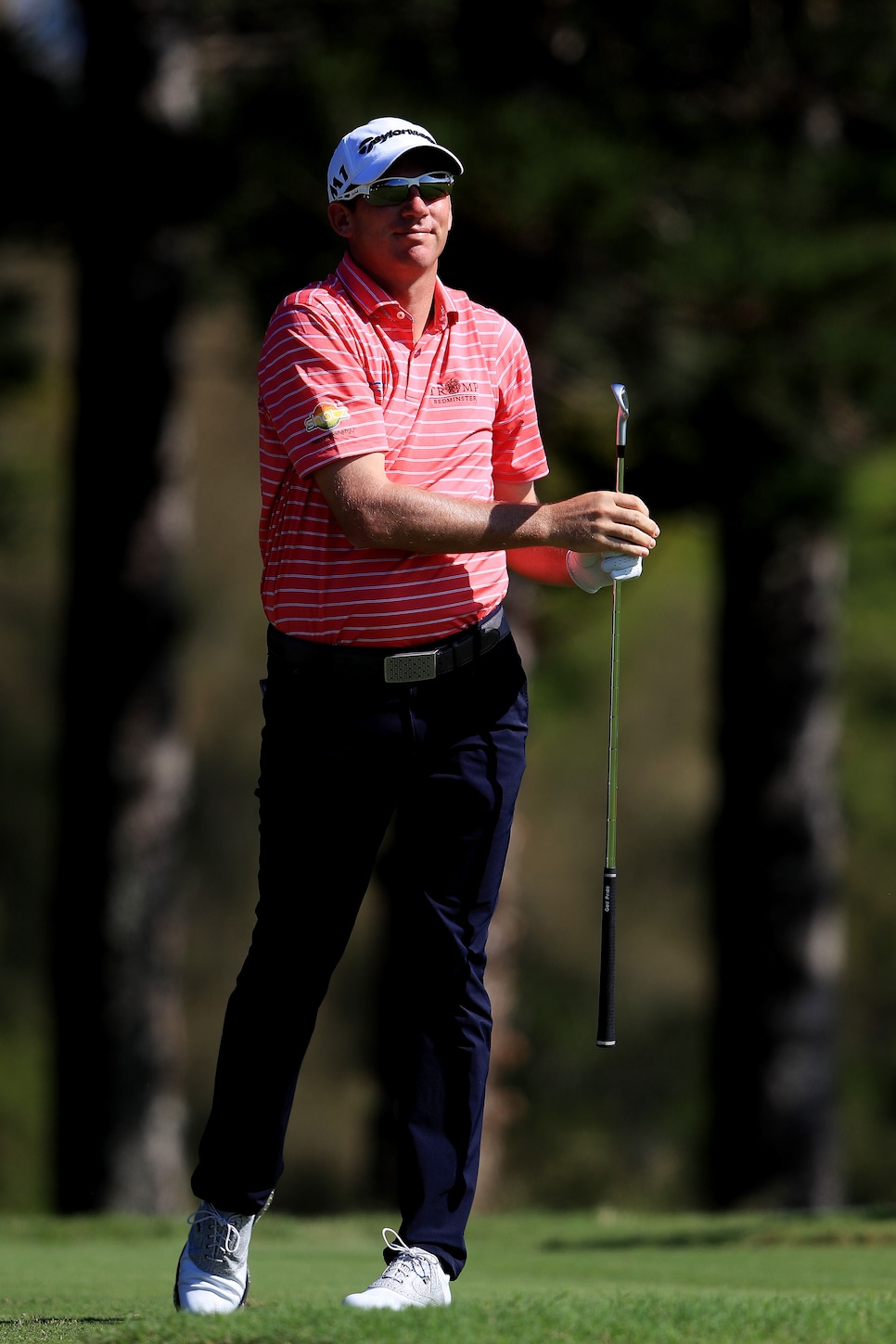 KAPALUA, Hawaii – Jim Herman's second visit to the Plantation Course at Kapalua Resort isn't necessarily more memorable than his first - at least not yet - but it's guaranteed to be more rewarding.
Twelve years ago Herman was a struggling club pro in Port St. Lucie, Fla., when he stopped at Kapalua on his honeymoon to play a quick 18. He and his wife, Carolyn, were on a cruise through the islands, and Herman convinced his new bride to let him play the iconic course in West Maui. (Don't knock him too hard; Jack Nicklaus played golf on his honeymoon, too.)
"Good memories. I see the pictures on our computer all the time," Herman said.
Better memories might be in the offing this week after Herman opened the SBS Tournament of Champions Thursday with a bogey-free six-under-par 67. The Cincinnati native sits tied for second, trailing reigning PGA champion Jimmy Walker by two strokes, but he might be second to no one in the underdog category.
Herman remembers shooting "around par" that September day in 2005 while using rental clubs. He remembers eagling the 12th. He remembers Carolyn riding along in a cart. He remembers thinking how far out of reach the PGA Tour was at the time.
The year prior he had given up on the mini-tours to take a job as an assistant club pro. He was tired of living on debt and support from club members. He can recall a day when he stopped at an ATM and found a negative balance in his checking account.
Earlier that same year, in January, Stuart Appleby outdueled Tiger Woods and Ernie Els on the Plantation Course to win the tournament of champions. Herman, meanwhile, was just another schlub desperate to play the scenic course he saw on TV every winter.
"This is a long way from there, 12 years," Herman said about his aspirations at the time. "I'd like to say that I always believed it, but it's a pretty long way from being assistant pro to a tournament winner on the PGA Tour. Obviously, it's attainable and I hope everyone that's out there grinding and trying knows that they can do it.
"If I did it, anybody can."
Only tournament winners qualify for this week's $6.1 million event, and Herman is one of six men in the field who won for the first time last season, capturing the Shell Houston Open at age 38. He was referred to as a journeyman. He cried after holding off Henrik Stenson by a stroke. The journey had been difficult.
But it also has been fascinating.
After all, no one else in the field has received an invitation to attend the inauguration of Donald J. Trump as the 45th President of the United States on Jan. 20 in Washington, D.C. In 2006, Herman moved to Bedminster, N.J., to work at Trump National Golf Club. The first time he played with the owner, Herman set the man's hair on fire, figuratively speaking.
"Our first round together, I played really well," Herman said, "and he's looking at me like, 'What are you doing here? Why are you working? You should be on tour.' I told him, 'I tried and I can't get through.' He's like, 'Well, you've got to keep going. Let's go.' I took a lot of confidence from him. Finally got through the next year."
Herman has played several times with the President-elect, including two days before Christmas at Trump International in West Palm Beach, Fla. As is their custom, they play as a team. They took on three other members, and won.
"We had a pretty good win," Herman said of his game with Trump, who also played a round with Woods last month. "I think he's wanting to go four-on-one one of these days and ditch me, but he wants to have three other people with him. So we'll see what happens. But it's a fun time. He's a competitor, and he loves to play the game of golf. He can drive it very well, and he can putt it. I mean, I can't believe the putts that he makes when we're playing our game."
Herman, who proudly displays a Trump Bedminster logo on his shirt, was supposed to play with Trump again before flying to Maui, but, Herman said, "he was pulled away from the golf course for more important things. He had a briefing of some kind, security briefing."
Instead, he'll settle for watching his friend take the oath of office later this month. "We're really looking forward to it, a once-in-a-lifetime opportunity," Herman said. "I've spent a lot of time [with him] before he was president. He's the same guy to me, but now I get to call him Mr. President."
Meanwhile, Herman enjoys his identity as a tournament winner and being able to return to Kapalua flying first class. He has a courtesy car, when all those years ago he pulled into the parking lot in a rental. His road to this event, where there is no cut and last place pays $60,000, has been "pretty agonizing." Also, fairly amazing. He is amazed to say that he is a PGA Tour winner. It gives him confidence. It gives him an identity.
"Everyone in the golf world who follows golf knows the winners, and you get looked at a little bit differently," he said. "You know, people at home start to go, 'Oh, there's Jim.' Just knowing you've been able to get into that arena of the final group and be able to perform and beat everyone else, there's nothing like it."
Herman might not win this week, but as his friend, the President-elect, might say, he's got himself a pretty good deal.