The Loop
Jim Furyk's historic round, Donald Trump's historic ace, Paulina's NSFW rant & Paula Creamer's 30th birthday bash
Welcome to another edition of The Grind, where we can only hope golf has a #PhelpsFace moment in the Olympics.
Imagine Jordan Spieth giving Rory McIlroy the stink-eye as McIlroy does pre-round pushups? Oh, right, neither guys are in Rio. How about DJ glaring at Jason Day as he plays with Dash? Never mind, they're not there, either. OK, we'll settle for Patrick Reed shushing another hostile crowd.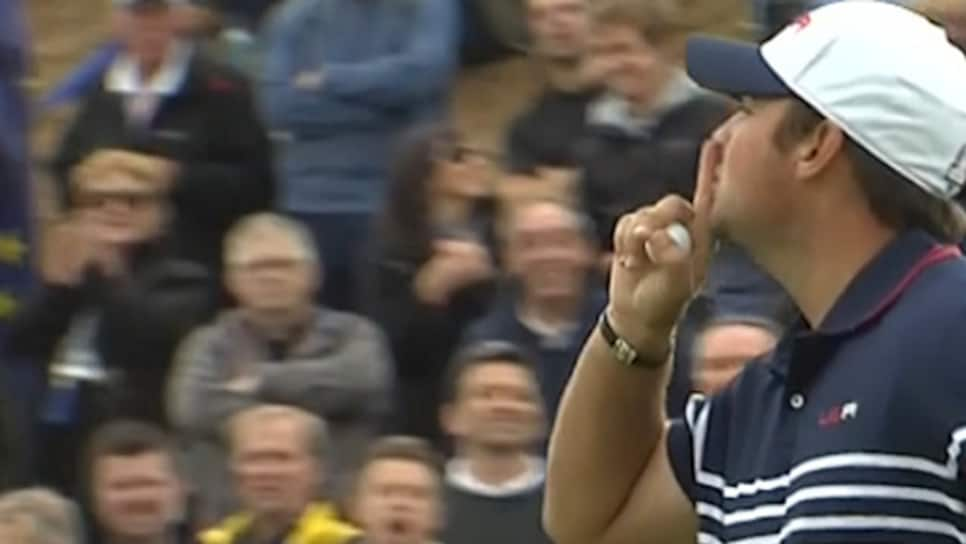 Whether we see an international incident on the course in Rio or not, there's plenty to make noise about in golf right now. Here's our weekly rundown.
Jim Furyk: For someone known as the ultimate grinder, Furyk sure can go low. REALLY low. Furyk's magical final round at the Travelers Championship made him the first player in PGA Tour history to shoot 58 and to have two sub-60 scores in his career. A 58! A fifty-freakin'-eight! I didn't think it was possible to shoot 58 with Jim Furyk in the old Tiger Woods video game. And I spent a lot of time trying in college. . . Anyway, congrats, Jim.
Russell Knox: Wait, what did he do again? Oh, right. He WON the Travelers Championship. Just kidding, Russell. Way to go on your second PGA Tour win, and for pulling off one of the most epic hat tosses in golf history.
Wesley Bryan: With a third win this year on the Web.com Tour, this trick-shot artist pulled off his ultimate trick: Earning a coveted battlefield promotion to the PGA Tour. Sounds pretty badass, right? It is, except unfortunately for Wes, the PGA Tour regular season is basically over. But still, what an accomplishment. And we'll see plenty of him next season on the big tour.
Rickie Fowler's Olympic spirit: There he was, the lone American golfer in Rio for the opening ceremony, and loving every minute of it. In fact, Fowler has a perma-smile at the Olympics. #FowlerFace is the opposite of #PhelpsFace: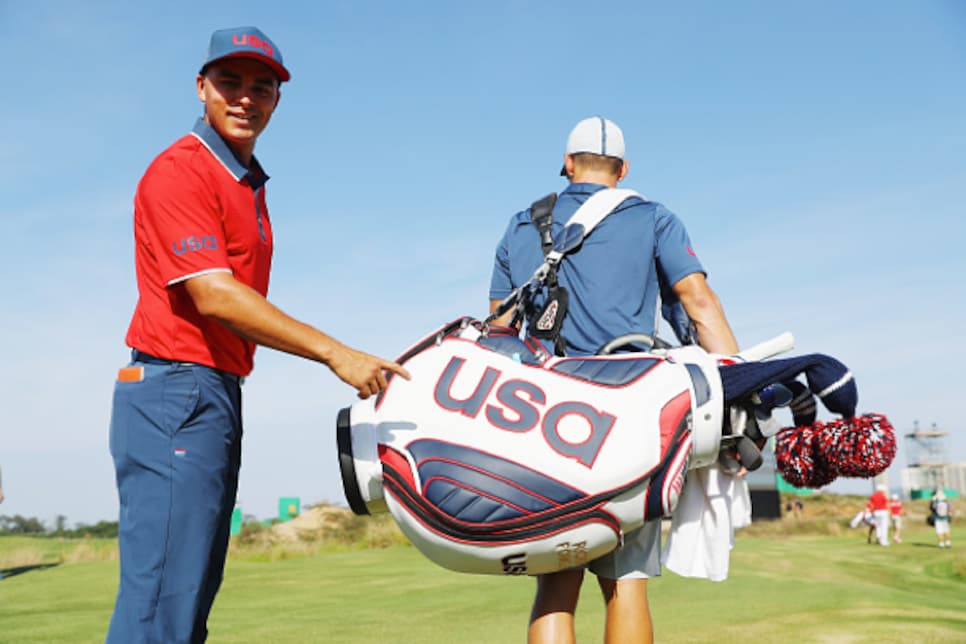 And Fowler has documented it all with snaps/photos of him with many Olympic athletes, including THE Olympic athlete, Michael Phelps. Pretty cool. Even cooler? He arranged for his caddie, Joe Skovron, to walk with him in Team USA garb for the opening ceremony. Somewhere Michael Greller sighed.
Rickie Fowler's Olympic haircut: While we commend Rickie for getting to Rio early, we're not sure what he was going for with his new hairdo.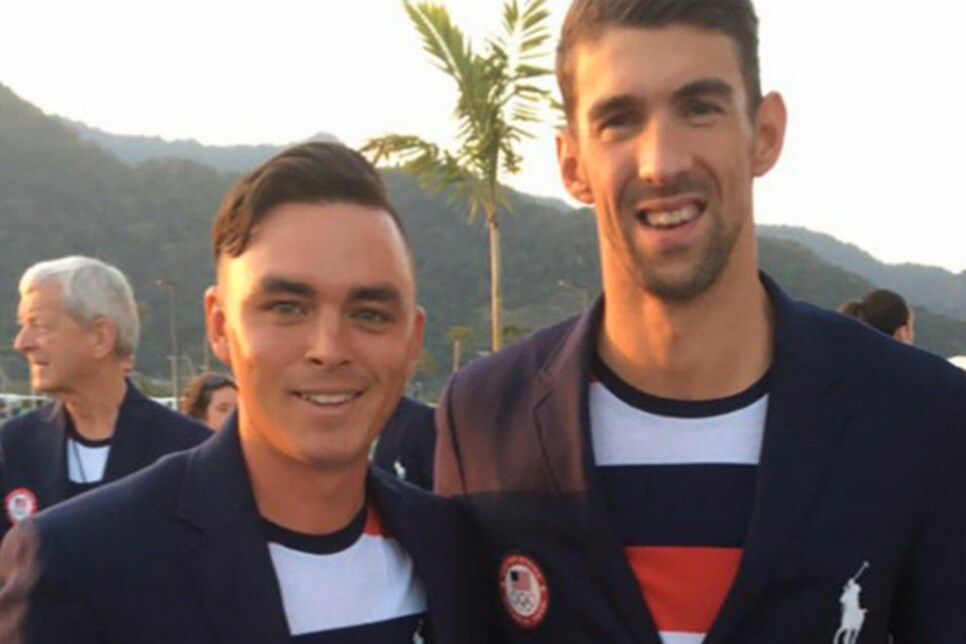 This had to be because of a bet. . . right? We hope?
Nike Golf: Sad news from the golf equipment industry as the apparel giant announced it's exiting the golf clubs/balls business. I've never owned a Nike golf club, a telling sign considering my eagerness to wear anything with a Swoosh on it. However, I do remember the golf balls that used to have "TW" and "DD" (David Duval!) on them. Those were awesome.
Furyk detractors: I've been hearing a lot of, "Yeah, Furyk shot 58, but it was only on a par 70." Stop it. Look, was it the greatest round of golf ever? Of course not. It's probably not even as good as Furyk's previous 59. But a 58 is a 58. So show some respect to Mr. 58!
For the first time in 112 years, golf returns to the Olympics with the men's competition at Gil Hanse's new Olympic Course. And there's also the John Deere Classic and U.S. Senior Open – both of which have arguably stronger fields than the crew assembled in Rio.
Random tournament fact: After this week, Canadian George Lyon will no longer be the answer to the trivia question "Who is the last golfer to win a gold medal?"
RANDOM PROP BETS OF THE WEEK
-- Someone will shoot a 58 at the Olympics: 1 MILLION-to-1 odds
-- Steve Stricker will shoot a 58 at the John Deere: 10-to-1 odds
-- Rickie Fowler is going to have a lot of fun in the Olympic Village: LOCK
Emiliano Grillo was panicking over American Airlines losing his clubs . . . until he got them!
Good luck in Rio, Emiliano. And cue the music:
"You're never thinking, 'OK, if this goes in, I'm going to throw my hat. . . . But I felt like the Incredible Hulk when it went in. I could have ripped my shirt off." – Rusell "Beast" Knox. Save that reaction for the Ryder Cup, Russell.
THIS WEEK IN DUSTIN JOHNSON-PAULINA GRETZKY PUBLIC DISPLAYS OF AFFECTION (AND PROTECTION!)
Dustin Johnson reminded everyone that he was NOT in Rio with this photo:
That caused some critics of his decision to come out again. And that caused Paulina to go OFF on those critics with this NSFW rant: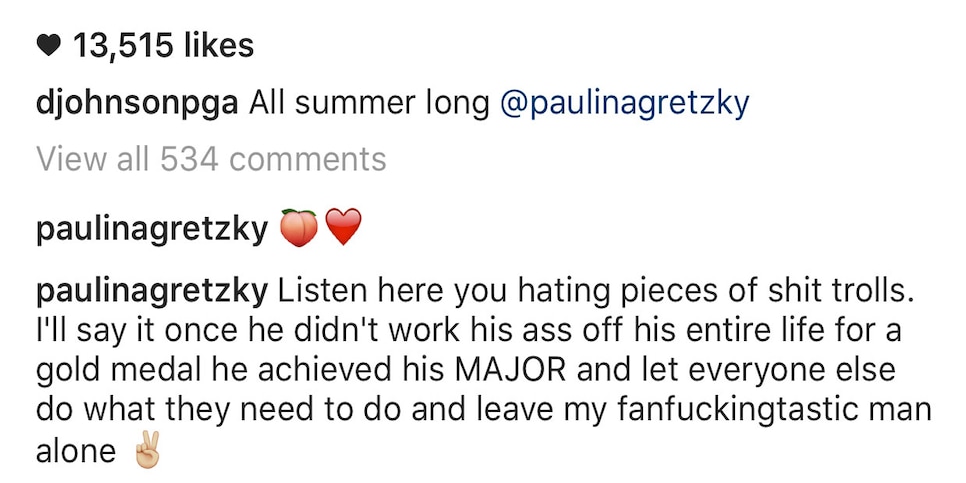 Good for you, Paulina. And don't worry, she didn't let it spoil her good time. Paulina also posted this:
If synchronized boat dancing is ever added as an Olympic sport, I know who my money's on.
THIS WEEK IN GOLFERS IN BIKINIS
Paula Creamer hit the big 3-oh. Yeah, don't you feel old. And she went all out with a Vegas birthday bash.
THIS WEEK IN GOLFERS IN BIKINIS PLAYING GOLF
Using the #SB2K16 crew as inspiration, the gang at Women With Drive had quite the tropical trip of their own.
Jim Furyk was announced the recipient of the Payne Stewart Award. And no, it had nothing to do with him shooting 58 two days before. . . . President Barack Obama played his 300th round of golf while in office and finally revealed his handicap is a 13. Sounds believable. . . . Meanwhile, I played Trump Ferry Point and noticed this sign on the par-3 12th: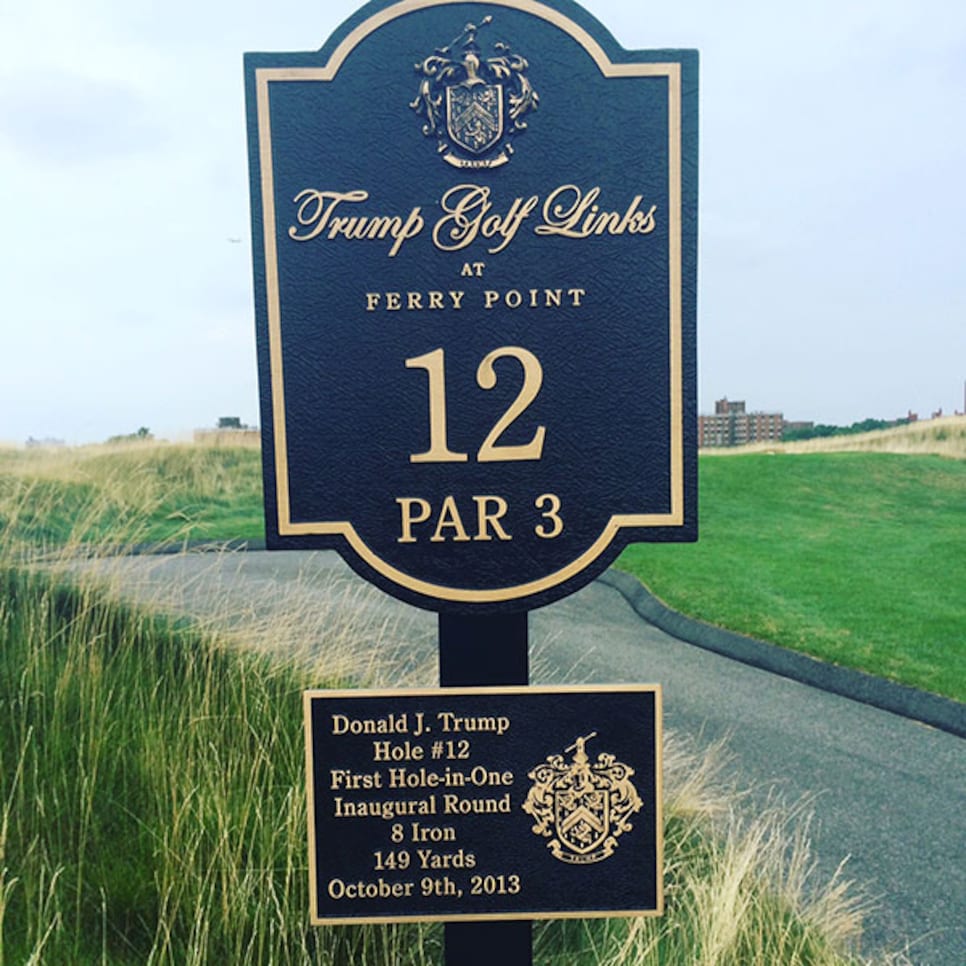 For some reason, that's not quite as believable. . . And finally, the most expensive "home" for sale in the U.S. boasts 33 bedrooms, 47 bathrooms, and has a price tag of $195 million. More importantly, it has a range with ocean views, a basement practice area, and a mini-golf course with a mini train that runs through it!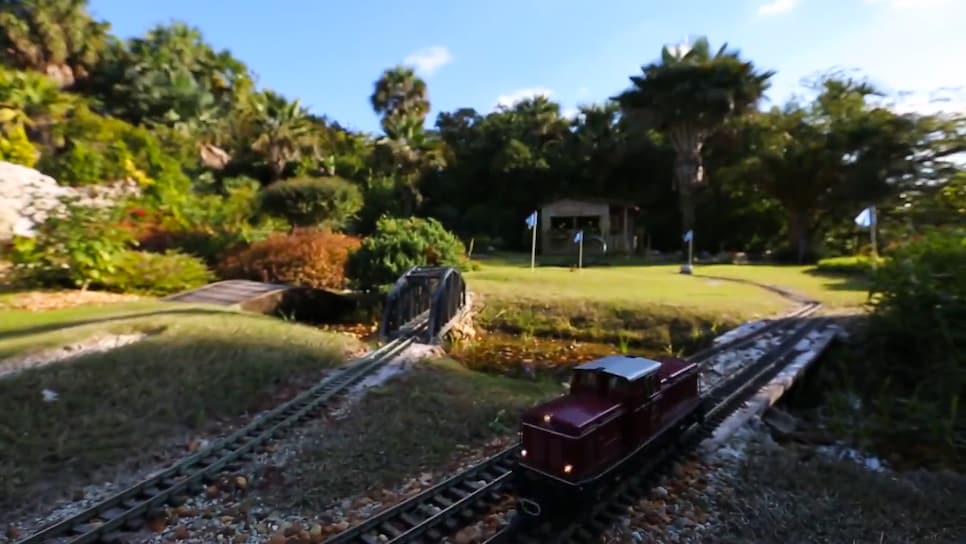 Suddenly, $195 million sounds like a bargain. . .
RANDOM QUESTIONS TO PONDER
Who builds a house with 47 bathrooms?
How many of those bathrooms have never been used?
Was Rickie Fowler's barber cutting under the influence?