The Loop
Jim Furyk, not Kevin Na, 'probably the slowest player'
Kevin Na has become golf's poster boy for slow play, but is he being unfairly targeted? Is he even the slowest player on the PGA Tour?
Brandel Chamblee and Arron Oberholser engaged in an interesting conversation on Golf Channel's Golf Central Pregame Saturday morning and were in agreement on their answers.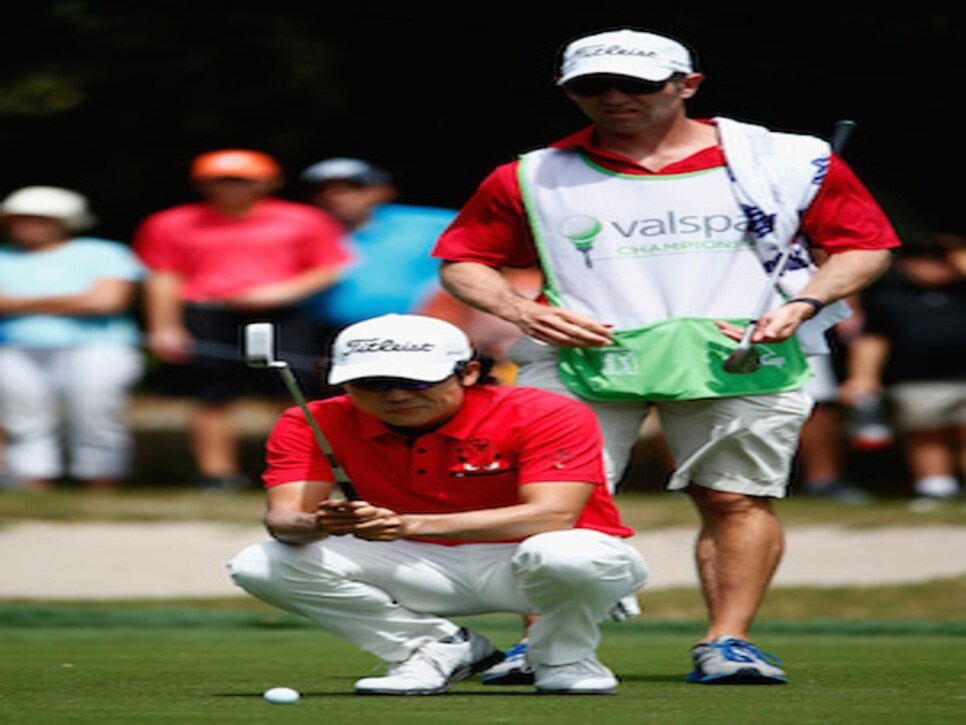 Yes to the first question, no to the second.
Oberholser did not say who he thinks is the slowest player, only that Na "is not the slowest player out here...He is unfairly scrutinized for his slow play."
Chamblee, meanwhile, said that that honor of slowest player probably goes to Jim Furyk.
"Jack Nicklaus was slow...Bernhard Langer was probably the slowest player in history," Chamblee said, "and Jim Furyk is probably the slowest player on this PGA Tour. None of them were criticized or blighted by the stigma of slow play to the extent that Kevin Na is being subjected to."
One reason, Chamblee said, is that television viewers get to see Na's pre-shot incertitude.
"Jim Furyk is a slower player than Kevin Na, but Jim Furyk is consistent with his pre-shot routine. [Golf television producers] Tommy Roy and Brant Packer and Lance Barrow, they know that they don't go to him until he backs away from his putt the first time. You don't see all those deliberations that Jim Furyk is going through.
"The two instances on Saturday, 2012, the Players Championship, and last Saturday, Kevin Na was inconsistent with his pre-shot routine. They'd go to him and he'd back away, so there was no way for them to predict how long his pre-shot routine was going to take, so if you watching at home you thinking, 'gosh, he's the slowest player out here.'"
Na was being heckled by some in the crowd during the second round of the Arnold Palmer Invitational on Friday.