The Loop
Jim Furyk headlines names on the FedEx Cup bubble heading into Deutsche Bank Championship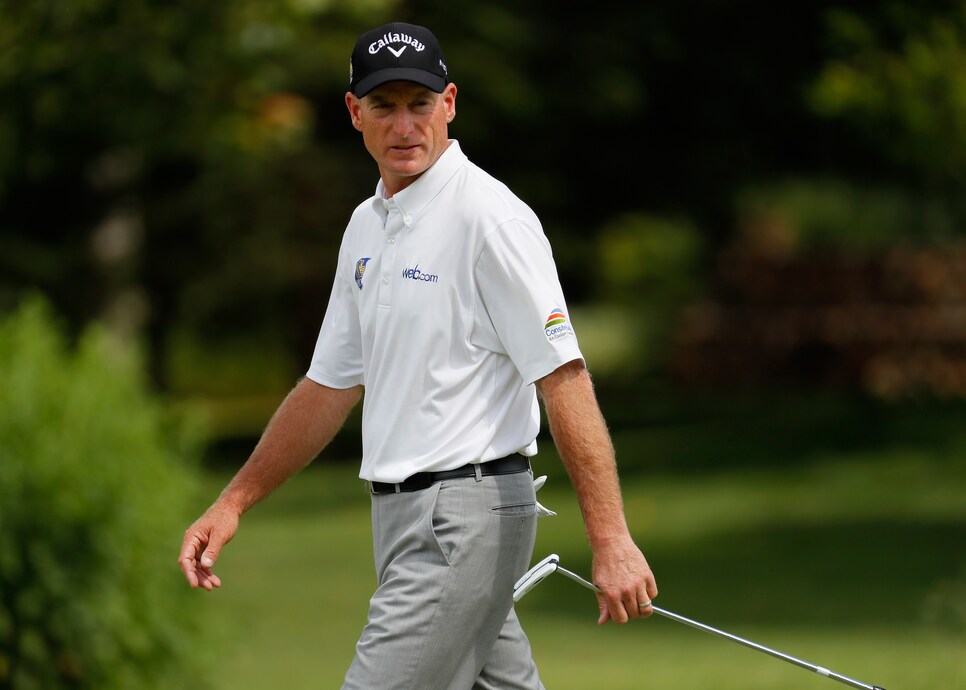 As the Ryder Cup nears, Jim Furyk finds himself in the running for a captain's pick. Before that campaign becomes viable, the 46-year-old needs to make it past the FedEx Cup's second weekend.
Furyk -- who's made nine Ryder Cup appearances and has the 2010 FedEx Cup on his trophy mantle -- notably shot the PGA Tour's first 58 at the Travelers Championship this month and finished T-2 at Oakmont earlier this summer. However, the 2003 U.S. Open champ missed the first part of the season due to a wrist injury, and aside from his strong showings in Connecticut and Pennsylvania, hasn't been close to contending. Which is how Furyk finds himself 84th in FedEx Cup standings heading into TPC Boston, in desperate need of a good performance to move on to Crooked Stick.
But Furyk is far from the only notable player living on the edge. Here are seven other prominent names on the FedEx Cup bubble heading into the Deutsche Bank Championship.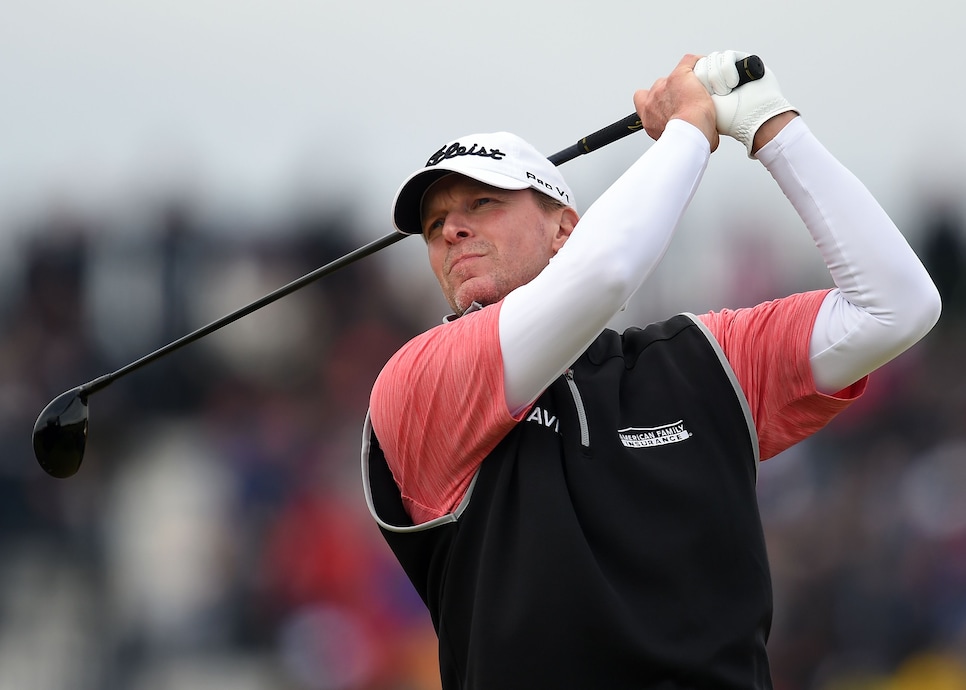 Like Furyk, Stricker is a candidate for the requisite veteran's spot on the Ryder Cup team, albeit a long shot. But for one just months away from Senior Tour status, Stricker has cobbled together an impressive season, highlighted by a runner-up showing in Memphis and a fourth-place finish at Royal Troon. He's played in just 14 tournaments, which partly explains his 97th position heading into this week. Unless he posts a top 15, he's likely done for the season, and that includes Hazeltine aspirations (although he'll at least be there as an assistant captain).
Speaking of old guys still getting it done, how about the harvest from the 53-year-old Singh? Dude has made the cut in two-thirds of his outings, which included a silver medal at Congressional in June. Similar to Stricker, that Singh is even in this conversation is accomplishment in itself.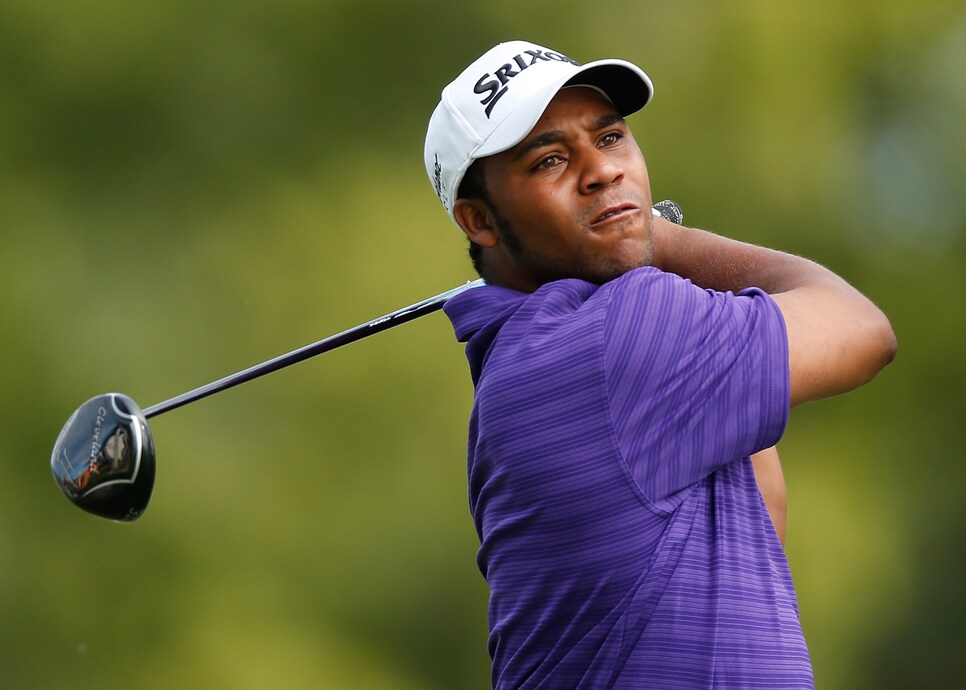 One of the feel-good stories of the season, Varner has hit a rough patch since finishing seventh at the Quicken Loans National, going T-66/MC/MC/MC/T-60 in his last five events. He is one of the better drivers of the ball, as evidenced in ranking 19th in strokes gained/off-the-tee, an attribute that makes him a challenger at any venue. Standing No. 87 when he tees off on Friday, Varner needs a few good rounds in Boston to make the trip to Indianapolis.
Following a breakout campaign in 2015 -- accentuated by his first PGA Tour win, an invite to the Presidents Cup and finishing ninth in the FedEx Cup -- Lee has stumbled this year. Through 27 events, he's made just two top-10s; for context, he recorded eight last season. Lee's iron play and short game are the culprits for this precipitous drop in play. After coming in fourth in strokes gained/approach-the-green and eighth in overall putting average last summer, those rankings have plummeted to No. 53 and No. 90 in their respective categories. Given two consecutive missed cuts and uneven Olympic display, don't expect a turnaround this week.
Kirk is on the border at No. 75, and enters the field with hope, winning the Deutsche Bank Championship in 2014. Conversely, Kirk's game is a bit of a mess. He's missed the weekend in six of his last 11 tournaments, and his putting has totally betrayed him. When he had that stellar 2014 season, he ranked 22nd in strokes gained/putting; this year he's 103rd. It's imperative at TPC Boston to have a hot short game, and the data shows that's not a label we can place on Kirk at the moment.
If this post was a power ranking, a green arrow would be affixed to Webb's name. Though he hasn't lit the world on fire, Simpson has been consistent, making the cut in eight of his last nine events. Moreover, his approach game has been on point (sixth in strokes gained/approach-the-green), an asset that will come in handy this week as TPC Boston calls for second-shot accuracy. At No. 74, Simpson won't need much to extend his stay in the playoffs.
This is somewhat a head-scratcher. Two months ago, Knost seemed like a lock for East Lake thanks to three top-four finishes (Players Championship, AT&T Byron Nelson, Barracuda Championship) in five tournaments. Alas, Knost is slumping, missing four of the past five weekends, with his lone cut at the PGA Championship paying few dividends (T-70). Luckily for Knost, he can roll it with the best of them (24th in strokes gained/putting). But if the flatstick betrays him, Knost -- at 65th in FedEx Cup standings -- could be on the outside looking in.