Approach Shots
Want Lower Scores? Hit More Greens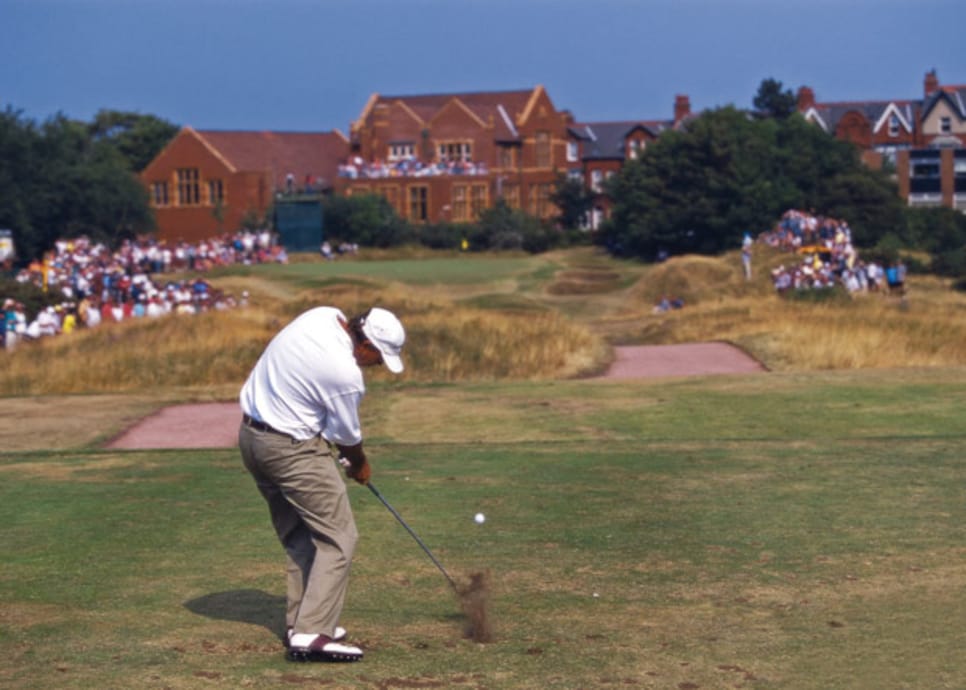 Are you giving up ball control for the sake of more distance? If so, that's a big mistake. From 2000 to 2010, the PGA Tour leader in driving distance averaged 100th on the money list. But the leader in greens in regulation (GIR) averaged 37th. By the way, the leader in putts per GIR averaged 66th and the leader in scrambling averaged 60th.
From 1995-'96, Tom Lehman (above) led the PGA Tour in GIR. It's no coincidence that he won the '96 British Open and Tour Championship and more money than any other player over those two years. In 2011 he was No. 1 in GIR on the Champions Tour, and sure enough, he won the money title.
Golf Digest Professional Advisor and statistician Lou Riccio points out that for average golfers GIR is overwhelmingly the strongest indicator of scoring. He says that if you really want to lower your scores, find a way to increase your GIR percentage.
So how do you hit more greens? Play to the center, not at sucker pins tucked behind bunkers or water. Learn your true distances with your approach clubs. (Hitting the ball pin-high will give you more birdie putts.) And start hitting more fairways. It's much easier to hit shots that hold greens when you're playing from good lies.
Here's a drill to help you find more fairways. I give it to all my junior students, including Beau Hossler, who contended in the U.S. Open in June. Tee up six balls, and with a driver hit the first ball at 50 percent clubhead speed. Hit the next one at 60 percent, the next at 70 and so forth until you hit the last at 100 percent. Do this several times. Which effort level produces your most consistent shots? For many, it's 80 or 90 percent. Sam Snead told me for him it was 80, and that's what he usually played with.
This drill teaches you to swing in rhythm with your best tempo. Try it, and I'll bet your GIR percentage will increase dramatically.
Jim Flick, a longtime Golf Digest Teaching Professional and PGA Golf Professional Hall of Famer, worked with hundreds of amateurs and tour players including Jack Nicklaus.