News
Jim (Bones) Mackay to caddie again (temporarily) on the PGA Tour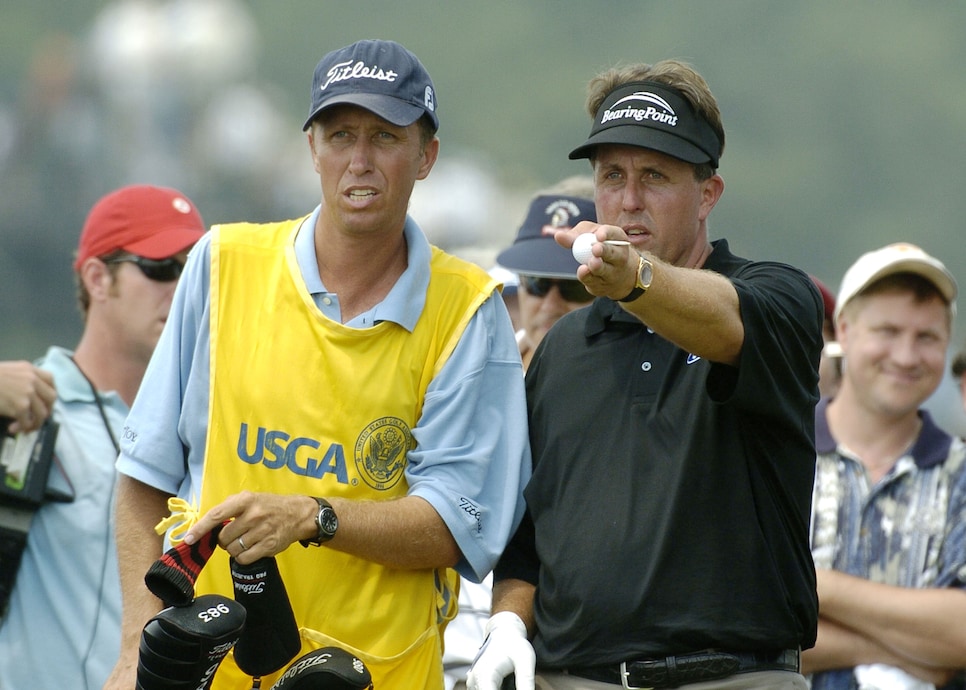 Jim (Bones) Mackay worked for Phil Mickelson for more than 25 years before mutally parting ways in 2017 and becoming an on-course TV commentator.
A. Messerschmidt/Getty Images
Matthew Fitzpatrick didn't recognize the number sending him the text message.
"The message said it was Bones, and he heard through the grapevine that I was in the market for a fill-in caddie," Fitzpatrick said. "I told him I was honored that he was even reaching out."
Needless to say, the answer was yes.
Jim (Bones) Mackay, an on-course analyst for NBC/Golf Channel who spent more than 25 years on Phil Mickelson's bag before mutually parting ways in 2017, will work as a fill-in caddie for Fitzpatrick in next week's Workday Charity Open and a week later at the Memorial Tournament, both event taking place at Muirfield Village outside of Columbus, Ohio.
Fitzpatrick waited out most of the COVID-19 lockdown back in his hometown of Sheffield, England. When he flew back to the U.S. in late May and quarantined for two weeks in Florida before returning to the tour, his full-time loop, Billy Foster—a deeply respected caddie himself, who spent years on the bags of Seve Ballesteros and Lee Westwood—opted to remain with his family in England rather than risking infection and waiting out the mandatory quarantine in the U.S.
Fitzpatrick first met Mackay when he played in Mickelson's group as an amateur in the 2014 U.S. Open, and the two kept in loose touch because Mickelson and Fitzpatrick are both sponsored by Workday. Since parting ways with Mickelson and taking the TV gig, Mackay has worked as a fill-in caddie before. He was on the bag for Justin Thomas for a spot start at the 2018 Sony Open.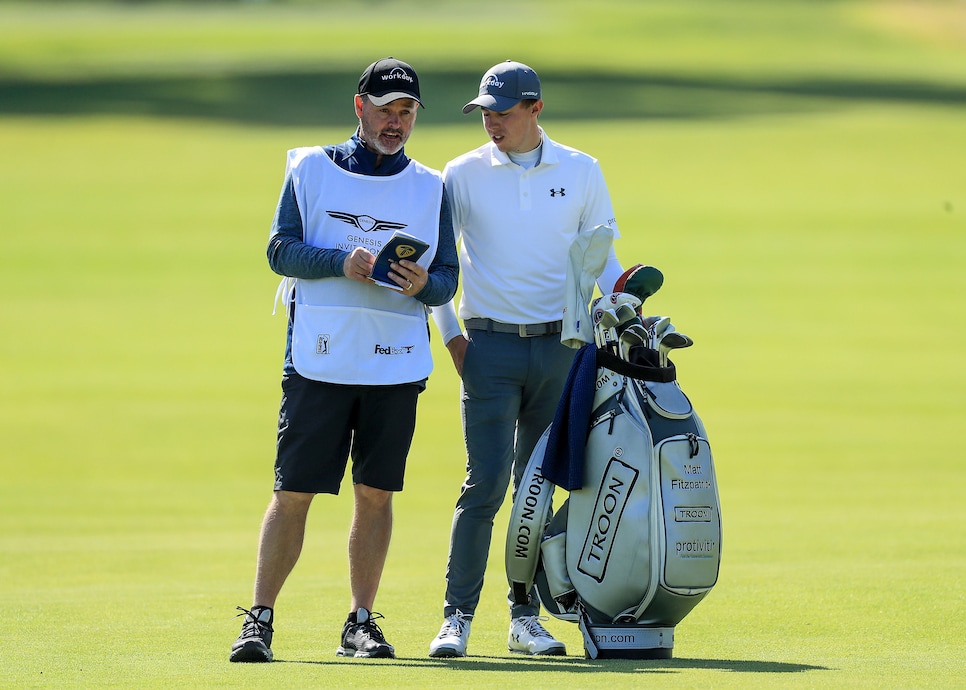 Matthew Fitzpatrick's regular caddie, Billy Foster, is expected to return on the bag at the WGC-FedEx St. Jude Invitational later this month.
David Cannon
During the first three tournaments of the PGA Tour restart, Fitzpatrick used a different fill-in, Cayce Kerr, finishing T-32 at the Charles Schwab Challenge, a T-14 at the RBC Heritage and missing the cut at the Travelers Championship, which broke his streak of 20 straight made cuts on the PGA Tour. The plan is for Foster to return to Fitzpatrick's bag at the WGC-FedEx St. Jude Invitational later this month, while Mackay will return to his day job as a TV reporter.
Fitzpatrick, a 25-year-old Englishman, is currently ranked No. 26 in the world. A five-time winner on the European Tour and member of the 2016 European Ryder Cup team, he is playing his first full season as a PGA Tour member.