PGA Tour
Jim 'Bones' Mackay is coming back as a full-time caddie for Justin Thomas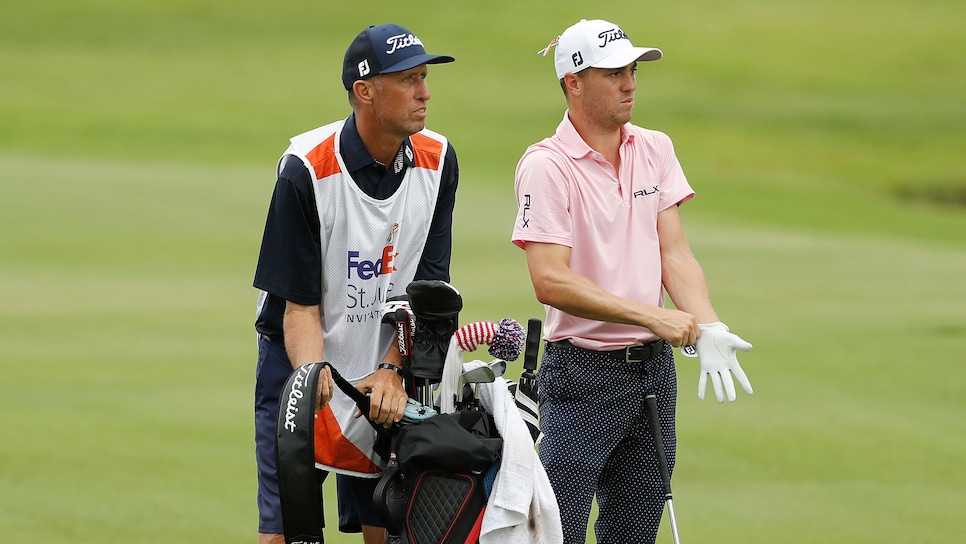 Jim 'Bones' Mackay filled in as Justin Thomas' caddie in the late summer of 2020. Now, he'll be working for Thomas full time.
Michael Reaves
Jim 'Bones' Mackay will return to caddieing full-time for Justin Thomas, a representative from Thomas' management agency confirmed to Golf Digest on Thursday.
"It came out of left field very recently. I have just tremendous respect for [Thomas] as a person and a player," Mackay told Golf Channel. "It was an incredible phone call to get, and I said yes."
Mackay has spent the last four years as an on-course analyst for Golf Channel/NBC after spending 20-plus years caddieing for Phil Mickelson. Mackey has caddied sparingly since then for a number of different players including Thomas, who won the 2020 WGC-FedEx St. Jude Invitational with Mackay on the bag.
Thomas has had Jimmie Johnson as his full-time caddie since turning professional in 2013, and Johnson worked for him at last week's Ryder Cup.
Thomas, 28, is a 14-time PGA Tour winner and the reigning Players champion.
JT shared the below statement on social media Thursday evening: