Instruction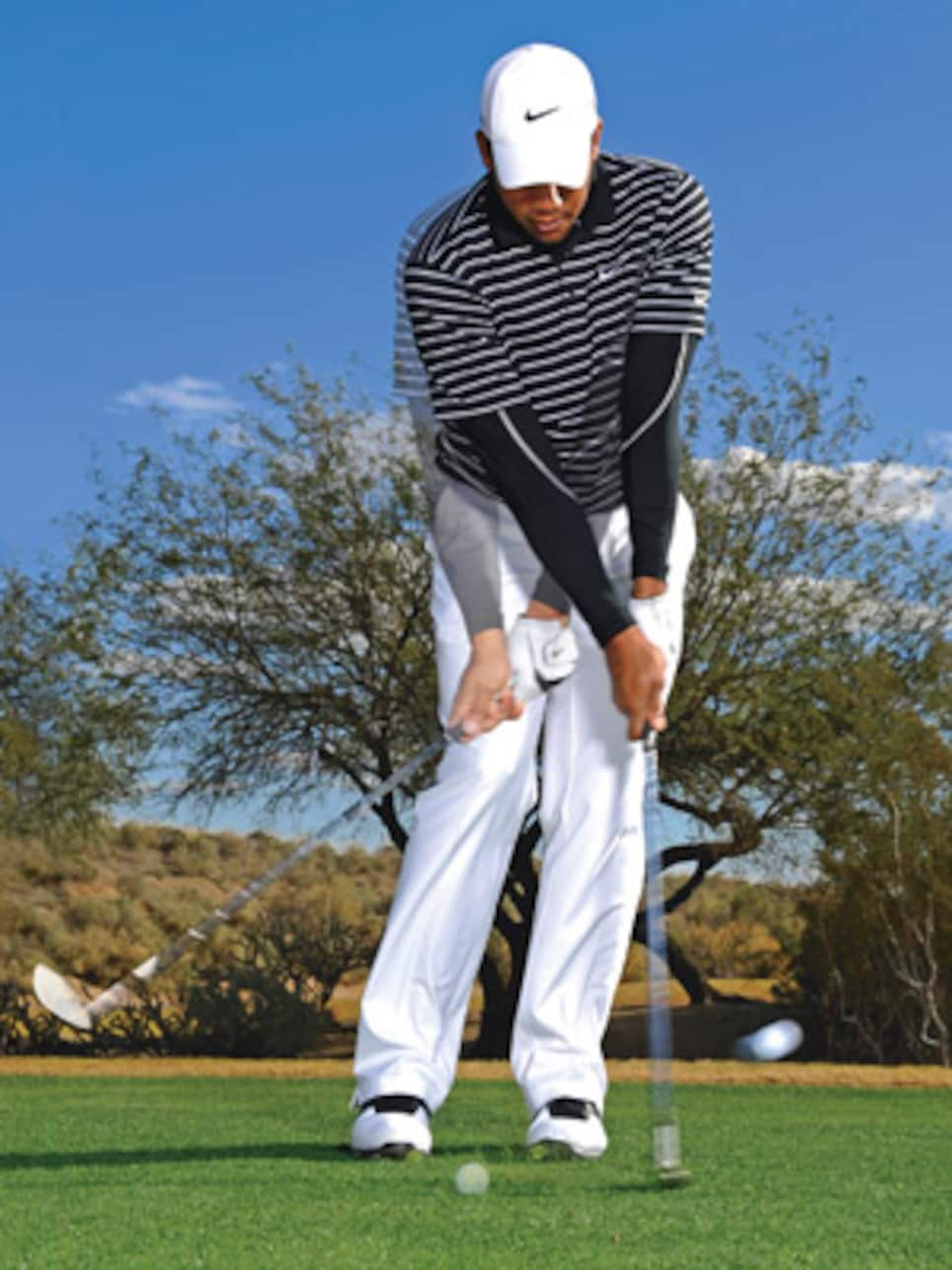 Assuming your aim is good, the big thing in chipping is controlling how far the ball rolls. I try to keep my chip shots simple by following this process.
First, I walk the distance to the hole and look at the shot from behind it to visualize how the ball will roll out on the green. I do this while the other guys are getting ready so I don't slow down the group.
Next, I pick a club that will let me run the ball almost the entire distance -- the longer the distance, the longer the club. I want it to start rolling as soon as possible. If the situation lets me hit it low, I'll move the ball back in my stance, anywhere from center to off my right instep.
I want to feel that I'm making the same stroke every time, so the only things I change are my club and where I play the ball.
JHONATTAN VEGAS,* a PGA Tour rookie, won the Bob Hope Classic in January.*