These guys are good
Mini-tour player/Shadow Creek caddie shoots 15-under 57(!), reminds us how stupidly deep professional golf is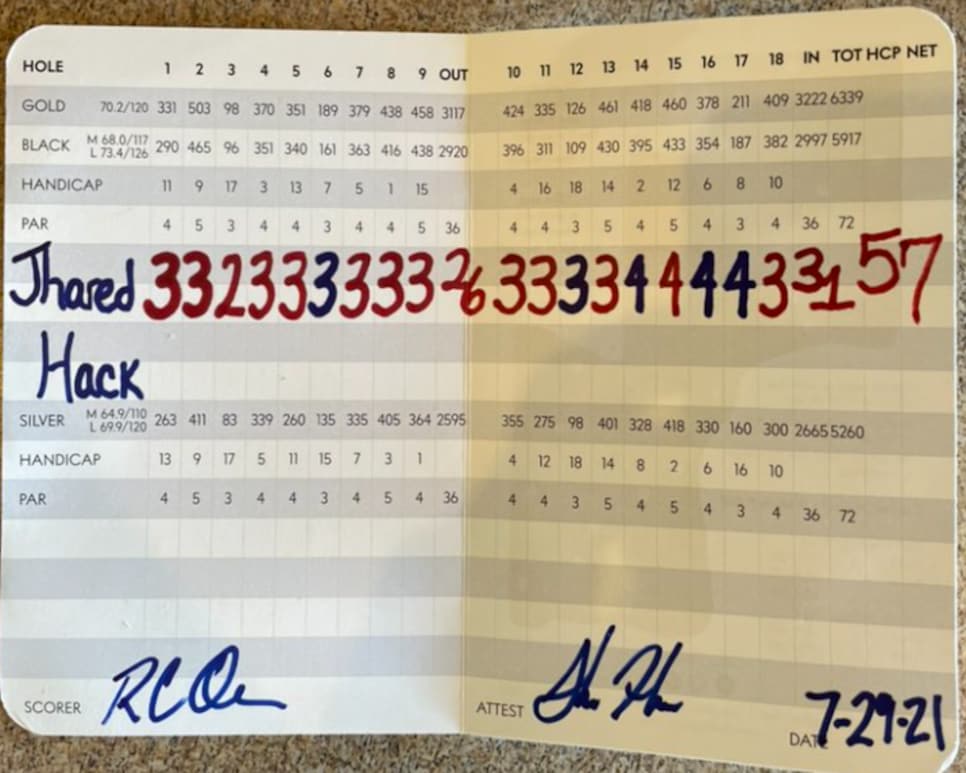 His last name gives the wrong idea. Jhared Hack went absolutely bonkers during a skins game at Las Vegas Golf Club on Thursday, making 10 birdies, three eagles and a bogey for a preposterous round of 15-under par 57.
Per the scorecard Hack posted to Twitter, the course measured just 6,339 yards and played to a par 72. It's also rated nearly two shots under par—70.2, 120—so this wasn't exactly Johnny Miller shooting 63 at Oakmont. Still, Hack was 14 under par through 13 holes on a real-life golf course. That's out-of-this-world stuff.
"It's just a muni—it's a straightforward golf course," says Hack, 31. "Greens slope back to front, they're soft. It's a course where we go out Tuesdays and Thursdays and shoot 63, 64 pretty regularly. Once a month or so somebody flirts with 59. Yesterday was just one of those days where all the 15-footers when in, instead of just half of them."
Hack didn't so much flirt with 59; he laughed in its face as he kept on taking it deeper and deeper. He made the turn in 10-under 26 and was 15 under as he stepped to the par-3 16th.
"It was probably the hardest hole out there yesterday, like 200 yards with a back-left pin. I had like a five-and-a-half footer for birdie, downhill left to right. An easy putt, the greens are slow. I hit a good, solid putt but pulled it just a bit, and it caught the high lip and rolled about two-and-a-half feet by. I marked it, did my routine and everything—I wasn't nervous at that point because I knew I was going to break 60, and I just kind of brain-farted and missed the comebacker."
For diehard fans of amateur golf, Hack's name might indeed ring a bell. Back in 2007, a 17-year-old Hack beat Rickie Fowler and Dustin Johnson in match play en route to winning the prestigious Western Amateur. He turned professional shortly thereafter and spent a few years on the Korn Ferry Tour but has not had status there since 2018. As such, he's taken up caddieing at Shadow Creek and giving short-game lessons while still playing mini-tour events and state opens. (Shadow Creek closes for seven weeks in the summer, which has freed up Hack to spend more time playing in recent weeks). The biggest check he's cashed this year came via a T-7 at the Scottsdale Open, good for $3,700. He's signed up for Q-School in the fall, with the goal of getting back to the Korn Ferry Tour and re-starting his stalling career.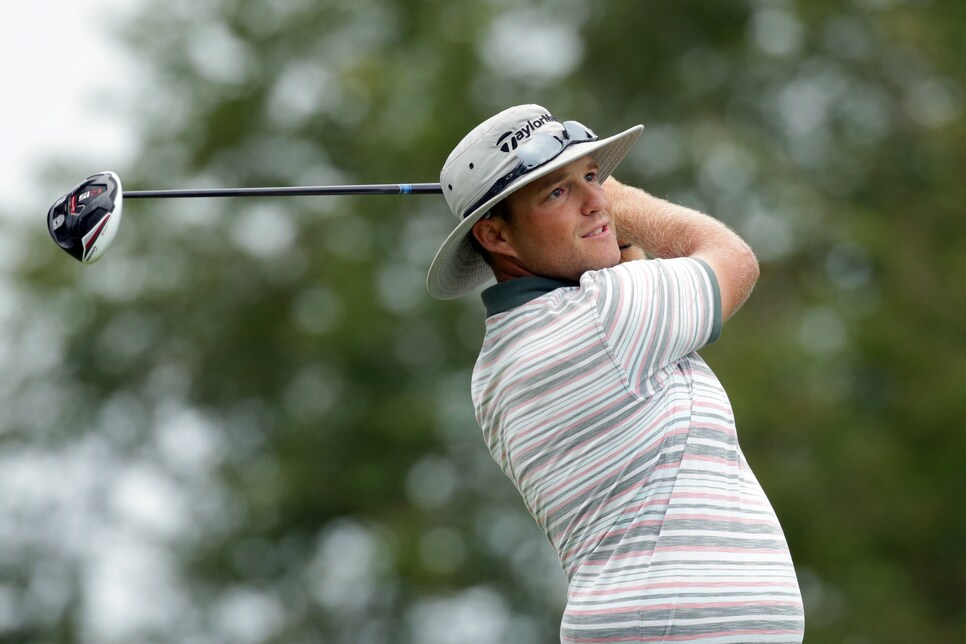 Jhared Hack played three seasons on the Korn Ferry Tour but has not held status there since 2018. (Photo by Hunter Martin/Getty Images)
Hunter Martin
On Thursday, Hack won nearly every skin and profited roughly $220. It's a reminder of just how deep professional golf is—that on a random summer Thursday in Las Vegas, a guy can shoot 57 and leave with only a couple hundred bucks to show for it.