Off-course with the Korda sisters—get to know two of the biggest talents in women's golf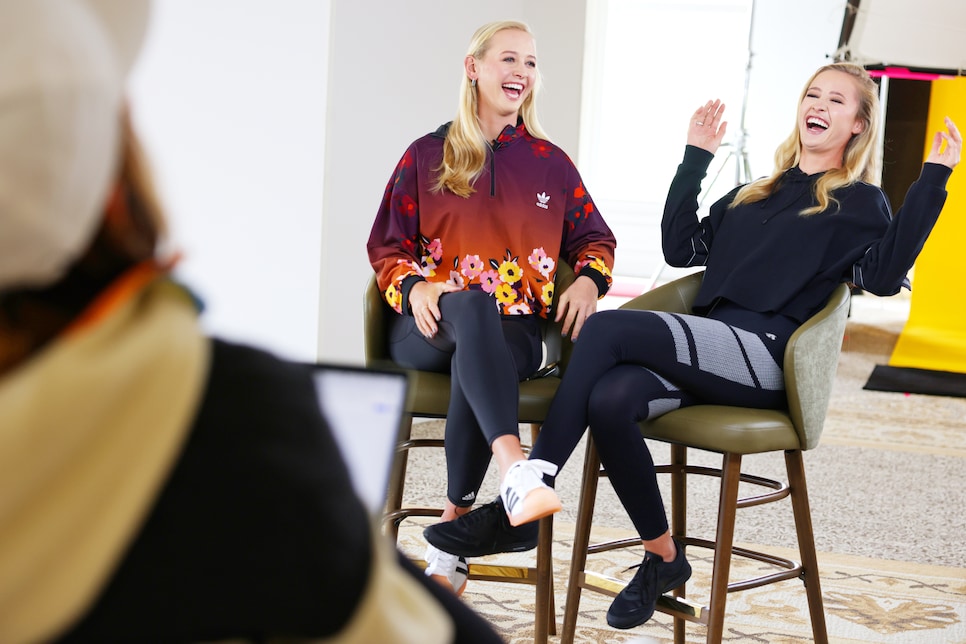 Our latest issue of Golf Digest is a very special one for many reasons. Most of all, it marks an overdue but important milestone for our brand: a female photographer (Mackenzie Stroh) teamed with a female writer (Keely Levins) to capture female subjects. We had a chance to go even deeper with our Issue 11 cover stars, Jessica and Nelly Korda, in the latest edition of "Off Course."
With eight LPGA Tour wins between the sisters, it's safe to say they work hard when they're at tournaments. But how are they spending their time away from the game?
"Hang out with my dog Charlie," says Jessica of her goldendoodle.
"I have a pair of binoculars, and I people watch!" says Nelly, who admits to her guilty pleasure while home in Sarasota, Fla.
Both sisters enjoy listening to music via Spotify and list country music singer Morgan Wallen as one of their favorite artists.
Who are they following on Instagram?
"Dog accounts," says Jessica.
Who did they admire when they were younger?
"Roger Federer," said Nelly.
Watch the full interview below.
And if you haven't seen it, check out our cover reveal—as we capture Jess' and Nelly's reactions when they first saw our cover!
And check out this hilarious video, in which the Korda sisters attempt to guess facts about each other.