News
Jessica Korda withdraws from Ricoh Women's British Open due to arm injury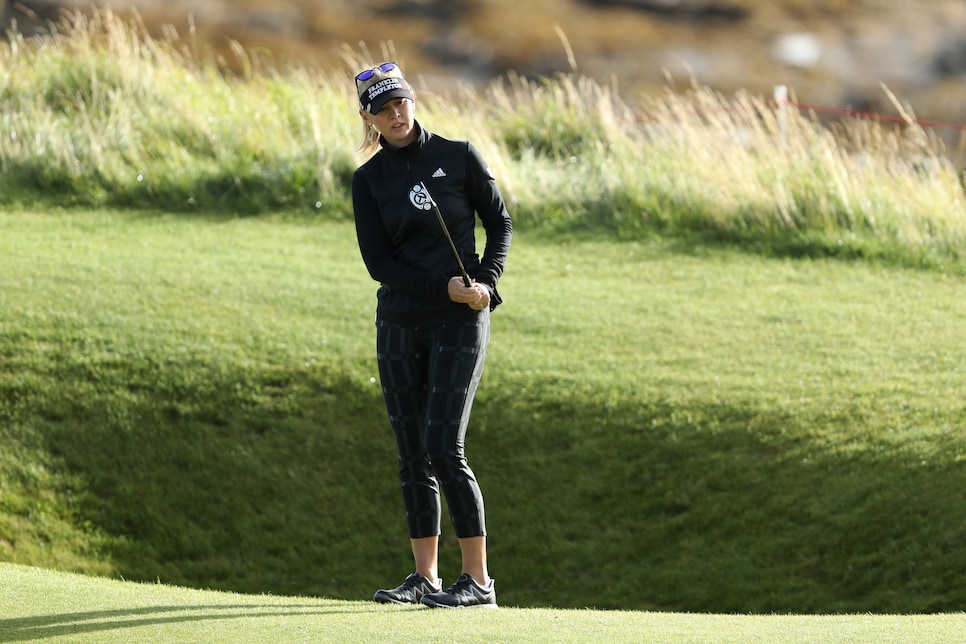 Jessica Korda took to Instagram on Thursday to announce that she has withdrawn from the Ricoh Women's British Open at Kingsbarns in Fife, Scotland, citing the re-emergence of an arm injury. For much of the season, Korda has had tape on her left forearm. Although the injury seemed manageable, Korda said she re-strained the arm at Kingsbarns.
Korda had shot a four-over 76 in the first round on Thursday, which left T-131, 12 strokes behind Day 1 leader Michelle Wie. Dropping out of any event is never an easy decision, but dropping out of a major is even harder. Add in the fact that she was removing herself from the last event used to qualify for the U.S. Solheim Cup, and the decision was that much more difficult.
Korda played in the 2013 Solheim Cup and missed making the 2015 team. The 24-year-old is currently No. 5 on the Solheim Cup points list with 323 points. Eight players make the squad, captained by Juli Inkster through the points list. For Korda to miss out on the team, it would require at least four players ranked below her to play well this week to unseat her, an unlikely scenario even with the points being worth double this week because the tournament is a major. The 12-player U.S. team will be finalized on Sunday night after the conclusion of the tournament at Kingsbarns.
Korda didn't mention anything about the upcoming Solheim Cup in her statement to withdraw from the Women's British Open. The focus was on getting rest now so she'll be healthy enough for the end of the season. With the Solheim Cup only two weeks away, the healing is going to need to be fast.