Instruction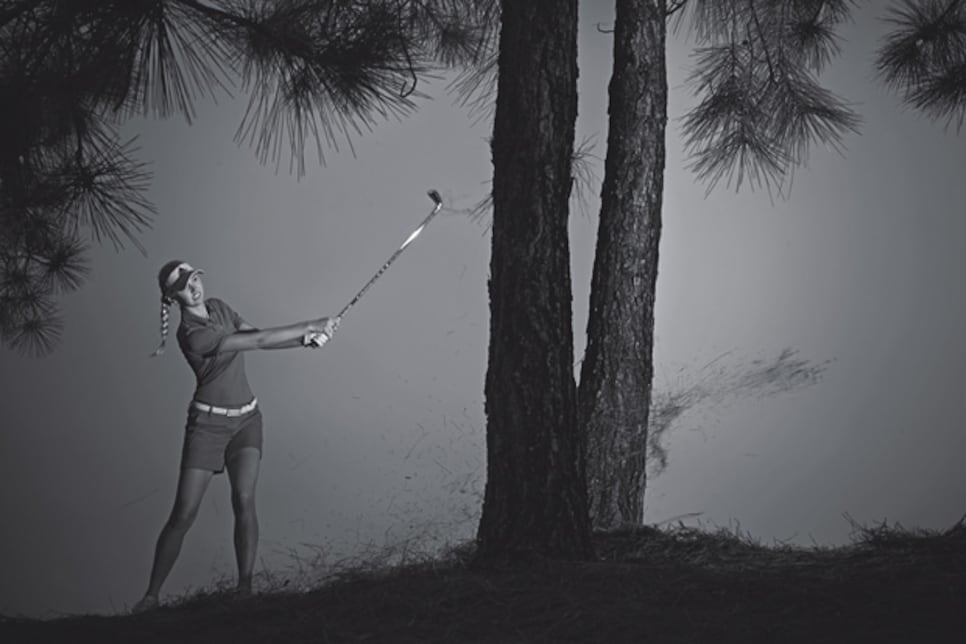 The stars of your good rounds might be long drives that split the fairway or putts that curl in from across the green, but to score well, you need a strong supporting cast, too. Even when you're playing your best, there are at least a few times you need to save par or bogey from a tough lie or pull off a specialty shot in the clutch. Those are the shots that save shots, and there are a few great ones to know. To get a player's perspective, we asked Jessica Korda(pictured), who won the LPGA Tour's season opener. For an instructor's take, we went to Golf Digest Teaching Professional Dean Reinmuth. Here's what they had to say. —Ron Kaspriske
THE PUNCH-OUT (SEE ABOVE)
KORDA: "Think of it like a slap shot in hockey: Play the ball just back of center in your stance, grip down on a middle iron, and make a swing where your hands pull the club down to the ball. Give it a firm smack, and feel like you're leaving the clubhead down in the ground."
REINMUTH: "That's good, simple advice. Also, don't swing too steeply or deloft the clubface too much at impact. You don't want to clip a branch, or fail to get the ball airborne."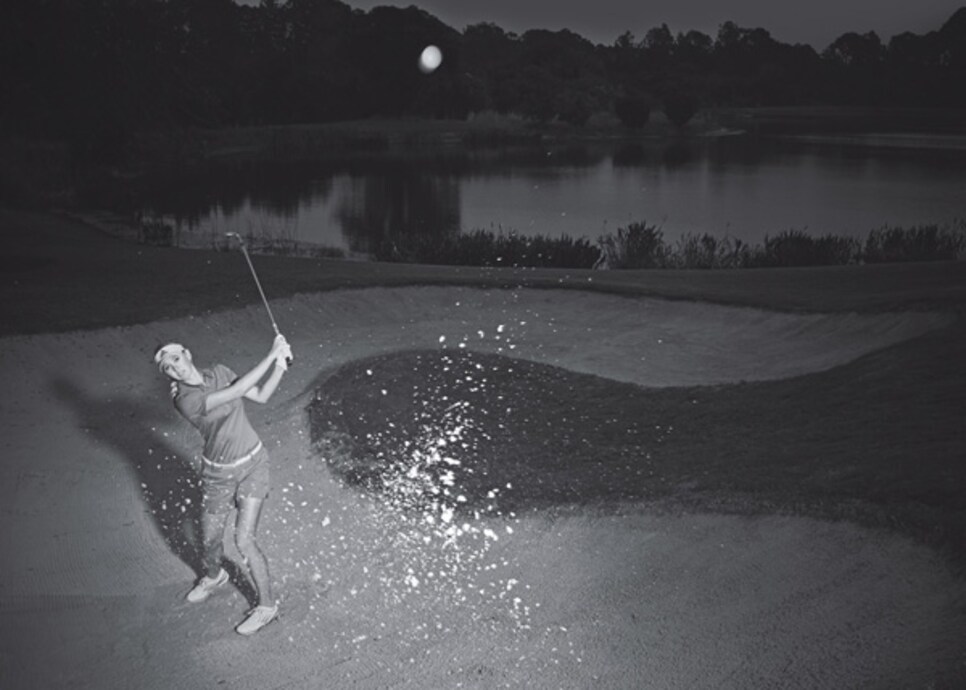 KORDA: "Play the ball forward, and set the clubface open. Remember, grip the club after you rotate the face open. Then keep your head down and swing through the sand (above). Don't stop until your hands get above your shoulders."
REINMUTH: "You've got to have some speed at impact. Splash the sand hard enough so it reaches the lip of the bunker."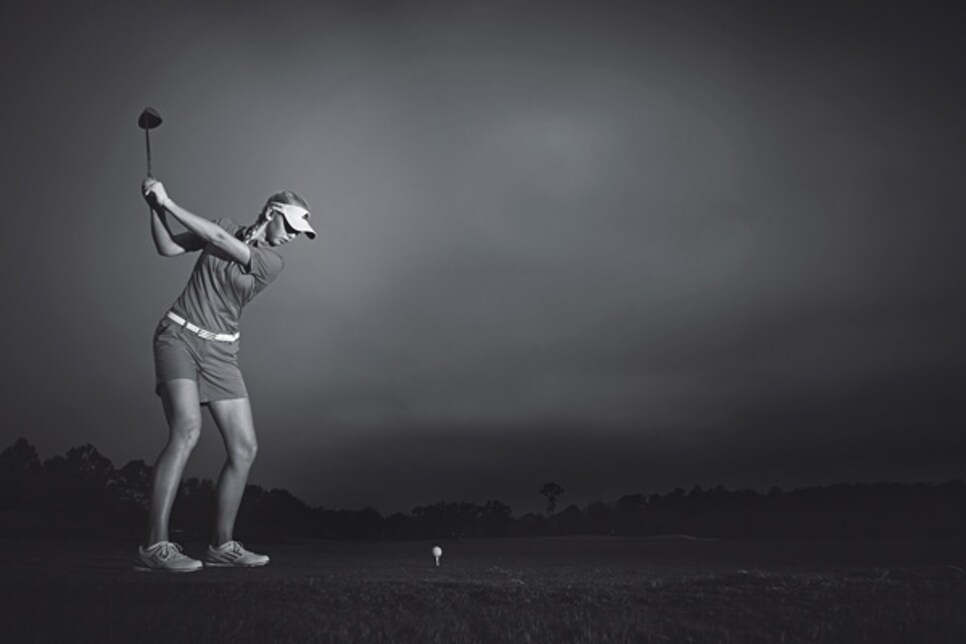 KORDA: "This is when you're just trying to get your ball in play. Grip down, and position the ball an inch farther back. There's no need for a long backswing (above), and make sure you lead with your hands going through. Feel as if they're still accelerating past impact."
REINMUTH: "Very good thought there: Focus on getting to a great finish, not on hitting the ball."
KORDA: "Getting a 50-footer close is all about speed, not line. Resist the urge to grip tighter and hit the ball harder. You don't have to be aggressive, just swing a little longer. Here's a great image: Feel like you're hitting a putt that 'sneaks up' on the hole."
REINMUTH: "Don't worry about rolling it past; amateurs usually come up short. Try to make the length and pace of your stroke the same back and through."