News
Funny Girl: Jessica Korda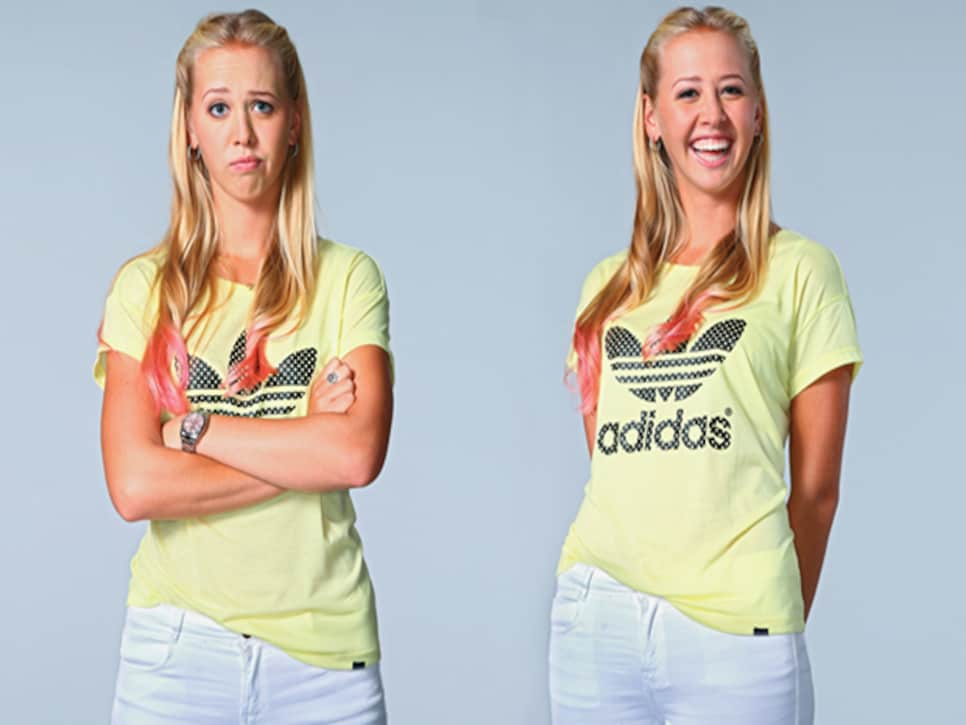 I'm goofy a lot of times. I didn't know how the tour would handle my personality, but now everyone is used to it.
I love them. And if I can make the situation more awkward—rulings on the course, girl issues—I'm so right there.
Yep, I said a ball was ovulating—not oscillating—on the green at the British. I was exhausted. I'm lucky I didn't say worse. Hashtag blonde.
ON WINNING TWICE THIS YEAR
It's not like the PGA Tour, where you win once or twice in a year and you're set. Out here, in terms of money and rankings, you have to be consistent week in and week out. I need to be more consistent.
I was 15 years old, and I finished in the top 20. I knew then I could play on tour. It was such a great experience for me. I thought every week was going to be like a U.S. Open week.
To this day, people come up and say to me, "Your dad is Petr Korda. I'm such a big fan. He was a great tennis player." I'm like, "Great, but, uh, are you my fan, too?"
A bunch of us—me, Michelle Wie, Lexi Thompson, Sandra Gal, Brittany Lincicome—we're all 5-10 or taller. During pro-am parties, we all like to show up in super high heels. We just tower over everyone. I have this pic of me resting my head on top of Webbie's [Karrie Webb].
I love the Czech Republic. My family is there. And if you think Americans love beer, go visit there. They drink beer like it's water.
I hate the photo they took of me for the LPGA Tour. It's just awful. Can I give them one of these?