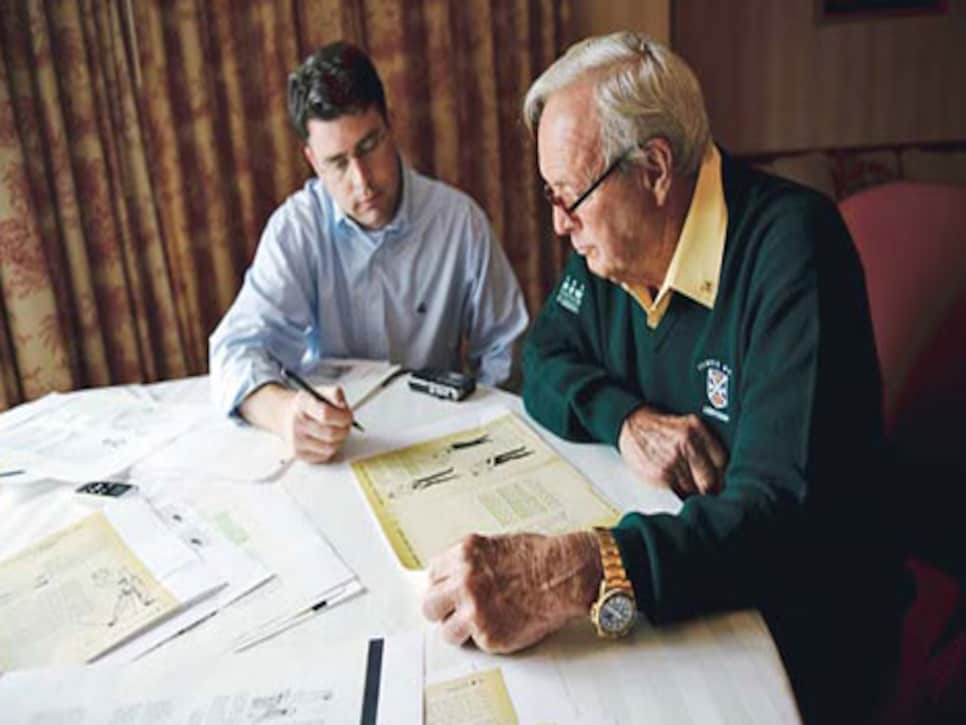 Peter Morrice interviews Arnold Palmer about his favorite all-time tips.
Pro golfers are better at being nice guys than, say, baseball players or governors, so the standard is pretty high when someone asks, "Who's your favorite golfer?" A college kid caddieing for me last weekend in Vermont popped the question. Without hesitation, I replied, "Arnold Palmer." The caddie nodded, knowingly. On the eve of his 80th birthday, Arnie still spans the generations.
If you want to join his party, check out the digital memory book the United States Golf Association is compiling of birthday wishes and anecdotes from golfers all over (see "Birthday Greetings" or usgamuseum.com/arnoldpalmer). Here's the one I just added: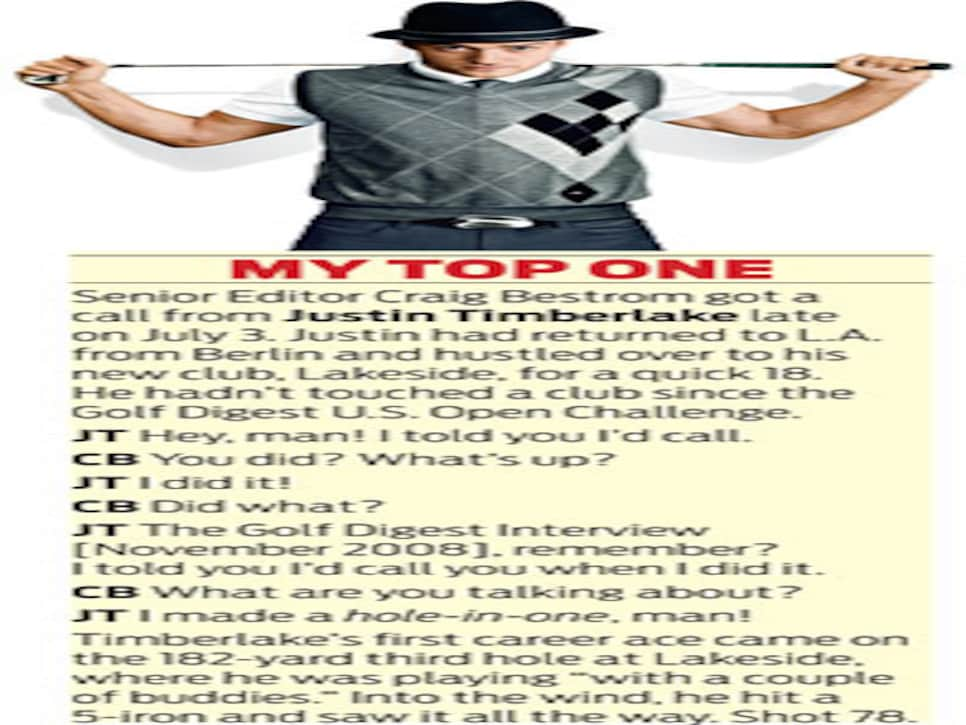 I played golf with Arnie a couple of summers ago at Latrobe Country Club. The third hole runs along Arnold Palmer Drive -- is there a better name ever for a public road? As we walked onto the third tee, some guy driving down the road sees Arnold and brings his car to a stop. He jumps out and runs onto the course with his hand extended. "Mr. Palmer," he says, "you've been my hero forever. I grew up here in Pittsburgh, and all I ever wanted to do was shake your hand. Would you do me that honor?" Of course, Palmer shook his hand, introduced him to everybody, put his arm around his shoulder and talked to him like they were old war buddies. As the guy gets ready to leave, Arnie says, "Hey, Joe. You don't happen to have a camera, do you?" Joe says his cell phone takes pictures. So Palmer tells him to "run, get it." Joe comes back and hands me the cell phone to capture this moment. Arnie has been creating these moments his whole life -- not just now, but when he was in his prime. Common acts of human decency, so rare among the greats, always come naturally to him.
Senior Editor Peter Morrice worked with Palmer to winnow the tips he's written over the years to his "20 All-Time Best". "A few times I prompted him to tell a certain well-worn story about his father teaching him as a kid," said Morrice. "I'm sure he's repeated those stories a thousand times, but with each one he smiled and started in like he was relating it for the first time. Everybody gets a first telling with Arnold."
The very ordinariness of Palmer is what makes him so special, so appealing. Contributing Editor Tom Callahan researched our profile of "Palmer in His Prime" with trips to Latrobe and Palmer's Bay Hill Club in Orlando. "At Bay Hill the Monday night after Tiger won," Callahan e-mailed me, "I was having dinner with Doc Giffin and Bev Norwood [longtime Palmer associates] in the clubhouse. It was dusk. We looked out the window, and there was Arnold standing on the other side of the fairway holding his big, yellow Lab, Mulligan, on a leash. It wasn't a dramatic scene. It was the opposite of that. Just a picture of twilight with Arnold in the frame. It started us telling our stories about him. Some of mine are in the piece."