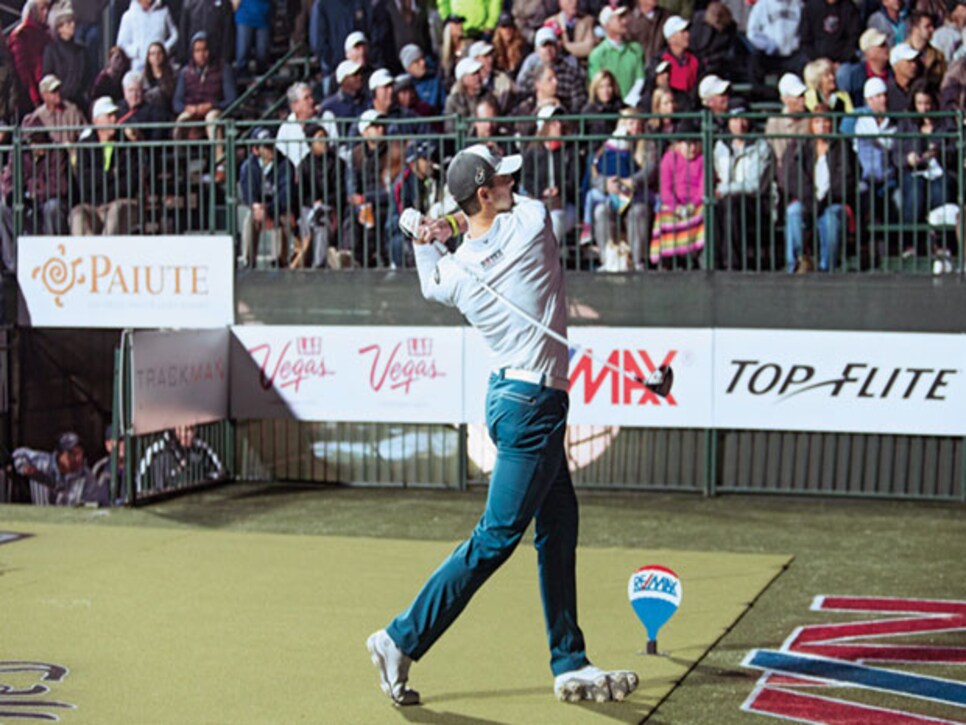 You can get 23 more yards with a launch-monitor fitting that helped long-drive champ Jeff Flagg.
Decades before the Golf Digest Hot List got started, the magazine's founder, Bill Davis, played with a set of 14 clubs from 14 different manufacturers so he wouldn't offend any advertiser. He had a Toney Penna driver (Penna was the legendary tour rep and designer for MacGregor who eventually founded his own company), a Walter Hagen 3-wood, a Northwestern 1-iron, a Golden Ram 2-iron, on through a Ben Hogan Sure-Out sand wedge and a Spalding Cash-In putter.
These companies no longer exist or they've been gobbled up by one of today's giants, none of whom were in business in those days: TaylorMade, Callaway, Nike, Ping, Mizuno, Cleveland, Cobra and Titleist (just a ballmaker then). At the time, there were essentially two bags carried on tour: red for Wilson Staff, and green for MacGregor. It all goes to show that you should never take market dominance for granted. See Tiger Woods' narrowing lead in the Golf Digest 50 ranking of tour pros' on-course and off-course earnings.
gives out a lot of medals, but in the interest of helping you find the right equipment for your game it still will offend some manufacturers. And the smaller companies that it identifies might even drive innovation throughout the industry. You know, Karsten Solheim once operated from his garage in Scottsdale and created a wrench-like Ping putter that basically has been plagiarized by every Gold Medal winner in the blade category for the past decade.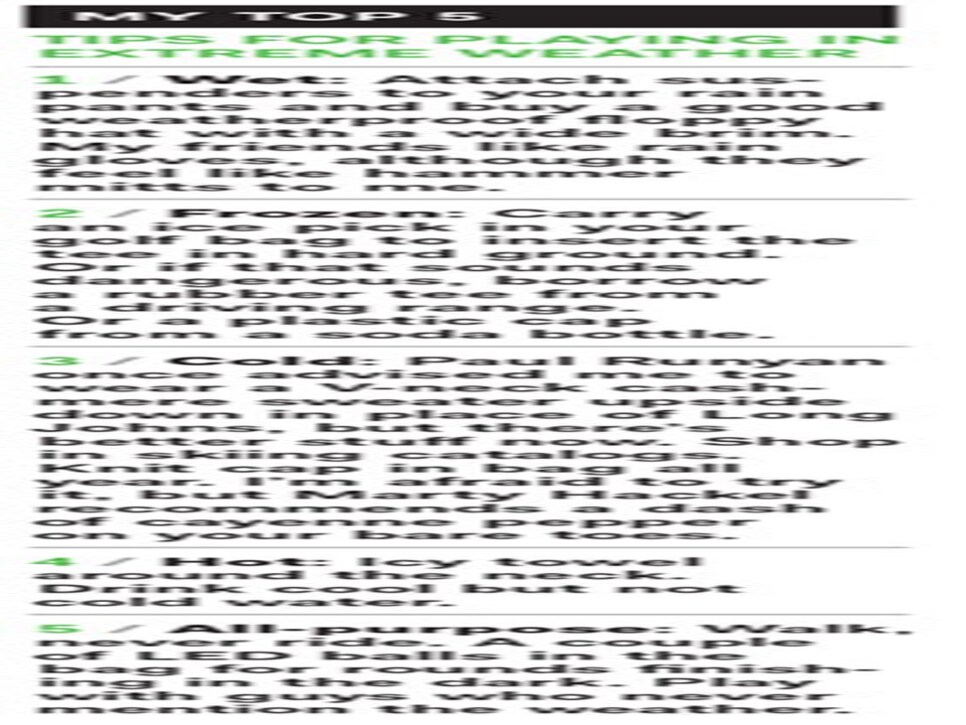 I like seeing an obscure company like Vikash Sanyal's Happy Putter get a Silver Medal for its psychedelic, erector-set look. "The Happy Putter has three lie angles, three lofts, three offset angles, three sets of heel-and-toe weights," says Senior Editor Mike Stachura, who oversees the Hot List with Equipment Editor Mike Johnson, "which means it's at least 81 putters in one, or twice that many because you can flip it over and make it left-handed, too."
dominated by the giants with R&D budgets and teams of scientists that rival the Manhattan Project. What's confusing this year is a battle over two technologies: center of gravity (CG) and aerodynamics. In written notes to me, which I clarify because nobody could actually speak like this, Stachura explained: "Through its visible aerodynamics technology of crown turbulators and early and somewhat remarkably transformational success on tour with players like Angel Cabrera and of course FedEx Cup champ Billy Horschel, Ping's G30 has established itself as the hot driver of the late 2014 season." Stachura says Ping's aerodynamics story has intrigued competitors, but the G30 succeeds because it's big, forgiving, easy to understand, and its three head styles can fit any golfer.
"What seems to be more of a debate is where the CG should be," Stachura says. "Our editors strongly believe in the value of adjustable drivers, but we sense that too many golfers still don't embrace or understand the game-changing benefits of these fitting options. And the driver story of 2015 is whether the CG should be low and rearward as it is on the G30 or somewhere to the front and low in drivers like the TaylorMade R15—an exceptional feat of engineering with 1,836 settings. Back-weighted drivers are usually more forgiving on off-center hits, but the R15 is easier to hit and faster than last year's popular TaylorMade SLDR driver, and it gets five stars across all four of our criteria of evaluation. The weights are in a newly designed channel that also provides extra give for the face at impact, which means more speed, especially on low-face impacts.
"Callaway drivers stake out the middle ground in the CG debate featuring low spin and forgiveness," Stachura says. "Its Big Bertha Alpha 815 feels muscular and playable at the same time, offering the ability to move the CG up or down to alter spin without adjusting loft. Cobra's new Fly-Z+ driver has a sole weight that flips forward or backward. Similarly, Nike Vapor Flex has a weight pod that can shift CG backward or forward. And three favorite performers in Hot List evaluations were the Wilson D200, Titleist 915D2/D3 and Nike Vapor Speed/Pro, the best drivers that we've ever tested for the three companies."
You could fill your bag with the 14 drivers that won gold and silver medals on this year's Hot List, but our editors' best advice is to get any one of them custom-fitted on a launch monitor, and you will gain a documented 23 yards.