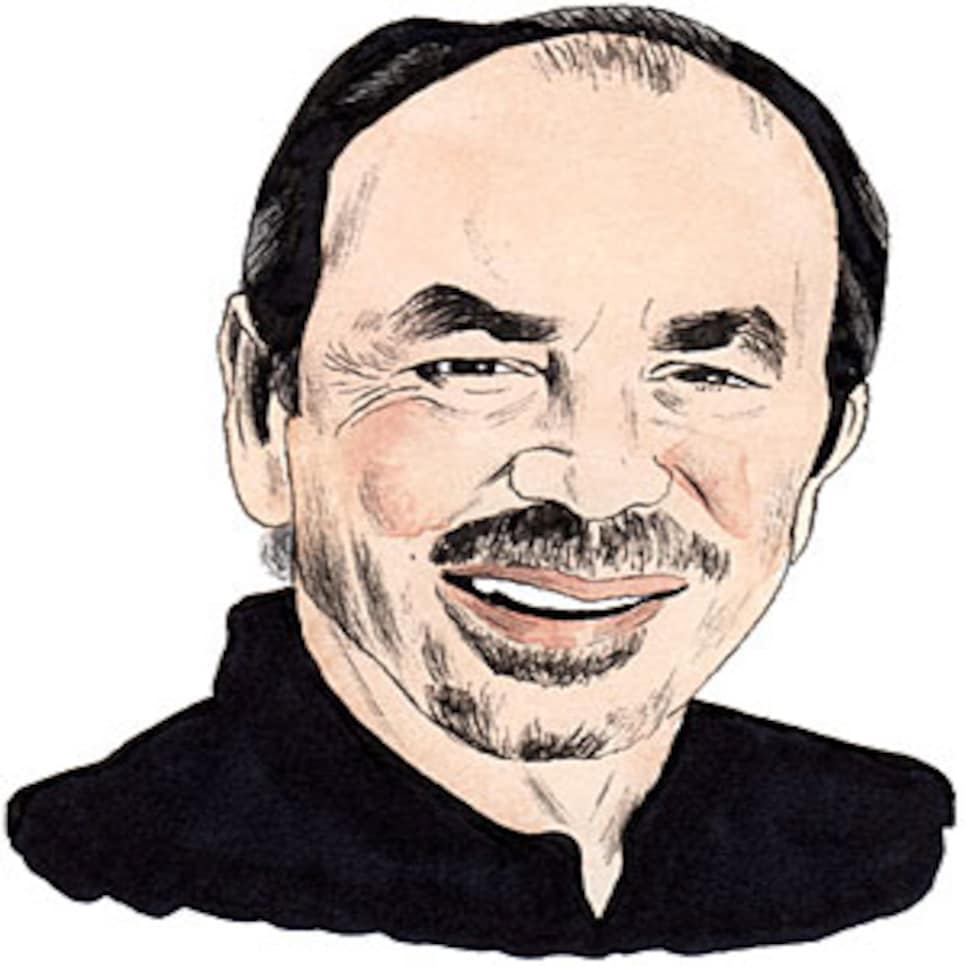 Dan jenkins once said of this year's recipient of the PGA of America's Lifetime Achievement Award in Journalism: "Nobody loves golf more than Jaime Diaz." I've witnessed that love affair in press tents and on golf courses for almost 30 years. He'll be the sixth Golf Digest staffer to receive the award behind (only chronologically): Jenkins, Nick Seitz, Bob Verdi, Dave Kindred and, in a moment of questionable judgment, me. Jaime is also the writer of the Hank Haney book excerpted
Instead of me writing about him, I thought I'd offer a Proustian Q&A so you can hear his distinctive voice in an email exchange:
Annie Leibovitz, the photographer, always had the ability to get celebrities to take off their clothes. You have the same skill as an interviewer. What's your secret?
Flattering comparison, but no secret. Just being genuinely interested in what these golfers do and who they are and what it all takes. People like being interested in.
What's your favorite description of a golfer (you wrote)?
After Sam Snead's death: "He would have appreciated the irony that he died from a series of small strokes."
Favorite golf passage (somebody else wrote)?
Dan Jenkins' concluding sentence in The Dogged Victims of Inexorable Fate. In a brilliant portrait of Arnold Palmer, whom he called "the most immeasurable of all golf champions," Dan concluded, "He has been, after all, the doggedest victim of us all." The greatest golf book ever has the greatest kicker.
Favorite moment in tournament golf?
Even though I only saw it on TV, my mind always goes back to the 1971 U.S. Open at Merion. The perfect fusion of the most important championship, an incredible course, and the two best players head-to-head (Nicklaus and Trevino). I was a very impressionable 17.
You win this year's Masters in heroic fashion. What's your lead?
"Sometimes, even Walter Mitty can close."
The title of your new book with Haney, The Big Miss, has many meanings. What's it mean to you?
For a long time, it seemed that Tiger never missed on the golf course or in life. Then he did. Mostly, the title signals sadness and loss.
Nobody divides opinion like Phil Mickelson. Why do you like him?
He has good manners, no matter what.
Best modern tour pro to have a brewski with?
Presuming modern means fairly young, dozens of candidates. It helps if it's not a tournament week and the notebook is put away. But Geoff Ogilvy is great company, as are Brandt Snedeker, Justin Rose and Nick Watney. When the occasion presents itself, I'm almost always pleasantly surprised.
Fight breaks out in a PGA Tour bar. Who do you want covering your back?
Angel Cabrera has been there before. Sean O'Hair has a black belt in karate. In the senior division, Mike Hill stands out.
Arnold Palmer instinctively got a lot right. What's the best thing a modern pro could learn from him?
Understanding fans are people, too. And being grateful for being adored.
You know all these guys. Do I have to call Nick Faldo "Sir Nick"?
I think not. However, the words come out more easily with just a hint of irony.
What's with the facial hair today?
In my case, a vain attempt to compensate for baldness and a weak chin. But today's pros are more fashion conscious than ever and follow Hollywood.
I think it was Tom Weiskopf who said golf started going to hell when the pros wore Dockers and tennis shoes to the course.
I understand the sentiment but disagree. One of my favorite sentences was written by Bernard Darwin about St. Andrews in 1910: "It is delightful to see a whole town given up to golf, to see the butcher and the baker and the candlestick maker shouldering his clubs as soon as his day's work is done ..." Today, a lot of those people, if they actually had time to play, would be wearing khakis and tennis shoes.
Which LPGA pro do you most admire now?
Jiyai Shin. This might get me in trouble, but women pros tend to be more admirable as people than the men.
You're a well-known believer in the need to roll back equipment to preserve shotmaking. C.B. Macdonald said it could all be fixed with one rule change: "The ball must float." What's your fix?
With a nod to Peter Thomson, eliminate the tee.
What's been the USGA's biggest mistake?
Fearing antitrust trumps the right of a sport to make its own rules.
Your best at a major-championship course?
A 71 at St. Andrews is my fondest. On a bright summer morning cooled by the gentlest zephyrs. If it had been the British Open, someone might have finally shot 62.