Ron Kaspriske (far left) puts Dallas Athletic Club members through the Golf Digest Combine.
I got up at 5 o'clock and fast-walked a couple of miles this morning, even jogged from Dr. Small's house to the second stop sign, which I realize doesn't qualify me as a "golfer athlete," but I'm getting the message.
The message is similar to the one Ben Hogan prescribed half a century ago: "Every day you don't practice, you're one day further from being good." Modern tour players and trainers say: "Every day you don't exercise, you fall a week behind the competition."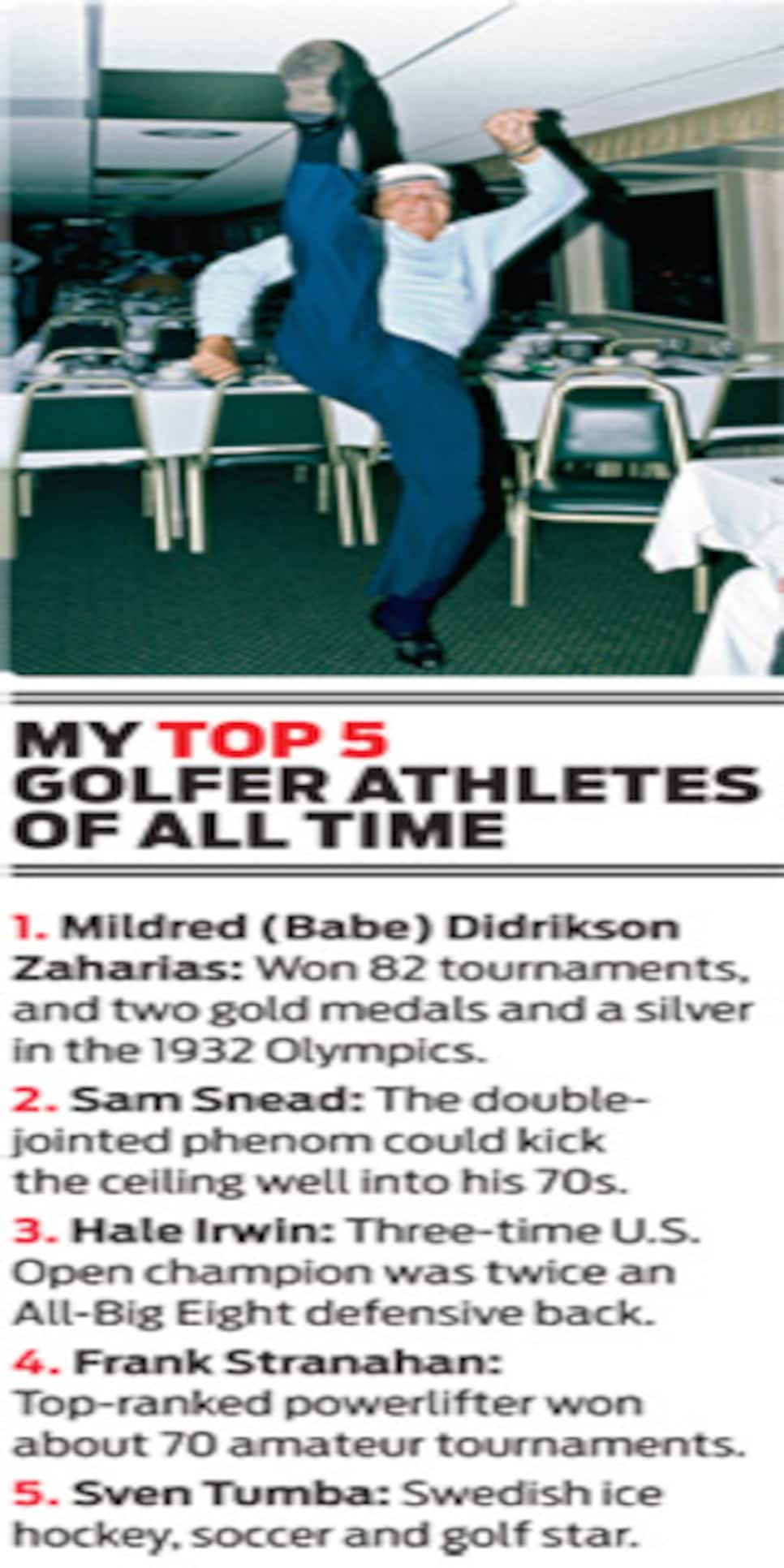 This issue is dedicated to the movement toward athleticism in golf. There have always been great athletes who played the game -- ladies and gentlemen, I give you Babe Zaharias -- but since the late 1990s, with the coming of Tiger Woods, bigger and stronger athletes are becoming attracted to golf.
Subscribers who have iPads may download the Golf Digest app and receive their issues for free.
You can test your potential for athletic greatness by taking the Golf Digest Combine, developed by renowned trainer Gray Cook, with staff writer Max Adler. We put the combine to the test in July at the Dallas Athletic Club, which Golf Digest ranked in 2008 as having the best playing membership in the country (26 players scratch or better).
"We tested 23 golfers, including two women, ages ranging from 15 to 71," Kaspriske says. "Each golfer was asked to perform 10 different challenges. The goal was to assess basic strength in the golf muscles, but more important, identify asymmetries in muscle composition. For example, are your right gluteal muscles stronger than your left? -- a common problem for right-handed players."
Phase I of the combine, the movement-competency test, was the hardest to pass. Only two golfers were able to do four of the five tests, and only one passed the hurdle-step test.
"We learned most golfers are strong from the side they play from," Kaspriske says, "but their flexibility is limited on the other side by a lack of core stability. Everyone had fun trying the tests, and we gave them several exercises to get in better golf shape and avoid future injuries and pain. Mostly, weak hips and glutes and lack of core stability were the culprits of their problems.
"One of my favorite combine testers was Lynne Wurts, who has a 26.6 Handicap Index. She amazingly passed six of the 10, including the single-arm push-ups. She's only 5-4 and slight in weight but proves that you don't have to be an Adonis to possess the athleticism of a tour pro."
Our combine tests were conducted by Kaspriske, Golf Digest intern Steve Hennessey and Brad Hartman, a trainer and top assistant to Cook.
Most comments from players stressed surprise at the importance of balance in determining golf potential. Jimmy Dean, with a 3.0 Handicap Index, said: "I've been to the gym, but I've never seen any exercises like these. You quickly find out strength doesn't mean as much if you aren't in balance."
My favorite comment was from Randy Jones (1.1): "How'm I supposed to play golf after doing this stuff?" It's coming slowly for some of us, but we're getting the message.