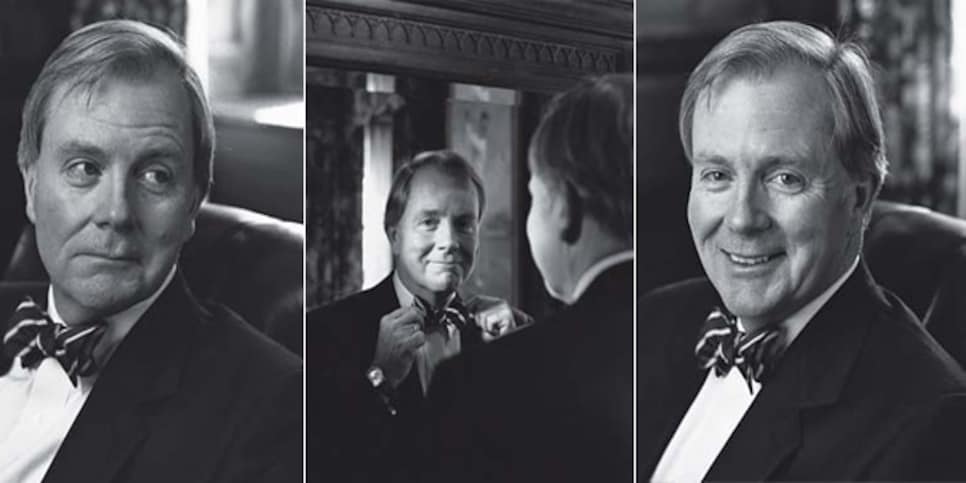 Former USGA Executive Director David Fay pulls off the ultimate risk: wearing a bow tie.
Risk-taking is the theme of this issue. We pay homage to a variety of go-for-broke golfers who know when to let out the shaft in boardrooms and on the back nine. There's Ben Crane dancing in his skivvies, Donald Trump teetering on the ledge of Mar-a-Lago, and Ian Poulter building a business on Twitter.
Another roll-the-dice guy is David Fay, 60, who announced by e-mail to 216 friends and his staff on Christmas Eve 2010 that he was retiring as golf's principal bureaucrat after 32 years at the USGA and was gone in a poof seven days later. Timing is everything with risk-takers, and David's was pretty good. The USGA made twice as much profit last year as it had in any of its previous 116 years. Not since Bobby Jones retired after completing the Grand Slam in 1930 has a golfer gone out so on top.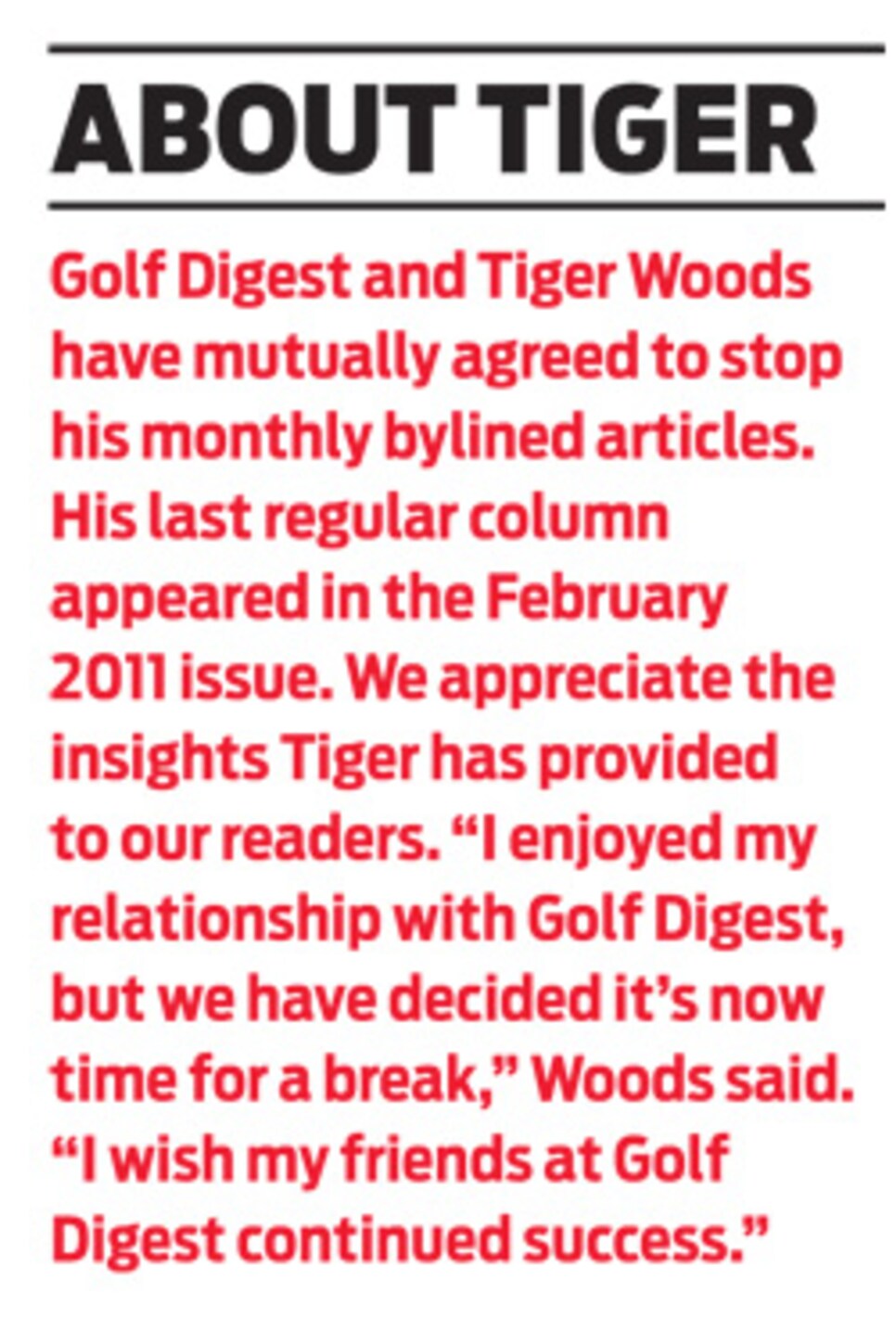 The chance Fay is known for is pushing the U.S. Open to be played at a so-called muny: "Fay's Folly." Opens had technically been held on public courses -- rich resorts like Pebble Beach and Pinehurst -- but Fay delivered the national championship to Bethpage State Park in 2002 and 2009, Torrey Pines in 2008, Chambers Bay in 2015 and Erin Hills in 2017. He was a semi-socialist ex-caddie surrounded by right-wing members of Augusta National and Seminole (forgive the redundancies): How's that for being a long-tailed cat in a room full of presidential rockers?
And who else do you know who resigned from Pine Valley to join the nine-hole Summit course in New Jersey; left the bucolic horse country of Far Hills for Manhattan; collects the profane tirades of Major League Baseball managers in flagrante delicto, and wears a bow tie that he fastidiously ties himself?
I asked him once for his greatest personal risk. He said it was after being diagnosed with cancer in 1986 that he stayed with his hometown oncologist when everyone was telling him to get treatment at Sloan-Kettering in New York. "That's not a knock on Sloan-Kettering," he says, "but in medicine, there are superb physicians and specialists who choose to work in suburban environments, and Dr. Michael Wax is a shining example."
I also admire the way Fay practices diplomacy. At the World Amateur Team Championships last October in Buenos Aires, Argentina, the Iranians balked at being seated next to the Israelis during a meeting of the International Golf Federation. At the reception that followed, the Iranian head delegate was so distraught that he and his official interpreter cornered Fay, who apparently served as the IGF's chief party planner. The Iranians asked: "Will our team be positioned alphabetically at tomorrow's flag-raising ceremony?"
Their response: "That is unacceptable. There must be an alternative."
Fay: "Well, actually, there is an alternative, but I don't think it can be accomplished in one day."
The Iranians: "What is your alternative?"
Fay: "You can go back to your government and petition that the official name of your country revert to the name used before the 1930s: Persia. That way you'll be positioned between the People's Republic of China and Peru."
The Iranians: "I don't appreciate your attempt at humor."
Fay: "Gee, it wasn't meant to be humorous." The head delegate and his interpreter walked away.
"Sadly," reports Fay, "at the flag-raising, only one Iranian representative, not a team member, showed."
Though I wish our country's statesmen took such risks, I don't see David entering the diplomatic corps in retirement. Actually what he will be doing is writing a monthly column for Golf Digest, starting in April. The risks have just begun.