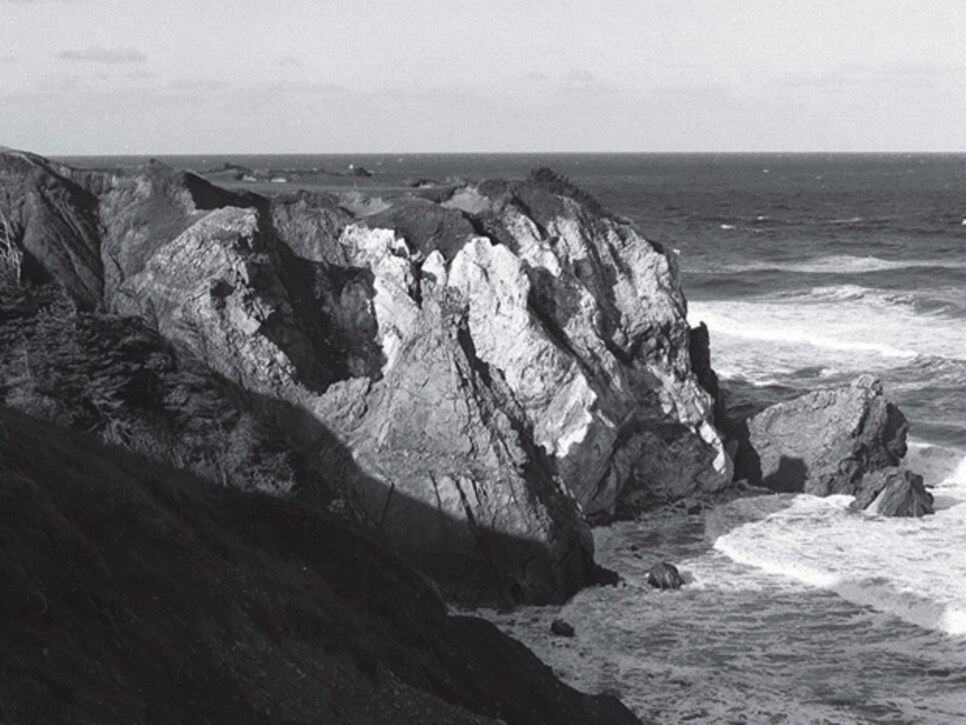 Cabot Cliffs' par-3 16th has elements of Cypress Point's famous 15th and 16th holes.
My favorite buddies trip has come every April for the past decade, when I join 80 old pals at Pebble Beach for four days of seaside golf, nonstop laughs and Silver Oak. By the end, at least one of the participants has skin that actually turns the color of cabernet sauvignon. I couldn't go this past year, and it was like missing Christmas.
So sliding into first place as my Best Buddies Trip of 2014 was a two-day jaunt to Nova Scotia in September when I played both Mike Keiser courses at Cape Breton—Cabot Links and the not-yet-officially-opened Cabot Cliffs—in the company of Keiser himself and friends. (The other ingredient of the dream trip involves private aviation, which was key here because of the short time frame, but if you had to fly commercial into Halifax, the scenic 3½-hour drive isn't so bad, especially if the foursome is two couples.)
We actually recorded the first round ever on the new Coore and Crenshaw design, which will be ready for public consumption in summer 2015. It has only 100 days of bankable golf weather (June-September), so I'd recommend booking early and staying right there at the 76-room resort. Keiser, the inventor of Bandon Dunes, believes that one plus one equals four, and the addition of a second course at Cabot proves the math.
Going in the other direction, this issue explores Florida as the ultimate state of grace for golf with friends. Contributing editor David Owen, who has taken more buddies trips than any living human, leads an expedition to Florida's hottest destination, Streamsong, and we rank the Sunshine State's top 75.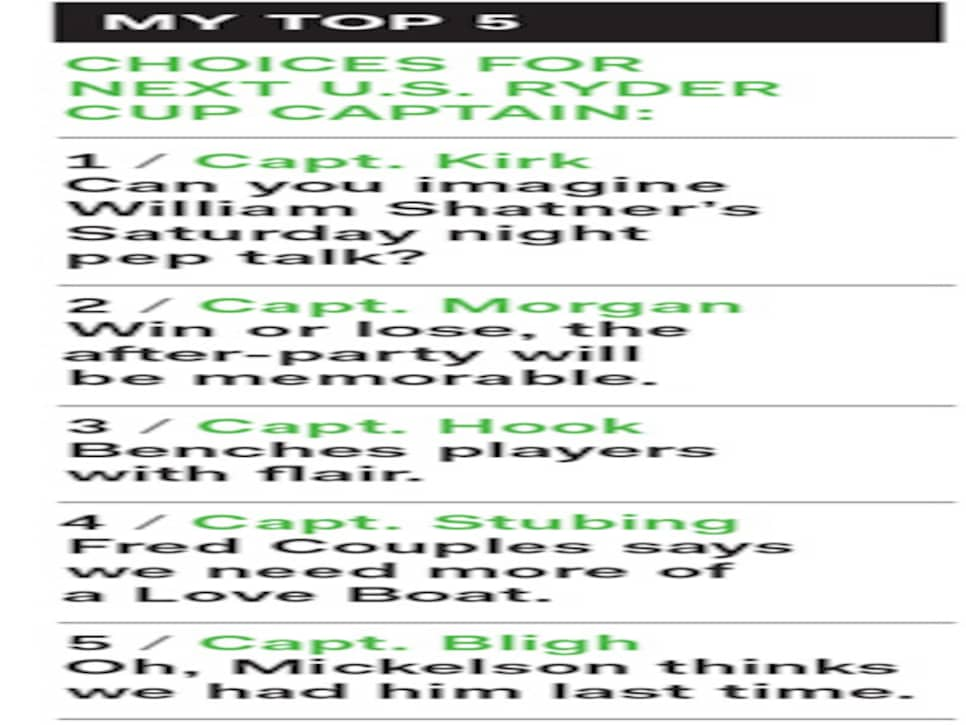 I asked Owen what he looks for in a BFF outing: "On a golf trip, every day has the same unimprovable agenda: wake up, take shower, drink coffee, eat bacon, play 18 holes, eat lunch, play 18 holes, drink beer, take shower, eat dinner, go to sleep," he says. "The best golf trips, unlike the vacations that wives plan, never leave you wondering what to do next, and there is never an empty three-hour time block in which you might suddenly be expected to look at a cathedral. You don't have to wait between lunch and golf, or between golf and beer, or between beer and shower, or between shower and dinner. When one agreeable activity ends, another begins." I also asked the Golf Digest staff for their best buddies trips of the past year, and here's a sampling of the response:
from Torrey Pines to Harding Park, playing golf, hiking trails, driving a big SUV, and at the end of each day, sharing the same hotel room. The 24/7 togetherness might be too much for some, but Ashley says it left her with "inside jokes and memories that wouldn't have been the same if we'd split up." Sam Weinman is still talking about his Ireland golf trip
and the emergency 18s after dinner: "Irish golf forces you to shed all your preconceived notions of what you're supposed to do, and that's a good thing in my case."
Ken DeLago and Craig Bestrom's fave was a big buddies trip to Bandon Dunes. Craig's takeaway: "I could get by on a lot less sleep than I thought I could."
where the low man gets a green jacket, and the previous year's winner endured ridicule for his personalized balls stamped "2013
Ron Kaspriske's top spot is Brooksville, Fla., 45 minutes from the Tampa airport, where you can play half a dozen great courses, including the two at World Woods and Pete Dye's Southern Hills Plantation for less than $50 a round in the offseason. "It's the Florida that time forgot," Ron says. "Very sleepy and a golfer's paradise, because it's not overcrowded, and the terrain of Florida's Nature Coast is Jurassic Park meets Pinehurst." You can check out more Florida advice in the January issue.