The Loop
Five questions with Jerry Rice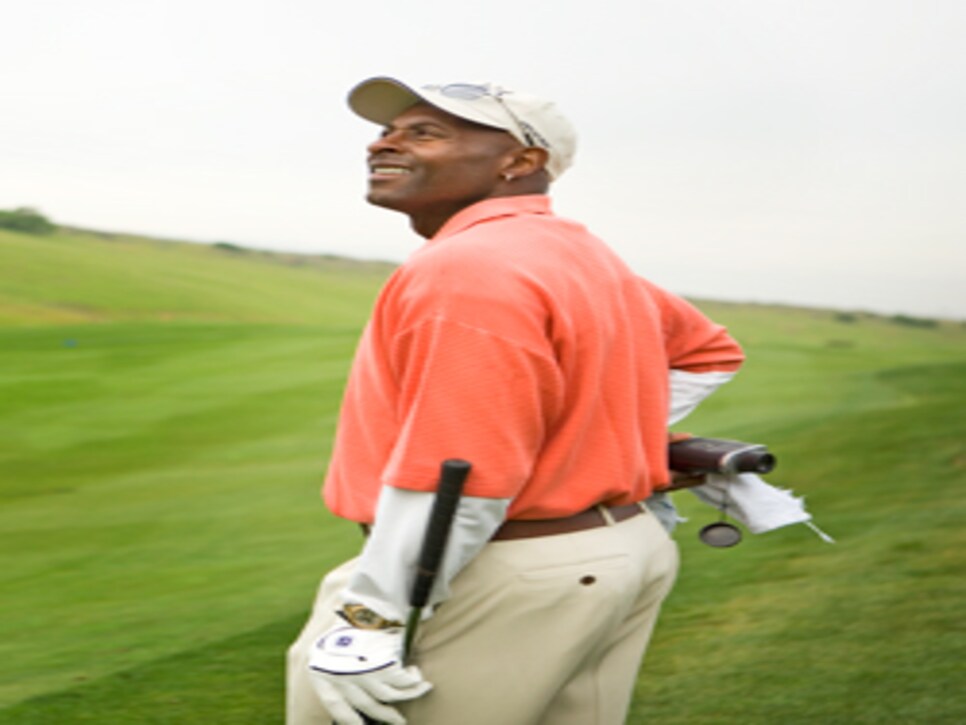 I'm at a plus-1. It's coming down to my short game. I've got to be able to drop putts but also get it close. I can hit the ball out there, but to really make the next step I've got to devote some time to the short game. I'm hoping next year I'll be a plus-2 or a plus-3.
Q: How often do you play?
If I'm not traveling or busy, I'll play during the week. Right after we're done talking, I'm going to work on my putting for an hour or two. Just to get that rhythm and get that timing down to where I'm looking at the hole and confident the putt is gonna drop. Probably after that I'll go play 18 holes.
Q: That's a pretty good day lined up.
Yeah, man. I really love my life. I devoted myself to football for over 25 years. I put my heart into it. And it's the same way with golf. My best score was 68 three weeks ago at the Ranch [Golf Club] in San Jose. I had six birdies, an eagle and four bogeys. When you shoot that low score, as a competitor you want to come back, and you want to go lower.
Q: How was the Big Break?
To hit those shots under pressure -- flop shots or breaking the glass panes -- is tough. It was an experience of a lifetime going up against Al Del Greco, Tim Brown, Chris Doleman, Marc Bulger and Mark Rypien. The competitive nature comes out, and you want to kick butt. It's in our nature to do everything possible to win.
Q: So it got pretty competitive?
You would not believe how competitive. I went there to win. If I got in a situation where I had to execute a shot, I felt ready. I know how that feels because I've played in big games on the big stage.