Chevron Championship
Jennifer Kupcho's opening 66 a reminder (except to herself) of her Augusta National victory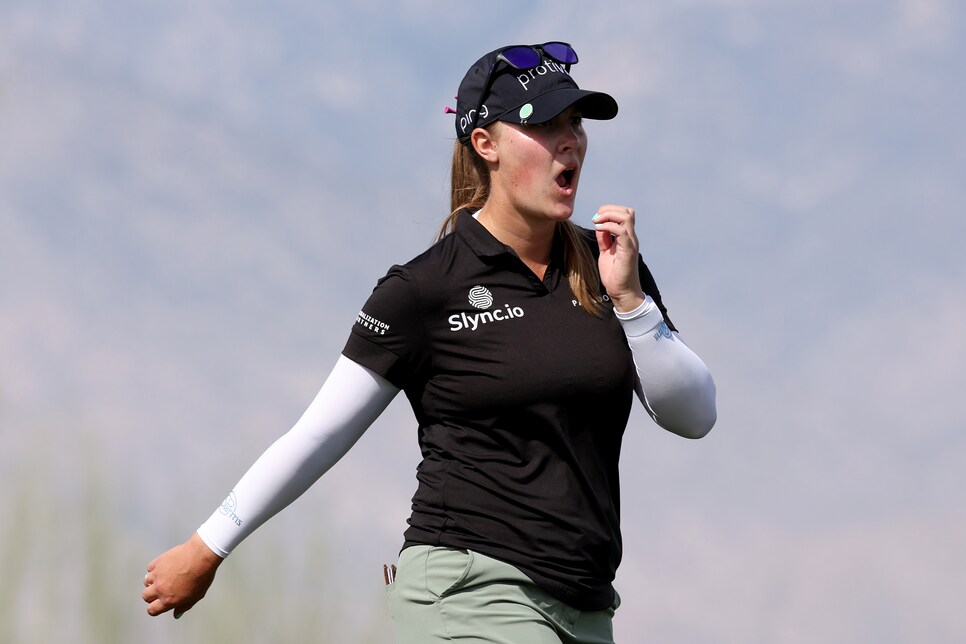 RANCHO MIRAGE, Calif. — Jennifer Kupcho has yet to escape her own imposing shadow, cast with her memorable four-stroke victory in the inaugural Augusta National Women's Amateur three years ago. She has not won since.
A place in history is notable, of course, but it cannot be bartered for birdies. In golf, low score wins and résumés mean nothing.
Notable, too, then, that as the third Augusta National Women's Amateur is being played a continent away, Kupcho equaled the lowest score of the day on Thursday on another of golf's biggest stages, the Chevron Championship, the first women's major of 2022.
Kupcho, 24, had nine birdies and three bogeys on the Dinah Shore Tournament Course in a round of six-under-par 66, tying Minjee Lee for the early lead. Defending champion Patty Tavatanikit posted a 67.
It would be nice symmetry were Kupcho, a former college star at Wake Forest, to deliver her maiden professional victory in a major played opposite the ANWA. But it's far too early in the proceedings to even consider the possibility. Just note that a young player who has shown great promise while flirting with victory on several occasions, played exceedingly well, better than the best players in the world, on a difficult golf course.
Moreover, don't draw any correlations between her victory at this time three years ago in Augusta and her play here on Thursday.
"I don't really think about that too much, so I don't know," she said. "I don't know if it's necessarily positive vibes, but it's always a good memory. To be able to look back and watch the girls play now, we have four Wake Forest girls in the field, so to watch them compete, it's exciting."
Kupcho's professional career has not been underwhelming; she has finished second on two occasions, has 11 top-10s, and was a member of the 2021 U.S. Solheim Cup team. It's only victory that has eluded her, and she took an important first step toward a remedy on a warm spring day here.
"I played really well," she said. "I really like the layout of this golf course, the beautiful shape that it's in every year. It always is so fun to be here, so just taking advantage of how much I like the course and the atmosphere. I made a lot of putts, but also hit them within really close proximity to the hole, so really just that set up all my birdie opportunities.
"I think it's just being comfortable on this golf course. I get here and I just feel comfortable. I love this place. Then getting to play with Lizette [Salas], who is my good friend, so it was just all comfortable and really fun."