LPGA Tour
Jennifer Kupcho, this time with teammate Lizette Salas, notches third LPGA win of 2022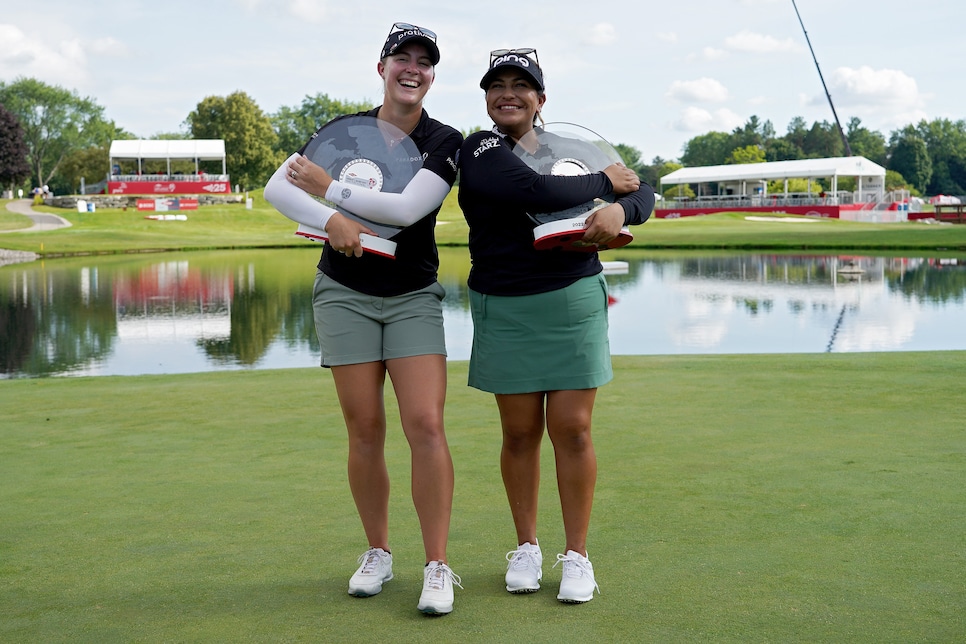 Jennifer Kupcho and Lizette Salas had a good reason to believe they'd be dominant at the Dow Great Lakes Bay Invitational, a two-woman team event on the LPGA Tour schedule. The pair have played team golf together before. At the 2021 Solheim Cup, Kupcho and Salas partnered to go 2-0-1 at Inverness. Though Team USA lost that year, Kupcho and Salas were an undeniably strong partnership.
They continued their trend of success at Dow as they ran away with a five-shot victory over Maria Fassi and Stacy Lewis, after two rounds of foursomes and four ball at Midland Country Club in Midland, Mich.
This is Salas' second LPGA Tour win and Kupcho's third. And this isn't just Kupcho's third win of her career, it's her third of the season, which leads the tour in 2022. In April, Kupcho won the first major of the year, the Chevron Championship. Then in June, she won the Meijer LPGA Classic for Simply Give. Kupcho admitted that adding this team win at Dow is a nice boost of confidence as the tour heads into a busy stretch that includes two majors in three weeks.
"I think I hit the ball a lot better than I thought I was going to coming into the week, so to have that carrying into majors, it's nice," Kupcho said.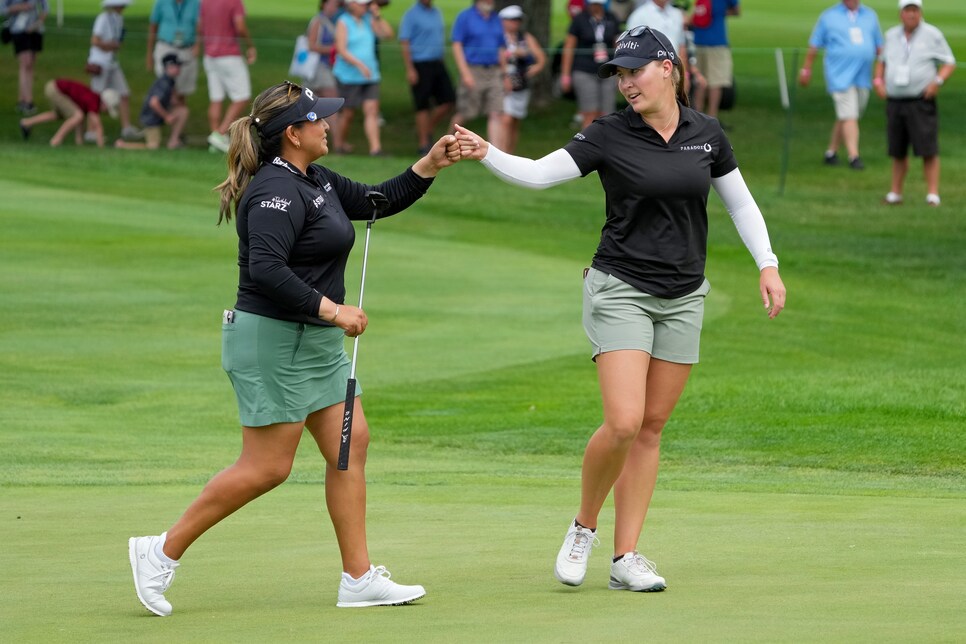 Players were flying from Michigan to Europe, for the Amundi Evian Championship. The following week is the Women's Scottish Open, followed by the final major of the year, the AIG Women's British Open at Muirfield. Kupcho has played well at the Evian in the past, her best finish coming in 2019 where she finished T-2.
For Salas, this win comes after a lot more waiting. The last time Salas won was in 2014. She was, understandably, carrying around champagne after the victory, a nice way to ring in her 33rd birthday which falls on the day after the final round.
"Man, it's been a long time, but if I were to win again it would be with Jennifer," Salas said. "We got to spend the whole week together, and to continue the momentum that we had back in September. I don't want to get emotional, but it's just been a magical week. I couldn't have done it without her. We just make a great team. From start the week when we got here we had faith in each other that we could pull this off."