The Loop
Five questions with caddie and jerky man Jeff King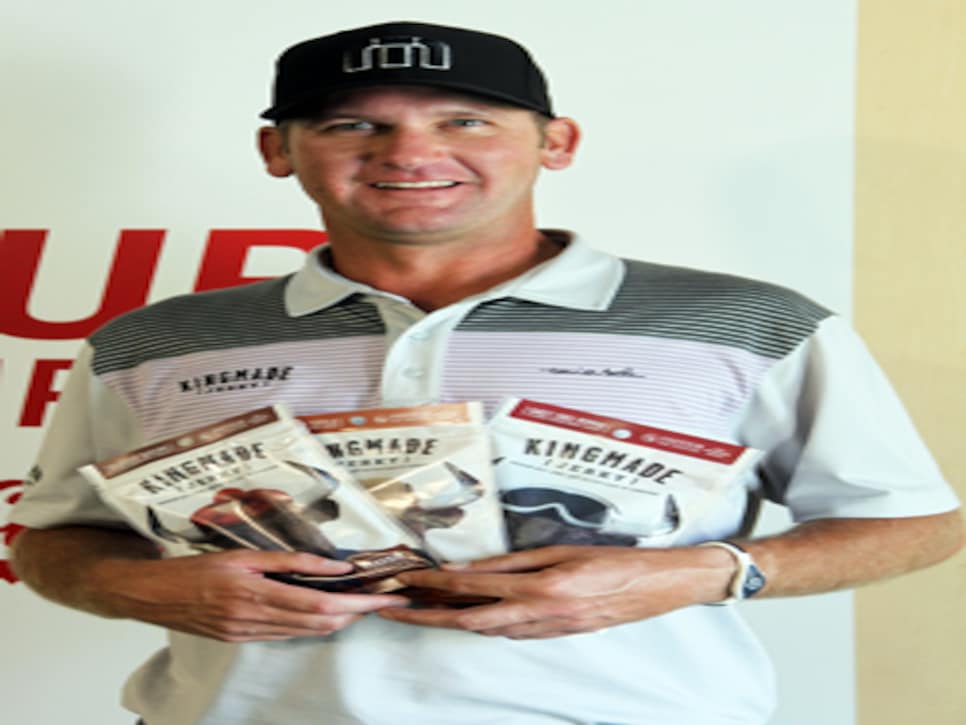 Q: How did you get started?
A few years ago I bought a dehydrator. There was really no reason other than I wanted to try and make homemade beef jerky. It was the ultimate impulse purchase.
Q: When did you start making it for tour pros?
Two years ago at a Nationwide event I gave some to [player] Scott Brown, and he said I should sell it. He said, "If I can get three or four guys to buy it, will you make it?" From there it just took off. I've never actually ever had to ask anyone to buy it. They just do.
Q: How did you get it in the hands of Tiger Woods?
Lance Bennett caddies for Matt Kuchar, and they play a lot of practice rounds with Tiger and shared it with him. I actually just dropped off a batch to him at East Lake this week, which was the first time I hand-delivered it to him.
Q: So how much do you make selling it?
I sell it for $40 a pound, but I don't make all that much. I figured out once I was making about $3.70 an hour making jerky. But the looks on the guys' faces makes it worthwhile. The guys who like the Buffalo-style jerky say it's addicting and often buy four to six pounds at a time. That's pretty gratifying that they like it that much.
__Q: Now that your jerky is available for anyone to buy at www.kingmadejerky.com, could you ever see hanging up your caddie bib? __
I really can't. I caddie for the competition. I love it. Luke [List] and I have a goal to play in the Ryder Cup, and when I set a goal, I normally don't stop short of it. I'm not leaving until we reach it.
[Photo courtesy of Kingmade Jerky]