The Loop
Jean van de Velde shoots 83 at the Senior British Open in return to Carnoustie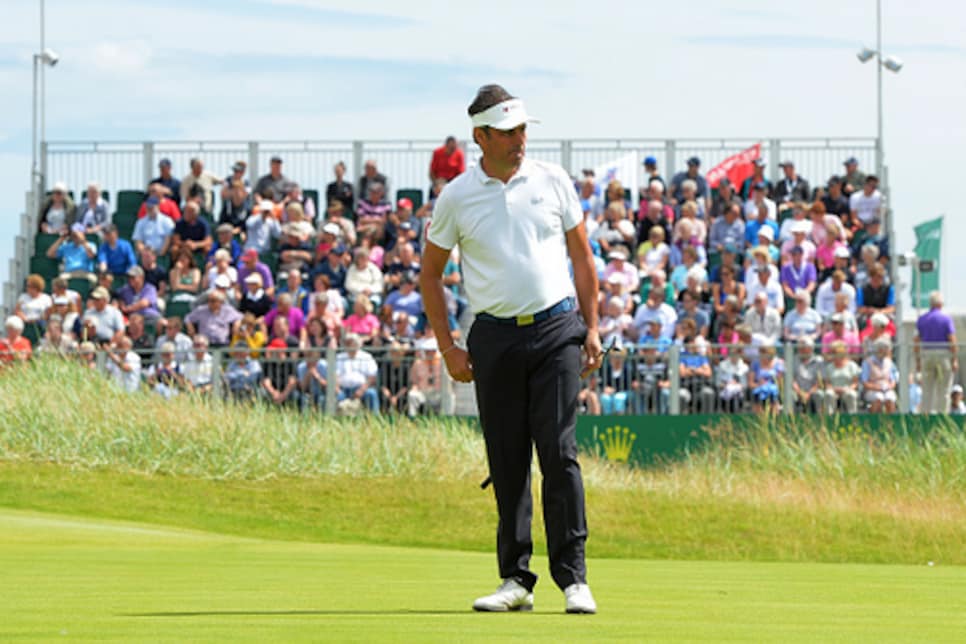 You'd have thought the golf gods would go easy on Jean van de Velde on Thursday. Seventeen years after suffering one of the worst disasters in golf history, the Frenchman returned to the scene of that nightmare in 1999 for the 2016 Senior British Open. But things didn't go much better.
Van de Velde shot an 11-over 83 at Carnoustie in the opening round, making a double bogey on the closing hole that made him a part of golf lore forever. Of course, in 1999, van de Velde had a three-shot lead on 18, but made a triple bogey and wound up losing in a playoff to Paul Lawrie.
Then again, van de Velde probably wasn't expecting much from himself on Thursday. He turned 50 in May and finished T-73 (out of 80) in his PGA Tour Champions debut earlier this month at the Dick's Sporting Goods Open.
Van de Velde retired from competitive golf five years ago to run the European Tour's French Open, but now that he's 50, he's decided to at least dabble in tournament golf. In recent years, however, he said he's only played 10-20 rounds per year recreationally.
"I am at peace with what happened -- I have been for a very long time. You know, it did take me a few days to find my sleep again after that Sunday, due to the stress, the adrenalin, the rush, trying to analyze it or whatever. But after that, I have never once woken up in a cold sweat and it has never given me difficulty finding sleep. Ever."
If he's totally at peace with that, he's probably not going to get too torn up about Thursday's score.