The Loop
J.B. Holmes penalized for "serious breach" of rules during WGC-Cadillac Championship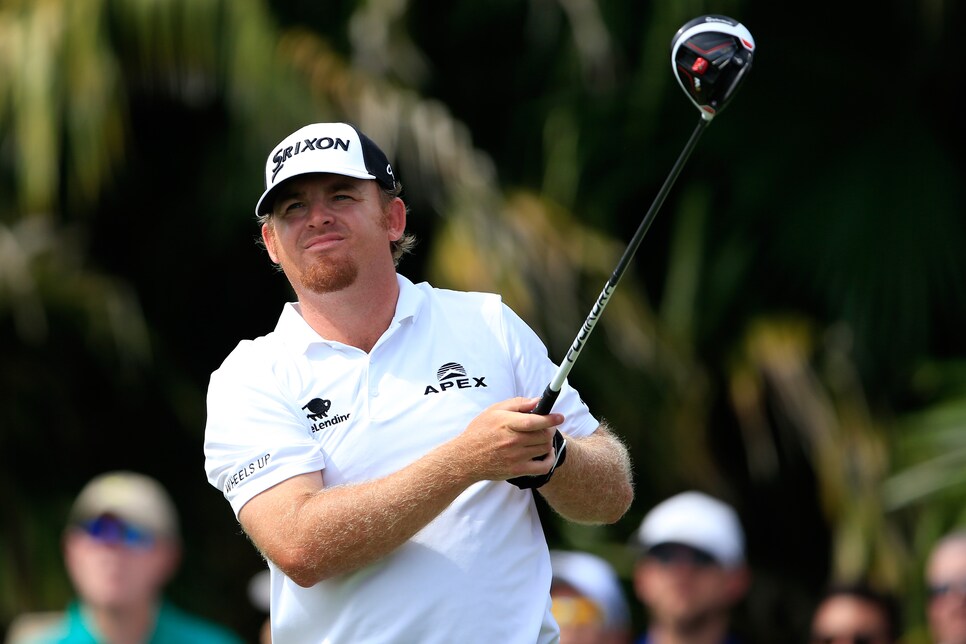 As we saw during Saturday's round at the WGC-Cadillac Championship, the rules of golf can be so complicated that even the officials don't have a full grasp of them.
However, many of golf's regulations are straightforward, and breaking these rules equates to swift punishment. J.B. Holmes found this out the hard way on Sunday.
On Doral's opening hole, Holmes dumped his drive into a water hazard. Seeking relief, the 33-year-old took an "opposite margin" drop, which means a player must drop within two club lengths of the point where the ball last crossed the margin of the hazard, no closer to the hole.
Instead, Holmes hit his next shot from 25 yards back:
When he reached the green, officials met with Holmes and deemed the drop a "serious breach" of the rules. Holmes had to return to where he should have originally played his shot and was penalized two strokes, posting a double-bogey 7 on the hole.
Although Holmes finished his round with an 80, it could have been worse: Had he teed off on the next hole without the new drop, he would have been disqualified, and lost out on $51,000 earnings from the tournament.